Things to Do in Atlanta: Week of July 21, 2014
BY: Collin Brennan |
Jul 18, 2014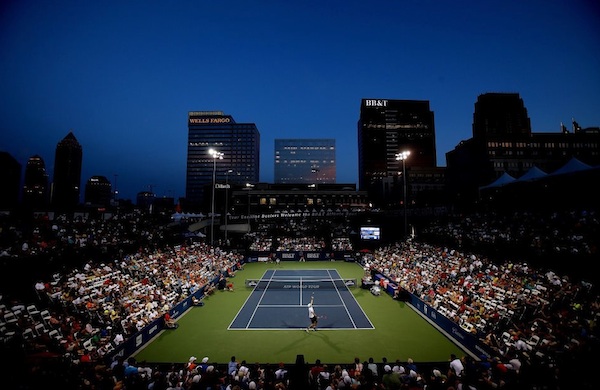 The dog days of summer are upon us, but don't let the heat keep you from exploring what Atlanta has in store. This week's to-do list includes pro tennis, puppetry, a Kubrick classic, rollicking blues-punk, and plenty of ice cream. As always, check Groupon for even more great
things to do in Atlanta
.
BB&T Atlanta Open
Atlantic Station | Through Sunday, July 27
An ATP World Tour 250 Event, the BB&T Atlanta Open is the first men's event in the nine-tournament series that leads up to the US Open. As such, it's also the first chance to see top pros such as John Isner, Richard Gasquet, and Sam Querrey in action. Tennis is one of those sports that can only truly be experienced live—television's overhead angles can't capture the insane speeds at which the ball flies across the court. Qualifying matches are scheduled for July 19 and 20, with the early rounds running July 21–25. To see tennis performed at its highest level, catch the semifinals on July 26 or the finals on the 27th.
(1380 Atlantic Dr. NW; ticket prices vary; buy tickets here)
Guyi-Guyi: The Other Ugly Duckling
Midtown | Opens Tuesday, July 22, 10 a.m. and noon
Kermit the Frog and Jim Henson cut the ribbon to open the
Center for Puppetry Arts
way back in 1978, and since then millions of people have flocked here to be entertained. The center's latest production comes courtesy of acclaimed Spanish company Periferia Teatro de Títeres, in Atlanta to perform
Guyi-Guyi
. The story is a twist on the classic
Ugly Duckling
tale, and it centers on a crocodile born by accident into a family of ducks. A true multicultural affair, it's based on the children's book by Taiwanese author Chih-Yuan Chen. Bring the kids.
(1404 Spring St.; $16.50; buy tickets here)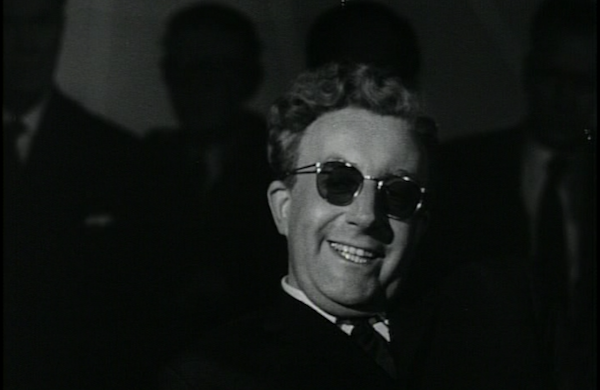 The Coca-Cola Film Festival Presents: Dr. Strangelove
Midtown | Thursday, July 24, 7:30 p.m.
The Coca-Cola Summer Film Festival returns to the
Fox Theatre
with a special Thursday-night screening of
Dr. Strangelove
(1964). Considered among the late Stanley Kubrick's greatest works, the wry black comedy stars Peter Sellers in multiple roles. The actor hardly misses a beat, portraying a British Air Force officer, the American president, and the film's titular scientist to great comic effect. His iconic turns have given the film some real staying power, and Kubrick's incisive satire of the nuclear scare still manages to elicit laughs from modern audiences.
(660 Peachtree St.; $10.50–$12.50; buy tickets here)
Reigning Sound
East Atlanta | Friday, July 25, 9 p.m.
Greg Cartwright will probably make it to the
Rock and Roll Hall of Fame
someday, but they'll have trouble figuring out where to put him. Equal parts punk and bluesman, Cartwright made a name for himself making noise with bands like The Oblivians, Detroit Cobras, and Reigning Sound. The latter of these released a new LP,
Shattered
(Merge), earlier this month, and they'll be bringing that album's mixed bag of rockers and ballads to
The Earl
's stage on Friday night.
(488 Flat Shoals Ave. SE.; $13–$15; buy tickets here)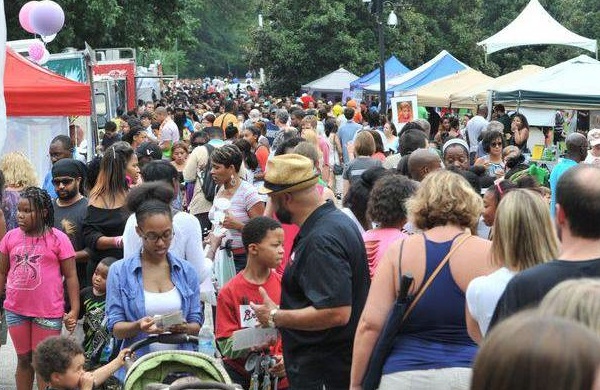 Atlanta Ice Cream Festival
Piedmont Park | Saturday, July 26, 11 a.m.–6 p.m.
This is around the time when people start to get festival fatigue, but nobody is going to complain about Piedmont Park's latest summer party. The Atlanta Ice Cream Festival is exactly what it sounds like: a glorious celebration of frozen treats served by vendors from across the city. But it's also much more than that. If eating ice cream all day doesn't fit into your wellness plan, the festival will also host a variety of health and wellness agencies, fitness routines, and other ways to break a sweat between bowls of chocolate-chip cookie dough.
(400 Park Dr.; free)
Photos: BB&T Atlanta Open,
Dr. Strangelove
, Atlanta Ice Cream Festival
BY: Collin Brennan
Guide Staff Writer
Collin is a senior editor and a staff writer for Consequence of Sound. He self-publishes zines and moderates writing workshops for The Chicago Publishers Resource Center (CHI PRC).