Things to Do in Atlanta: Week of June 30, 2014
BY: COLLIN BRENNAN | 6.30.2014 |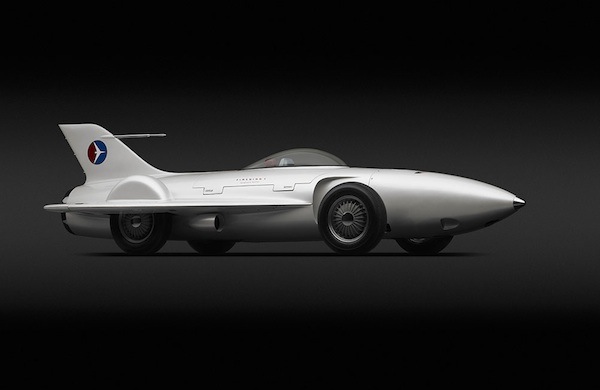 All is well in the ATL this week, with the Braves jumping into first place and the Fourth of July fast approaching. Beyond baseball and fireworks, it's going to be a busy week: concept cars continue to dazzle at the High Museum of Art, there's drinking to be done in Buckhead and Midtown, Radioactivity brings bubblegum punk to The Earl, and a mixed-media art show at The Mammal Gallery promises to be a hot and sweaty affair. As always, check Groupon for even more great things to do in Atlanta.
Midtown | Through Sunday, September 7
Back in the 1950s, owning a car was a big deal. But owning a car shaped like a rocket ship was an even bigger deal. Sadly, few people actually accomplished the latter, but that doesn't mean automakers weren't dreaming up some truly insane designs. The newest exhibit at the High Museum of Art explores the concept cars of yesteryear, most of which never saw the production line. If you've ever wondered what it would be like to drive an egg, well, here's your answer. (1280 Peachtree St. NE; $12–$19.50; buy tickets here)
Midtown | Thursday, July 3, 6 p.m.–10 p.m.
The gardeners and landscapers at the Atlanta Botanical Garden aren't afraid to think big. Their latest exhibition, Imaginary Worlds, proves as much with 28 massive living sculptures shaped like frogs, gorillas, and unicorns. The best time to explore these new plant designs is at night, during a Cocktails in the Garden event that also features a chef demo, cultural performances, and live DJs. Every month comes with a new cocktail theme, and July's Gettin' Fizzy theme promises a bubbly affair. (1345 Piedmont Ave. NE; 21+; $18.95; free for members)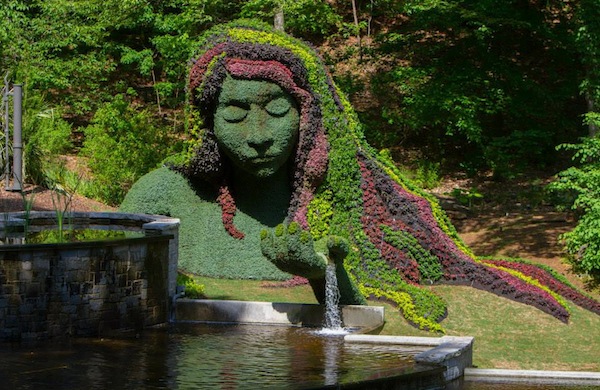 Red, White, and Brews Pub Crawl
Buckhead | Thursday, July 3, 6 p.m.–11 p.m.
Freedom means being able to celebrate the Fourth of July a day early, and there's no better way to do it than the Red, White, and Brews Pub Crawl. Gear up for the summer's most patriotic weekend with this Thursday-night marathon, which visits five of Buckhead's most popular watering holes. Pub crawlers will enjoy drink specials throughout the night, including complimentary red- and blue-colored shots. (Pub crawl meets at Big Sky; 3201 Cains Hill Pl. NW; $15–$20; buy tickets here)
East Atlanta | Friday, July 4, 9 p.m.
On the Fourth of July, Radioactivity will light up The Earl's stage with a frenetic set that will surely prove just as explosive as anything going on outside. These Texas garage punks recently released their debut album on esteemed indie label Dirtnap Records, and its 30 minutes of bubblegum punk will be ringing in your ears long after this one's over. Bad Sports opens. (488 Flat Shoals Ave. SE; $10; buy tickets here)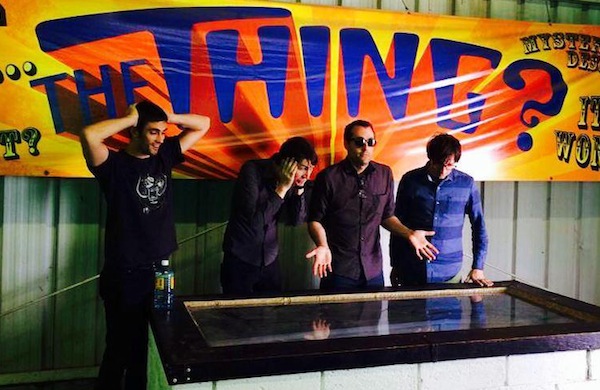 Downtown | Saturday, July 5, 8 p.m.
This mixed-media art show promises to be a hot and sweaty affair with plenty of shameless dancing and scandalous drag outfits. It all starts with a cocktail hour at 8 p.m., during which guests can peruse the gallery's installations, photos, and drawings. Things really kick into gear when the downstairs opens at 10 p.m. with a set from DJ Vicki Powell and a full bar. Attendees are encouraged to dress in drag or "wear their fetish," be it fur, candy, or unicorns. (The Mammal Gallery, 91 Broad St. SW; $9–$12; buy tickets here)
Photos: High Museum of Art; Atlanta Botanical Garden; Radioactivity
BY: Collin Brennan
Guide Staff Writer
Collin is a senior editor at Groupon and a staff writer for Consequence of Sound. He self-publishes zines and moderates writing workshops for The Chicago Publishers Resource Center (CHI PRC).