Things to Do in Austin: Saturday, August 9, to Friday, August 15
BY: Sean O'Toole |
Aug 7, 2014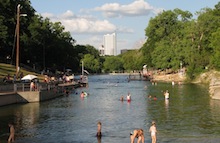 Is the summer winding down already? It seems so, since this week's to-do list features two summer-long events that are approaching their conclusions: Sound and Cinema, and the Zilker Summer Musical. You can still enjoy the hot weather during a celebration at Barton Springs—or, if you prefer, look ahead to the fall with an open Longhorns football practice. It's worth noting that every event listed this week is free to enter. Just remember, you can always check Groupon for more ideas for
things to do in Austin
that won't break the bank.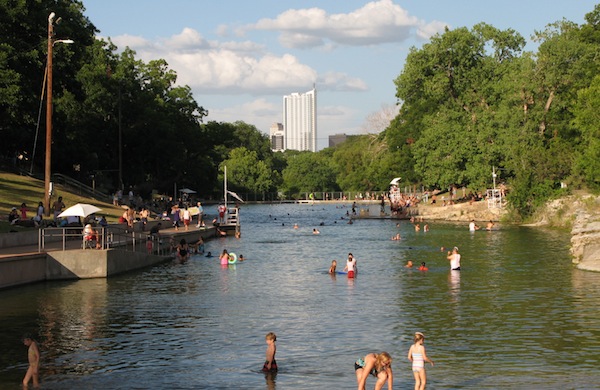 Barton Springs Fest
Zilker | Saturday, August 9, 8 a.m. to 7 p.m.
For the second year in a row, the Save Our Springs Alliance is hosting a celebration of the natural landmark sometimes called the soul of the city. Look for kids' musicians and balloon animals by the pool, guided snorkel tours and hikes, and, starting at 4 p.m., live music from the Minor Mishap Marching Band and others. Oh, and free watermelon to boot.
(Zilker Metropolitan Park, 2201 Barton Springs Rd.; festival events free; $1–$4 to enter Barton Springs Pool, where some events take place)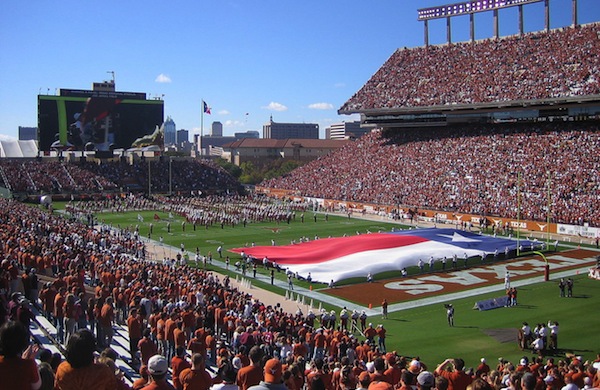 Texas Football Fan Day
University of Texas at Austin Campus | Sunday, August 10, 9:30 a.m.
Before kicking off the season against North Texas on August 30, the Longhorns are inviting fans to check out this year's team at an open practice. It looks to be a warm welcome: the first 10,000 fans will receive commemorative posters, which they can then get autographed by players and coaches after practice. Even (select) campus parking will be free.
(Darrell K Royal–Texas Memorial Stadium, 405 East 23rd St.; free)
Karbach Brewing Launch Party
Downtown | Tuesday, August 12, 6 p.m.
The Houston brewery makes its formal Austin debut during this shindig at
Easy Tiger
. Order a crisp Sympathy for the Lager, a bold Hopadillo IPA, or another of the brewery's beers, and you get to keep the glass, too.
(709 E. 6th St.; free entry)
Sound and Cinema: Raiders of the Lost Ark/Golden Dawn Arkestra
Bouldin Creek | Wednesday, August 13, 7:30 p.m.
The Sound and Cinema series has been going on all summer, but this week's lineup may be our favorite. Spielberg's classic adventure is just so much more fun on a big screen (in this case a giant inflatable outdoor screen, actually), and the Golden Dawn Arkestra's goofy free-for-all ethos seems like a nice counterweight to the film.
(The Long Center for the Performing Arts, 701 W. Riverside Dr.; free)
Zilker Summer Musical: Oklahoma!
Zilker | Thursday–Sunday at 8:30 p.m. through August 16
Time's running out to catch this year's edition of the beloved theater tradition, which began in 1959. Pack a picnic basket and a blanket and grab a spot on the hillside to listen to "Oh, What a Beautiful Mornin'," the famous title song, and other numbers from Rodgers and Hammerstein's 1943 classic.
(Zilker Hillside Theatre, 2201 Barton Springs Rd; free)
Images via Wikimedia Commons
BY: Sean O'Toole
Sean is a senior editor and a gradually improving cook. He once asked a man at an airport if he was Kevin Sorbo, and the man said no, but it was totally Kevin Sorbo.