Things to Do in Boston: Week of July 7, 2014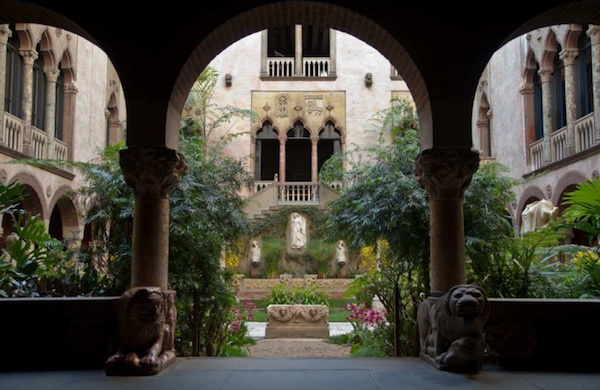 Summer's heating up, and we've got a few ways to cool off. Try a free museum night, a beer- and animal-themed fundraiser, and—of course—ice cream. Or check Groupon for more
fun things to do in Boston
.
Neighborhood Nights at the Isabella Stewart Gardner Museum
Fenway-Kenmore | Thursday, July 10, 5 p.m.–9 p.m.
The eclectic
art museum
opens its doors for the first of three summer evenings of live music, storytelling, and family-friendly activities (additional events are scheduled for July 24 and August 7).
Zili Misik
will deliver upbeat Haitian, Brazilian, and West African tunes, while guest artist
Susan Thompson
displays her nature-inspired works and kids create their own graphic stories with help from illustrator
Raúl the Third
.
(25 Evans Way; free)
Party for the Animals Fundraiser
Cambridge | Friday, July 11, 8 p.m. to midnight
Now might be a good time to test-drive this year's Halloween ensemble. This fundraiser for the
Animal Rescue League of Boston
features an animal-themed costume contest, including awards for Best Fictional Animal and Best Animal Meme. Expect plenty of lolcats, doge jokes, and face painting from "practically professional face painters." The 21-and-over evening will also include a cash bar and a performance by the mysterious
Keytar Bear
.
(Workbar, 45 Prospect St., Cambridge; $20+; buy tickets here)
WGBH Ice Cream Fun Fest
Brighton | Saturday, July 12, 10 a.m.–4 p.m.
Is there anything better for combating the summer heat than a big scoop of ice cream? How about dozens of scoops from the likes of
Ben & Jerry's
,
Friendly's
,
J.P. Licks
, and many more? Try as many flavors as you like at the
WGBH
-hosted festival, which includes kid-friendly games, rides, and performers.
(WGBH Studios, 1 Guest St.; $10+; buy tickets here)
Photo by Siena Scarff, Isabella Stewart Gardner Museum