Things to Do in Chicago: Saturday, August 9, to Friday, August 15
BY: Tyler Clark |
Aug 7, 2014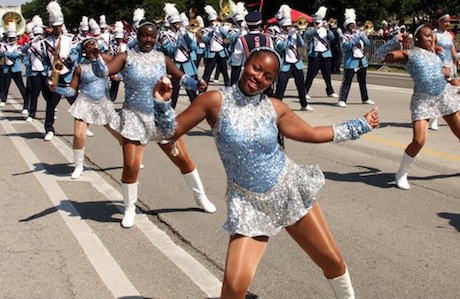 On this week's agenda: the 85th Bud Billiken Parade, Kite Festival at the Chicago Botanic Garden, the moody pop of Hooray for Earth, Magritte at the Art Institute, and every Greek tragedy. Ever. Enjoy yourself and, as always, check Groupon for even more great
things to do in Chicago
.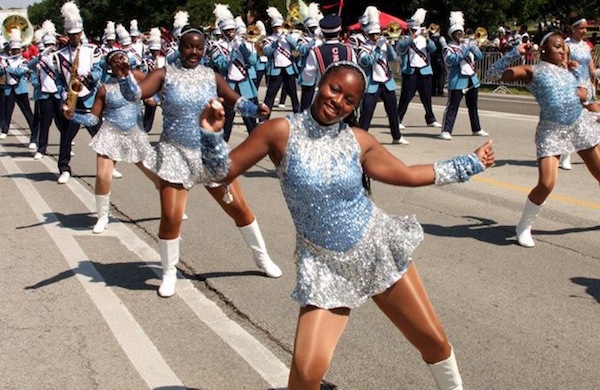 Bud Billiken Parade
Bronzeville | Saturday, August 9
A South Side tradition since 1929, the Bud Billiken Parade returns to Bronzeville's wide boulevards for its 85th edition this Saturday. Billed as "the world's largest back-to-school parade," the parade ushers in the coming autumn with marching bands, drill teams, floats, and celebrations of African American youth accomplishment around the city. A picnic follows in Washington Park.
(Corner of South Martin Luther King Drive and East Oakwood Boulevard; free)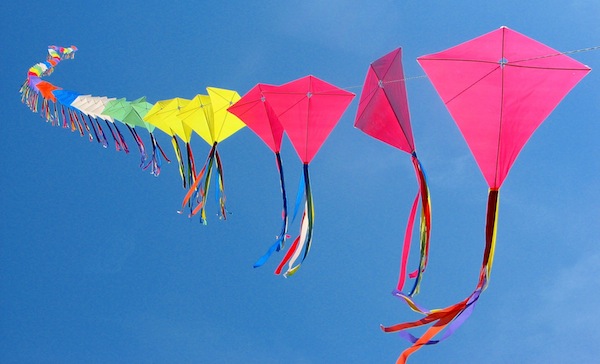 Kite Festival
Suburbs | Saturday, August 9–Sunday, August 10
Although they're normally associated with the blustery days of spring, kites are a welcome sight any time there's sunshine and some lively gusts of air. This weekend, the
Chicago Botanic Garden
's annual Kite Festival will fill the west meadow's sky with dozens of colorful fliers. Members of the Chicago Fire Kite Team and Kite Society of Wisconsin & Illinois will be on hand for aerobatic demonstrations as well as kite-making workshops.
(1000 Lake Cook Rd., Glencoe; free)
Hooray for Earth
Lakeview | Wednesday, August 13
In a
2013 chat
with
Interview
magazine, Hooray for Earth frontman Noel Heroux fessed up to the drive behind his creative process: "I get antsy. I get bored sitting around here. So sometimes, things need to be made." He'll put the fruits of this compulsion on display during a 21+ show tonight at
Schubas Tavern
, playing tracks from this year's dark, ethereal, and eternally catchy
Racy
.
(3159 N. Southport Ave.; $10; buy tickets here)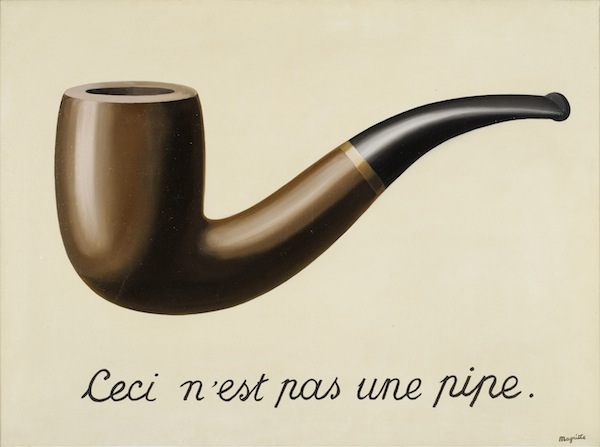 Magritte: The Mystery of the Ordinary, 1926–1938
The Loop | Through October 13
Step into the surreal world of René Magritte, where the men are faceless, the trains are transdimensional, and the pipes are definitely not pipes. In this latest show, curators at the
Art Institute of Chicago
plumbed the depths of the Belgian painter's most experimental phase, assembling more than 100 artworks that challenge and confound our understanding of the mundane realities around us.
(111 S. Michigan Ave; $17–$23, plus normal admission; buy tickets here)
All Our Tragic
Wicker Park | Through October 5
If one Greek tragedy is good, then 32 Greek tragedies must be great. So goes the thinking of director and
Hypocrites
founder Sean Graney, who's stitched the works of Aeschylus, Sophocles, and Euripides into one 12-hour, 865-page play cycle known as
All Our Tragic
. The production at
The Den Theatre
is billed as a "modern Festival of Dionysus." True to form, meals will be served to audience members going the full 12 hours. Shorter partial performances are also on the schedule.
(1333 N. Milwaukee Ave., 2nd Floor; $30–$75; buy tickets here)
Image credits: Bud Billiken photo courtesy of the Bud Billiken Parade; Kite photo courtesy of Fotopedia; René Magritte (Belgian, 1898–1967).
The Treachery of Images (La Trahison des images)
, 1929. Oil on canvas; 60 × 81 cm (23 5/8 × 31 7/8 in.). Los Angeles County Museum of Art, Los Angeles. Purchased with funds provided by the Mr. and Mrs. William Preston Harrison Collection. © Charly Herscovici – ADAGP – ARS, 2014.
BY: Tyler Clark
Tyler is a writer, storyteller, and musician from Chicago. His stories have appeared on stage at shows including Mortified, Story Club, and Lethal Poetry.