Things to Do in Chicago: Saturday, October 11, to Friday, October 17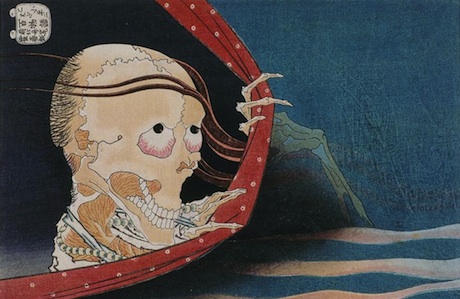 On this week's agenda: Rob Zombie's Great American Nightmare, a behind-the-scenes tour of the Shedd, Chicago Ideas Week, Japanese ghosts at the Art Institute, and a play for the start of hockey season. Enjoy yourself, and as always, check Groupon for even more great
things to do in Chicago
.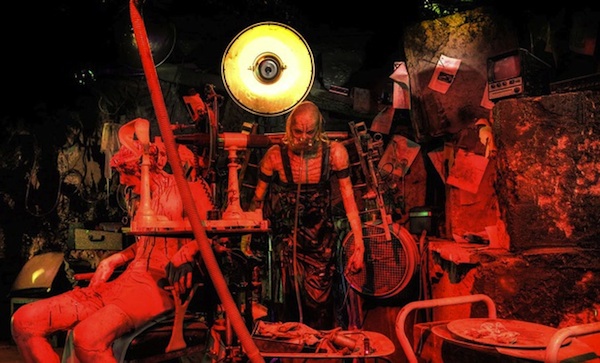 Rob Zombie's Great American Nightmare
Suburbs | Through November 1
Haunted-house season is here, and so is Rob Zombie. Featuring the characters and terrors of Zombie's cinematic efforts, the Great American Nightmare spreads its mangled ghouls and otherworldly demons across three separate haunted houses. Visitors can also hang out on the Bloody Boulevard, interacting with roaming creatures, freak shows, and musical entertainment.
(1033 N. Villa Ave., Addison; from $25; buy tickets here)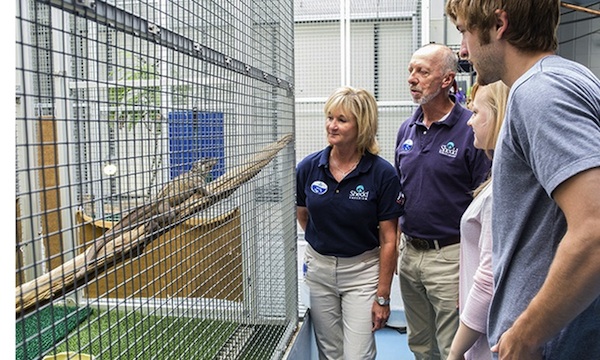 Behind-the-Scenes Tour of the Shedd Aquarium
Downtown | Friday–Sunday through March 15
The marine experts at the
Shedd Aquarium
give visitors a glimpse at what goes on behind the aquariums on this 50-minute guided tour. In addition to witnessing food preparation and medical care, the experience includes express entry, access to all exhibits, and a ticket to the water show.
(1200 S. Lake Shore Dr.; from $28; buy tickets here)
Chicago Ideas Week
Various | Monday, October 13–Sunday, October 19
Great thinkers from around the country converge on Chicago for this festival of innovation and creativity. Keynote speakers such as
Star Wars
empresario George Lucas and hip-hop mogul Sean Combs set the tone for a week of engaging talks, panel discussions, and hands-on labs on subjects ranging from theater to rooftop farming.
(various locations; from $15; buy tickets here)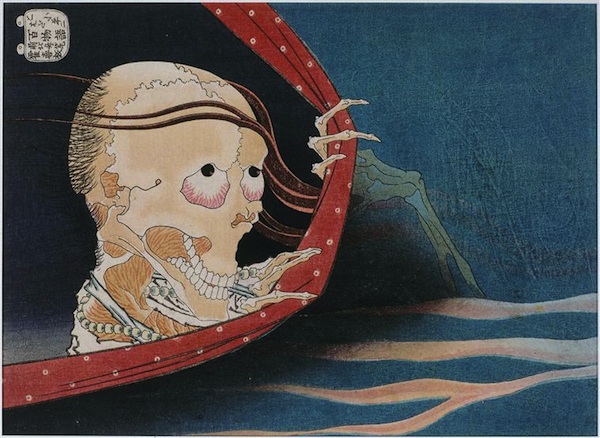 Ghosts and Demons in Japanese Prints
Downtown | October 13–January 4
Halloween takes a cultured turn at this
Art Institute of Chicago
exhibition of Japanese ghouls and ghosts from the country's Edo period. Inspired by the country's rich legends, the 30 prints include chilling woodblock portraits of the drowned and damned made by famed 19th-century printmaker Katsushika Hokusai.
(111 S. Michigan Ave.; from $12; buy tickets here)
Vacation
Wicker Park | October 10–November 9
Hockey season has returned to Chicago, and brought with it a new, darkly comic play from Area IV Theatre.
Vacation
tells the story of Reading, a pro hockey player destined to spend his season recovering from an injury at a deserted beach house. When unexpected (and unwanted) visitor drop by, he's forced to confront old wounds that go far beyond a torn ACL.
(1333 N. Milwaukee Ave., 2nd Floor; from $15; buy tickets here)
Images courtesy of Rob Zombie's Great American Nightmare, the Shedd Aquarium, and WikiArt.