Things to Do in Chicago: Week of June 23, 2014
BY: Tyler Clark |
Jun 23, 2014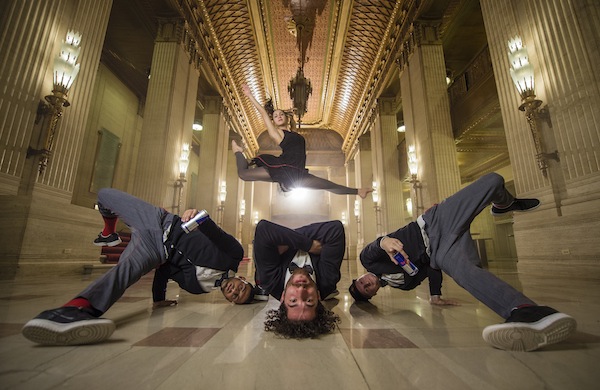 The summer solstice just ended, and Pride is on the horizon. It's going to be a busy week. In addition to the parade, check out the following: break dancing and Bach courtesy of Red Bull, a Hitchcock-inspired show at the Annoyance Theatre, Sandra Oh in Death and the Maiden, and a good old-fashioned drive-in movie. And, as always, check Groupon for even more great things to do in Chicago.
Red Bull Flying Bach
The Loop | Through Sunday, June 29
Germany's four-time break-dancing world champions Flying Steps reimagine Johann Sebastian Bach's The Well-Tempered Clavier in an worldwide remount of their sold-out 2011 European tour. Their two weekends of Chicago performances are the only American dates on their schedule.
(Civic Opera House, 20 N. Wacker Dr.; $30–$100; buy tickets here)
Hitch-Cocktails
Lakeview | Fridays through August 22, 10 p.m.
The Annoyance Theatre celebrates its new Lakeview digs with a long-form improv show inspired by the thrillers of Alfred Hitchcock. The show also takes advantage of the new theater's well-stocked liquor cabinet: presented with a working onstage wet bar, performers will drink along as the plot develops.
(The Annoyance Theatre, 851 W. Belmont Ave.; $20; buy tickets here)
Cascade Drive-In
West Chicago | Current films through Thursday, June 26
Hop in the ol' station wagon and head to the western suburbs for a moviegoing experience straight out of the 1950s. Though its setting trades in nostalgia, Chicagoland's only drive-in movie theater keeps its films current. This weekend's movies include How to Train Your Dragon 2 and The Fault in Our Stars.
(1100 E. North Ave., West Chicago; $5–$10; cash only)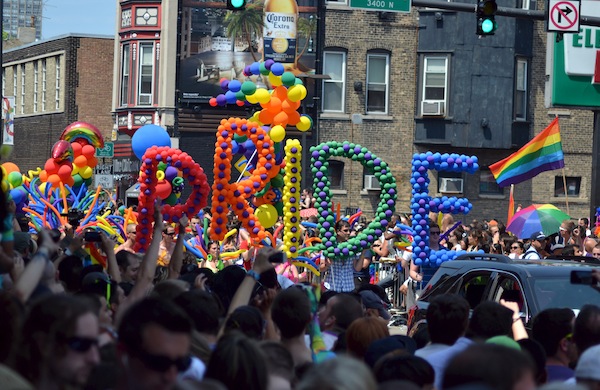 45th Annual Chicago Pride Parade
Boystown | Sunday, June 29
Join more than 700,000 friends, allies, and members of Chicago's lesbian, gay, bisexual, and transgender community at the Midwest's largest pride parade. Along a 4-mile route that stretches from Uptown to Lincoln Park, crowds cheer on more than 200 floats from organizations including Dykes on Bikes, the Chicago Gay Men's Chorus, and the Human Rights Campaign.
(Corner of Montrose Avenue and Broadway; free)
Death and the Maiden
Lincoln Park | Through Sunday, July 20
Former Grey's Anatomy star Sandra Oh makes her Chicago stage debut in Death and the Maiden, the final show of Victory Gardens Theater's 40th anniversary season. Ariel Dorfman's drama is a tense examination of revenge told against the backdrop of a war-crimes commission in a newly peaceful—but still unsteady—Latin American nation.
(Victory Gardens Theater, 2433 N. Lincoln Ave.; $30–$80; buy tickets here)
Image credits: Ryan Taylor/Red Bull Content Pool, Wikimedia Commons
BY: Tyler Clark
Tyler is a writer, storyteller, and musician from Chicago. His stories have appeared on stage at shows including Mortified, Story Club, and Lethal Poetry.