GROUPON GUIDE TO WASHINGTON, D. C.
Things to Do in DC: Saturday, August 16, to Friday, August 22
BY: Courtney Ryan |
Aug 14, 2014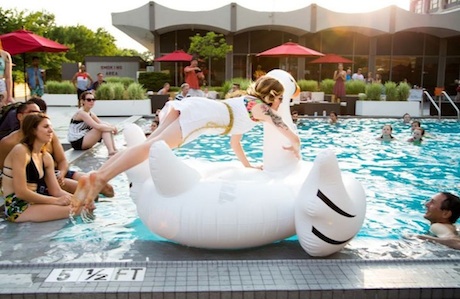 On this week's agenda: synchronized swimming gets theatrical, City Dogs Rescue hosts a dinner party, comedy juggling invades Rockville, Amy Schumer headlines a comedy festival, and an Edgar Allan Poe story takes an operatic turn. Enjoy yourselves, and as always, check Groupon for even more great
things to do in DC
.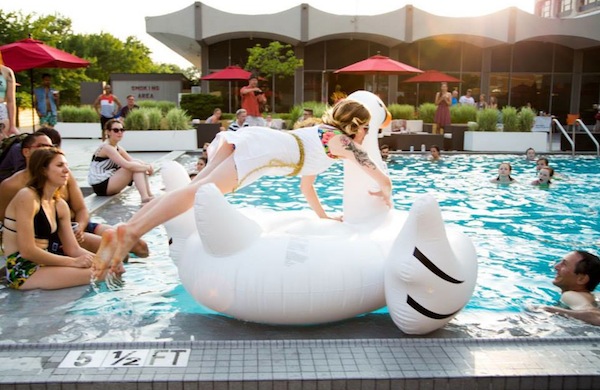 SynchroSwim at Capitol Skyline Hotel Pool
Capitol Hill | Sunday, August 17
The swimmers of SynchroSwim aren't professional synchronized swimmers, but they're very good at pretending. For their fourth annual competition, members of the Washington Project for the Arts will combine synchronized swimming, performance art, and musical theater into creative water routines at Capitol Skyline Hotel's Miami-inspired pool. Although this year's routines remain closely guarded secrets, past teams have celebrated the music of Van Halen, acted out Fluid Movement's "Jason and the Aquanauts: 20,000 Legs Over The Sea," and even used water ballet to condemn BP's role in the Deepwater Horizon oil spill.
(10 I (eye) St. SW; free)
CDR's "Dining Out with Dogs" with EatWell DC
Logan Circle | Monday, August 18
Do you love dogs, dinners, and do-gooding? If so, farm-to-table restaurant group EatWell DC has a deal for you. During the group's third annual Dining Out with Dogs event, grateful pooches from City Dogs Rescue receive 15% of all proceeds from meals purchased at restaurants including
Logan Tavern
,
Commissary
, and
Grillfish
. Reservations are strongly recommended, and kids younger than 10 seated by 6:30 p.m. are free at all eateries.
(1423 P St. NW; prices vary; buy tickets here)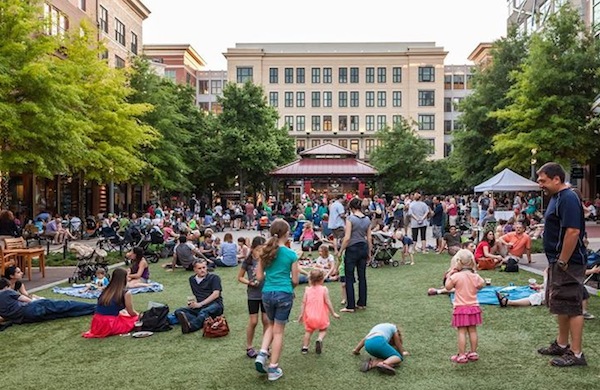 Square Kids Night with Michael Rosman's Magic & Entertainment Show at Rockville Town Square
Rockville | Wednesday, August 20
Rockville's Square Kids Night summer series comes to a close on Wednesday with a show befitting August's magical theme. Comedy juggler Michael Rosman tests his dexterity with all kinds of unorthodox implements, incorporating knives, flaming torches, bullwhips, a blender, a unicycle, and even willing audience members into his raucous act. In addition to pestering parents for juggling lessons, kids can lounge on their own blankets or splash about in the square's fountain during the show. 
(200 E. Middle Ln., Rockville, MD; free)
Oddball Comedy Fest: Amy Schumer, Bill Burr, Dave Attell, and More at Jiffy Lube Live
Bristow | Thursday, August 21
Preeminent comedy website Funny or Die presents the Oddball Comedy Fest, reveling in the eccentric standup and dark wit of comedy's most notable and rising stars. Noted laugh producers Hannibal Buress, Chris Hardwick, and Jeffrey Ross will join Schumer, Burr, and Attell for the two-stage festival, filling the air around
Jiffy Lube Live
with the ringing sound of fresh chuckles.
(7800 Cellar Door Dr., Bristow, VA; $29.75–$79.75; buy tickets here)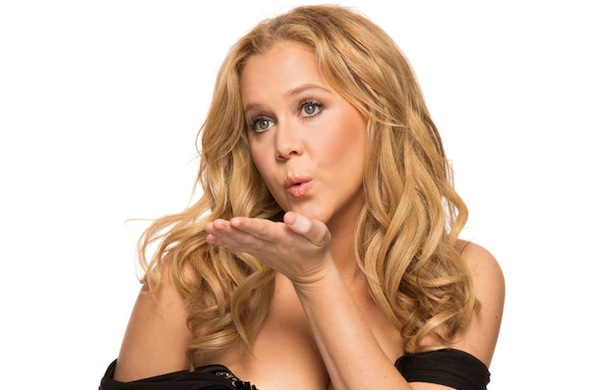 The Pallas Theatre Collective's The Fall Of The House Of Usher: A New Musical at Anacostia Arts Center
Anacostia | Through Sunday, August 24
The Pallas Theatre Collective's musical adaptation of Edgar Allan Poe's famous short makes its DC premiere this month, using dark melodies and operatic lyrics by composer Sarah Hirsch and librettist Molly Fox to tell the story of a struggling painter who visits a haunted mansion and discovers the decaying family within. Perhaps befitting the august source material, the company has entrusted the production to its biggest guns, with Pallas Theatre founder and managing artistic director Tracey Elaine Chessum overseeing things in the director's seat. 
(1231 Good Hope Rd. SE; $25; buy tickets here)
Photos: SynchroSwim courtesy of Washington Project for the Arts; Square Kids Night courtesy of Rockville Town Square; Amy Schumer courtesy of Oddball Comedy Fest