GROUPON GUIDE TO WASHINGTON, D. C.
Things to Do in DC: Saturday, July 26, to Friday, August 1
BY: Courtney Ryan |
Jul 24, 2014
Escape the sun's merciless strength with a Coen brothers double feature or New Belgium Brewing Company's most beloved sour ale. Get a cardiovascular workout with Nellie McKay's politically amped cabaret show, take in a classic '90s alt-rock album in its entirety, or show some Peruvian pride at the National Museum of the American Indian. And as always, check Groupon for even more great
things to do in DC
.
Coen Brothers: Double Take at the Washington Jewish Community Center
Logan Circle | Through Sunday, July 27
Nobody wants to stop at just one Coen brothers film, so the Jewish Community Center's summer series satisfies fans with a different double feature every other week. This week juxtaposes two comedies: modern classic
The Big Lebowski
and underrated dramedy
A Serious Man
. Catch both features in one sitting, or come back for a second viewing.
(1529 16th St. NW; $12; buy tickets here)
New Belgium Brewing Company Sweet & Sour Evening Finale at Jackpot
Chinatown | Wednesday, July 30, 7p.m. to 9 p.m.
New Belgium Brewing Company concludes its Sweet & Sour series with a guided tasting of tart brews and artisan chocolates. This being the grand finale, the night's champion will be award-winning wood-aged sour brown ale
La Folie
, though plenty of other rare sours will make appearances. The tastings are free, but you can purchase $4 drafts of Snapshot Wheat as well.
(726 7th St. NW; free)
Nellie McKay in A Girl Named Bill: The Life and Times of Billy Tipton
Vienna | Thursday, July 31, 7:30 p.m.
Described by the
New Yorker
as ''funny and touching, ceaselessly clever and scarily talented," performer Nellie McKay returns after completing her award-winning off-Broadway production of
Old Hats
. Backed by her band, the politically charged singer will continue subverting cabaret fare with selections from her critically acclaimed new album,
Home Sweet Mobile Home
. 
(227 Maple Ave. E, Vienna, VA; $20; buy tickets here)
Kaypi Perú Festival at the Smithsonian's National Museum of the American Indian
National Mall | Through Sunday, August 3
Kaypi Perú means
this is Peru
in the Quechua language, and the Kaypi Perú festival means to make an honest phrase of it during the six-day festival. Live music will soundrack traditional dance as films, lectures, and hands-on activities keep families entertained. You can also sample traditional food and drinks or buy wares from indigenous Peruvian artisans.
(4th St. & Independence Ave. SW; free)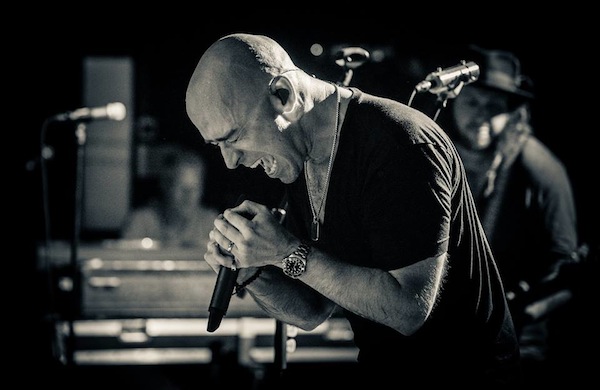 Live's Ed Kowalczyk Performs Throwing Copper at the State Theatre
Falls Church City | Friday, August 1, 8 p.m.
Twenty years ago, rock band Live reached worldwide fame with their platinum album
Throwing Copper
. The album's hits—including ''Lightning Crashes,'' ''I Alone,'' and ''Selling the Drama''—continue to register with listeners thanks in large part to lead singer Ed Kowalczyk's thundering voice and MTV-ready charisma. To celebrate the album's 20th anniversary, he will perform
Throwing Copper
in its entirety.
(20 N. Washington St., Falls Church, VA; $30; buy tickets here)
Photo courtesy of Ed Kowalczyk's Facebook page.
BY: Courtney Ryan
Guide Staff Writer
Courtney Ryan is a Chicago-based writer and Derrick Rose fan. She spends almost 100% of her time making or eating popcorn.