GROUPON GUIDE TO LOS ANGELES
Things to Do in LA: Saturday, October 11, to Friday, October 17
BY: Kelly MacDowell |
Oct 9, 2014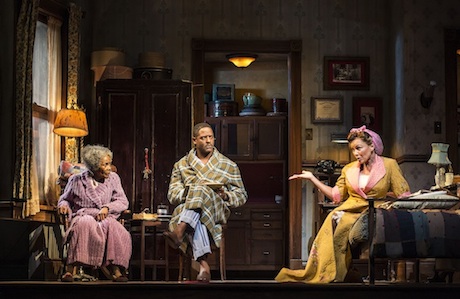 The upcoming week will be easy on your pocketbook: there's a food-truck lunch on Santa Monica Pier, a gallery exhibit with a celebrated British street artist, and a comedy show featuring some bona fide TV stars, all of which are free. (Bring some money to that last one, though—there's a silent auction for a good cause.) And as always, check Groupon for even more great
things to do in Los Angeles
.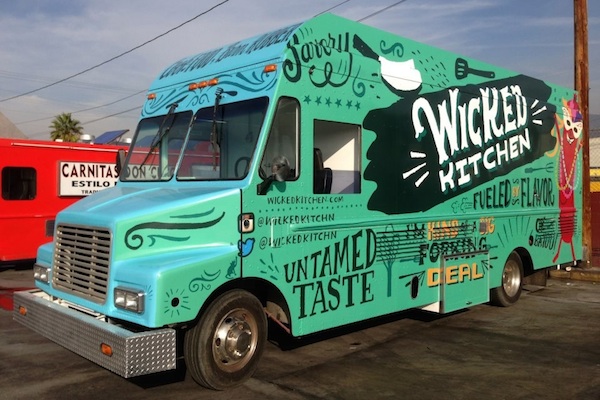 Final Day of Food Truck Week
Santa Monica | Saturday, October 11
The only thing better than a food-truck lunch? A
free
food-truck lunch. This year's finale feast is brought to you by Wicked Kitchen, who will be giving out spicy italian-sausage mac until they run out. Can't make it to the Pier? Share the FTW poster on social media and win a free lunch with 10 friends.
(Santa Monica Pier; free)
IndieCade
Culver City | Through October 12
Open to both industry professionals and the general public, IndieCade gives gamers a chance to play more than 150 of the year's most celebrated independent video games. Attendees may play casually or enter tournaments, go to meet-and-greets with game creators, and network at industry events.
(9300 Culver Blvd.; $20–$445; tickets sold onsite)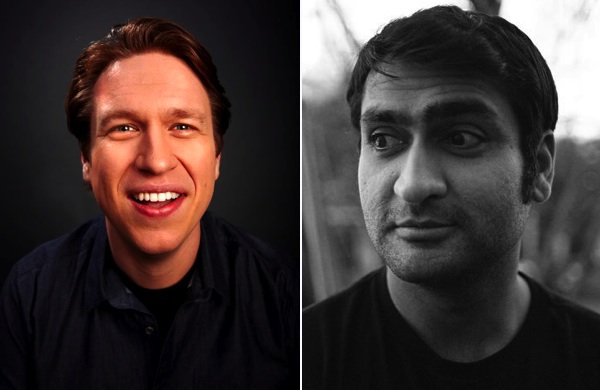 The Harvey Show!
Hollywood | Tuesday, October 14
Yes, this comedy show's lineup includes Pete Holmes and
Silicon Valley
's Kumail Nanjiani. And yes, it's free. But bring some dough—NerdMelt will be taking donations and auctioning off items (including
SNL
tickets) to raise money for Chicago comedian Steve O. Harvey, who's battling cancer and whose infant daughter is hospitalized with a rare congenital disorder.
(7522 Sunset Blvd.; free; RSVP required; buy tickets here)
D*Face: Scars and Stripes
West Hollywood | Through October 15
A pop-up exhibit from famed British street artist D*Face, this collection of portraits depicts Hollywood stars and musicians who died young (Cobain, Tupac, et al.). The multimedia artist has been celebrated for his ability to integrate graffiti, animation, punk-rock influence, and Lichtenstein-style pop art.
(315 S. Robertson Blvd.; free; RSVP required)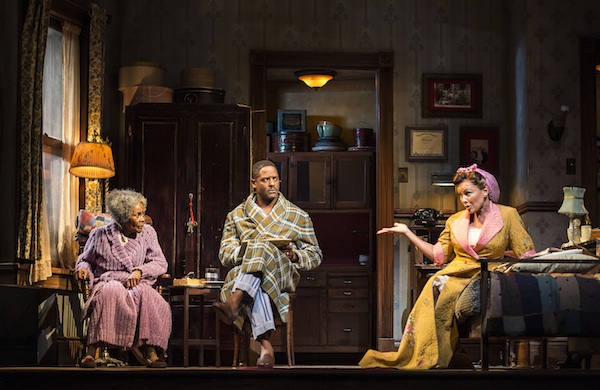 The Trip to Bountiful
Downtown | Through November 2
Leading an all-star cast that includes Vanessa Williams and Blair Underwood, Cicely Tyson reprises her Tony-winning role as an urbanite who wants to return to her small Texas hometown before dying. It's Tyson's first stage role in 30 years, and the
New York Times is calling it the performance "of [her] lifetime." (Ahmanson Theatre; $30–$110; buy tickets here)
Photos courtesy of Wicked Kitchen, Pete Holmes and Kumail Nanjiani, and the Ahmanson Theatre
BY: Kelly MacDowell
Kelly's first concert was Fleetwood Mac and her first career was in the beauty industry. Now a style and music writer, she loves Project Runway and her dog, Watson.