GROUPON GUIDE TO NEW YORK CITY
Things to Do in New York City: Saturday, August 23, to Friday, August 29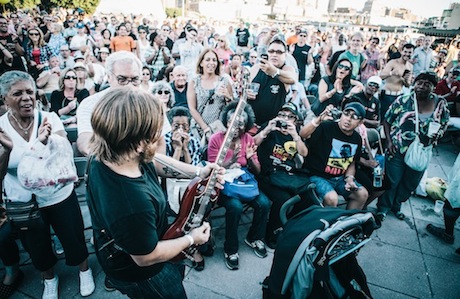 This week's list of things to do includes an '80s classic coming-of-age film, an IRL appearance by Daily Show writers, and a 70-minute spectacle that has dancers flying in the air. Enjoy yourself, and as always, check Groupon for other great
things to do in New York City
.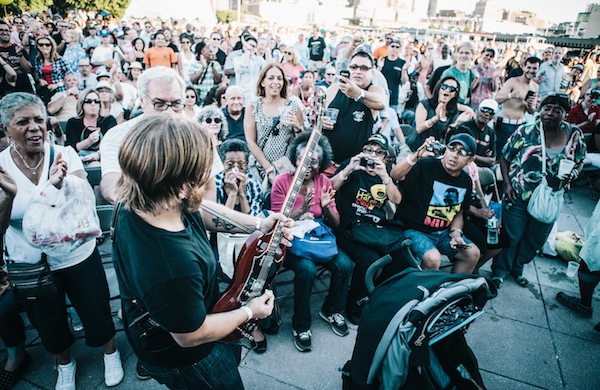 Hudson River Park Blues BBQ
Midtown | Saturday, August 23
Tender, saucy barbecue from
Dinosaur Bar-B-Que
,
Delaney Barbecue
, and
Mighty Quinn's Barbecue
flavors this family-friendly festival, which has brought blues and roots musicians to Pier 84 for 15 years. It's okay to eat your weight in brisket—just give yourself time to digest before the high-energy funk of headliners
Big Sam's Funky Nation
calls up your best dance moves. The BBQ also kicks off the Hudson River Park 550 (#HRP550) fundraising initiative: visit the
campaign page
for more info.
(Off W. 44th St.; 2 p.m.; free)
Left Bank Picture Show: Stand by Me
West Village | Sunday, August 24
Rob Reiner's classic 1986 coming-of-age tale is the second-to-last to be screened in West Village tavern
Left Bank
's summer film series. Guests nibble on themed sips and bites as a very young Wil Wheaton, Cory Feldman, and River Phoenix bond over their quest to locate a missing child in the woods near their small town. A baby-faced Kiefer Sutherland co-stars.
(117 N. Perry St.; 8:15 p.m.; free)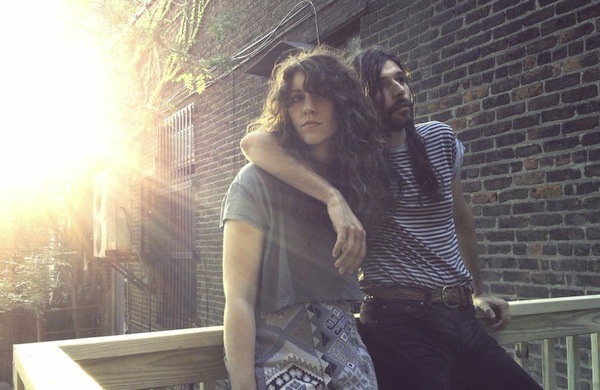 Widowspeak
Midtown | Thursday, August 28
Moody, Western-tinged rock will fill MoMA's Sculpture Garden as Brooklyn duo Widowspeak takes the stage for the last
MoMA Nights
event of the summer. Lead singer Molly Hamilton weaves her haunting, Mazzy Star–esque vocals in with Robert Earl Thomas's '70s-psych influenced guitar.
(11 W. 53rd St.; 6:30 p.m.; free with museum admission)
Improv by Daily Show Writers
Chelsea | Thursday, August 28
The men and women responsible for crafting Jon Stewart's nightly quips venture out from their writers' room for one precious night onstage at 
Upright Citizens Brigade Theatre
. When they're done blinking, naked-mole-rat-like, at the unfamiliar light of the sun, the jokesters perform an improv show based on audience suggestions.
 (307 W. 26th St.; 9:30 p.m.; $5; make reservations here)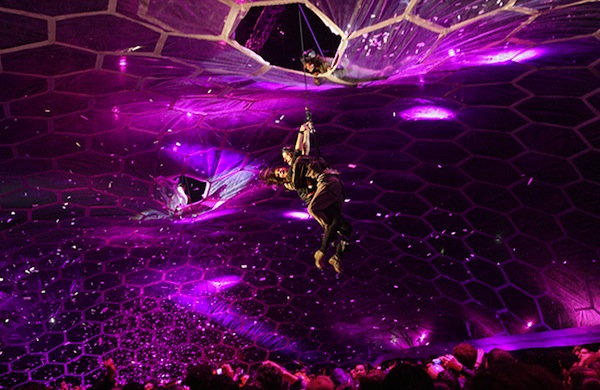 Fuerza Bruta: Wayra
Union Square | Through January 4, 2015
Forget straining your eyes to see dancers onstage. In fact, forget stages at all. Fuerza Bruta: Wayra's immersive 70-minute spectacle explodes the fourth wall, raising performers above audiences' heads as they tumble through the air, climb suspended walls of fabric, or slip around a transparent water-filled pool. 
(101 E. 15th St.; $49–$59 with Groupon; buy tickets through GrouponLive here)