GROUPON GUIDE TO NEW YORK CITY
Things to Do in New York City: Saturday, August 30, to Friday, September 5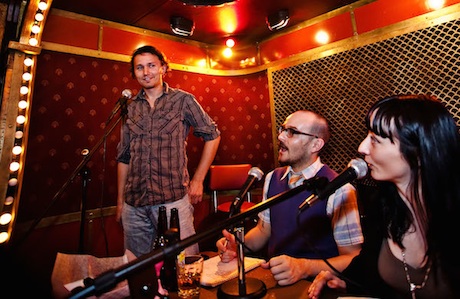 From unicyclists and silly dances to futuristic light suits, this week's list of things to do is high on whimsy, low on adult responsibilities. Enjoy these five excuses to put off your chores, and as always, check Groupon for more great
things to do in New York City
.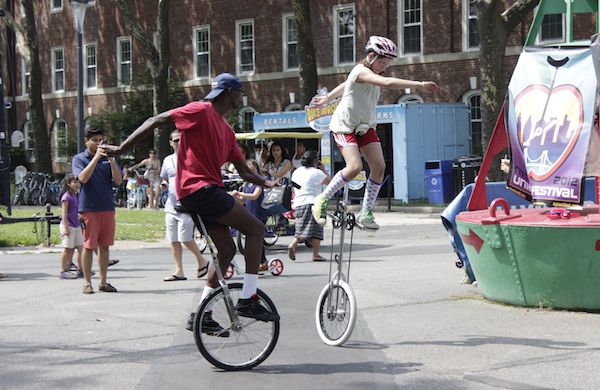 NYC Unicycle Festival
Governors Island | Saturday, August 30, and Sunday, August 31 Circus performers, inventors, and other fans of mono-wheeled transport roll over to Governors Island for this whimsical two-day celebration of all things unicycle. Visitors can test their skills in relay races and rounds of unicycle basketball, hockey, and sumo wrestling, or watch world-class performers' daredevil moves. If you're not used to balancing on one wheel, no worries—lessons for first-timers will be available throughout the day.
(Noon to early evening; free)
Silly Dance Contest
Rockaways | Saturday, August 30 Goofily costumed revelers shake off self-consciousness during the Silly Dance Contest, a
Rockaway Beach Surf Club
–hosted competition that rewards guests' arm-flailing-est, booty-shaking-est moves. After three 20- to 30-minute rounds and a climactic final dance-off, the winner gets a $50 bar tab, second place gets a $25 bar tab, and everyone else gets that feeling of lightness that comes with not taking yourself too seriously.
(302 Beach 87th St., Queens; sign-up at 6 p.m., dancing at 6:30 p.m.; $5 cover)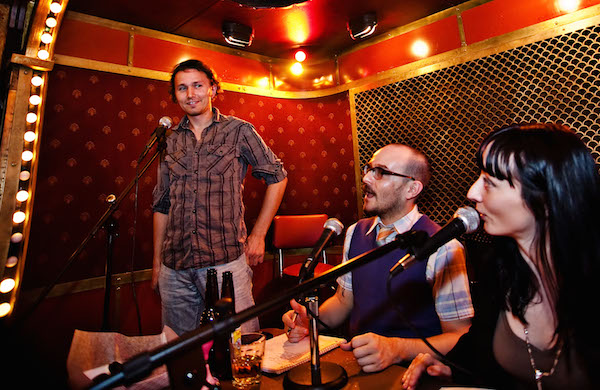 The Williamsburg Spelling Bee
Williamsburg | Monday, September 1 New York's only adult spelling bee brings word-lovers to
Pete's Candy Store
once a month to test their word-ly knowledge. Sign-up begins at 7 p.m., and the first 15 get to play; spectators toast correct spellings of "autochthonous" with beer and other grownup beverages. Bee founder Bobbyblue and comedian Jen Dziura host.
(709 Lorimer St., Brooklyn; 7:30 p.m.; free)
DJ Shadow & Cut Chemist – Renegades of Rhythm
Union Square | Thursday, September 4, and Friday, September 5 Turntablists DJ Shadow and Cut Chemist celebrate the legacy of hip-hop pioneer Afrika Bambaataa as only music nerds know how—by rooting through his vinyl collection. Their show at
Irving Plaza
will set Bambaataa's favorite records spinning on six turntables; light and video effects add visual interest as the two DJs mix and meld their sounds.
(17 Irving Place; $47–$101.50; buy tickets for Thursday here and Friday here)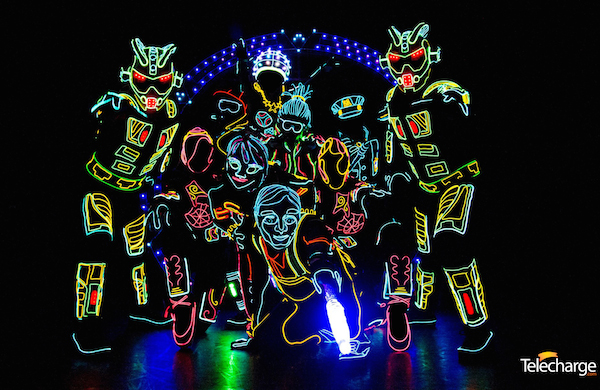 iLuminate: Artist of Light
Midtown | Through January 4, 2015 The best dance show in the city might be one that takes place in total darkness. After blowing away judges on
America's Got Talent
, the dancers of iLuminate don their high-tech light suits again for this performance at
New World Stages
. As dancers perform moves in styles from Latin dance to hip-hop, the LEDs embedded in their all-black clothing transform them into fanciful creatures, from friendly robots to multi-limbed spiders.
(340 W. 50th St.; shows daily except Tuesdays; tickets $45 through GrouponLive)
Photo of NYC Unicycle Festival courtesy of Keith Nelson. Photo of Williamsburg Spelling Bee by Deneka Peniston.