GROUPON GUIDE TO NEW YORK CITY
Things to Do in New York City: Week of June 30–July 6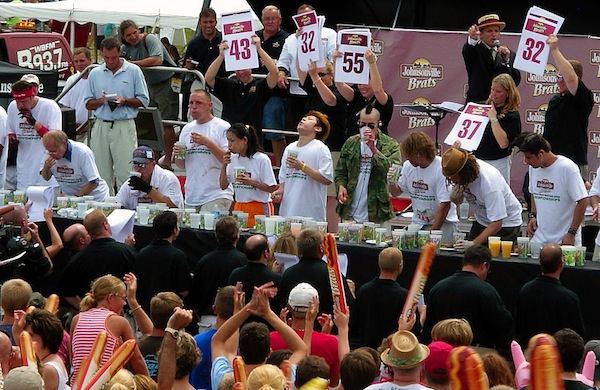 Don't let the Fourth of July hog all the attention. From an Avengers-themed costume party to a dream-pop concert at MoMA, there's plenty to do this week beyond cookouts and fireworks. If you still need help filling your schedule, check Groupon for more great
things to do in New York City
.
Drunk Shakespeare
Hell's Kitchen | Monday, June 30, at 8 p.m. Sure, this limited-run show has multiple performances throughout the week. However, you'd be hard-pressed to find a more highbrow(ish) excuse to get tipsy on a Monday night. Upstairs at
Quinn's Bar & Grill
, an actor downs a minimum of five shots of whiskey before attempting to perform a Shakespeare play from memory. Botched lines, mangled soliloquies, and other antics ensue as the troupe blends the poetry of the Bard with the spontaneity of improv comedy.
(356 W. 44th St.; $29)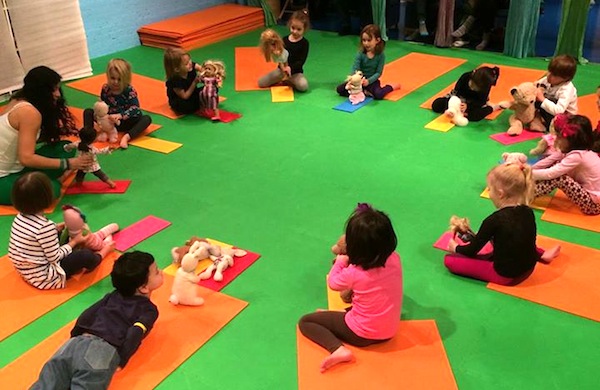 Downward Doll Yoga at Karma Kids
West Village | Wednesday, July 2, from 11:30 a.m. to 12:15 p.m. Child-centric yoga studio Karma Kids kicks off its Wednesday summer event series with a yoga lesson for kids aged 3–6 and their favorite stuffed animals and dolls. Each toy gets its own mini yoga mat to practice poses alongside its pint-size owner. If this session fills up, no worries—Karma Kids has pirate, shark, and fairy-princess themed yoga yet to come.
(104 W. 14th St.; $30)
MoMA Nights with Au Revoir Simone
Midtown | Thursday, July 3, at 6:30 p.m. The austere white walls of MoMA's sculpture garden will reverberate with the dream-pop of Brooklyn trio
Au Revoir Simone
this Thursday in the latest outing in the
MoMA Nights series
. Snacks and drinks will be available for purchase, including local gelato and sorbetto from the Garden Bar. Get there before doors open at 5:30 p.m. to wander the museum's
summer exhibitions
.
(11 W. 53rd St.; free with $14–$25 museum admission)
Nathan's Famous Hot-Dog Eating Contest
Coney Island | Friday, July 4, starting at 11 a.m. Fireworks, shmireworks. Every red-blooded American knows that the real way to celebrate our nation's birth is to watch an adult man (or woman) scarf down dozens of hot dogs in a matter of mere seconds. Stop by to see Kobayashi's archnemesis Joey Chestnut and Sonya "The Black Widow" Thomas defend their 2013 men's and women's titles.
(1310 Surf Ave.; free)
Midtown Comics Fan Party and The Avengers Screening
South Street Seaport | Saturday, July 5, starting at 4 p.m.; movie screening at 8 p.m. Can't make it to Comic Con this year? No worries—this Pier/Party event will be crawling with cosplayers. Costumed fans enjoy drink specials and compete for prizes provided by South Street Seaport and
Midtown Comics
. Stop by to participate or people-watch before
The Avengers
brings heroes like Thor, Captain America, and Iron Man to life on the big screen.
(11 Fulton St.; free)
Photo of 2006 Nathan's Famous Hot-Dog Eating Contest sourced from Wikipedia under a Creative Commons License. Downward Doll photo courtesy of Karma Kids.