Groupon GUIDE TO SAN FRANCISCO
Things to Do in San Francisco: Saturday, August 16 to Friday, August 22
BY: MEL KASSEL | 8.14.2014 |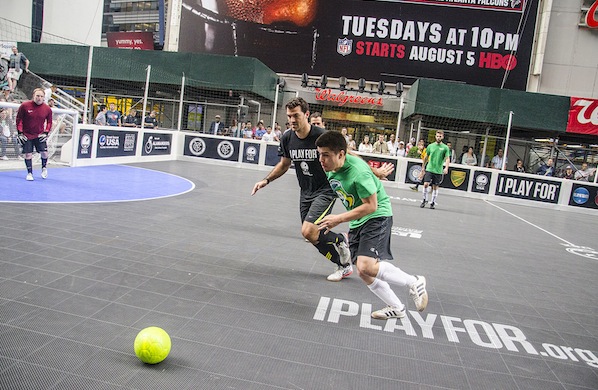 This week: street-food stalls invade the Mission, street-soccer teams compete in tournaments, a movie consists entirely of cell phone calls, a pop-up market gathers goods for the swapping, and Bill Bellamy grabs the mic. As always, check Groupon for more great things to do in San Francisco.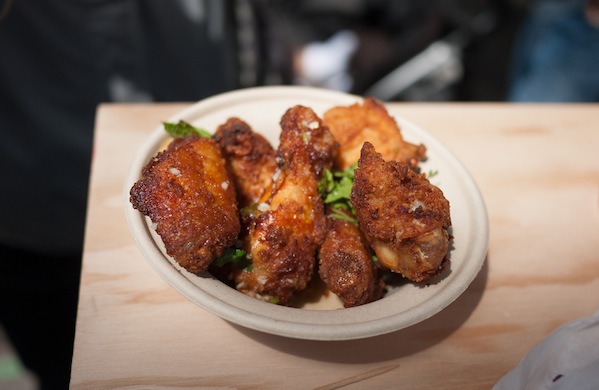 San Francisco Street Food Festival
Mission | Saturday, August 16
Saturday is your last chance to visit one of San Francisco's most iconic food festivals, as its continued growth will force it to leave Folsom Street behind after this year. Try made-to-order plates from more than 80 vendors, and help La Cocina promote its culinary entrepreneurs.
(Folsom St. from 20th St. to 26th St.; free admission, dishes are all $10 or less; buy prepaid food passports here, or save on a Friday-night meal package and festival drink tokens with a Groupon)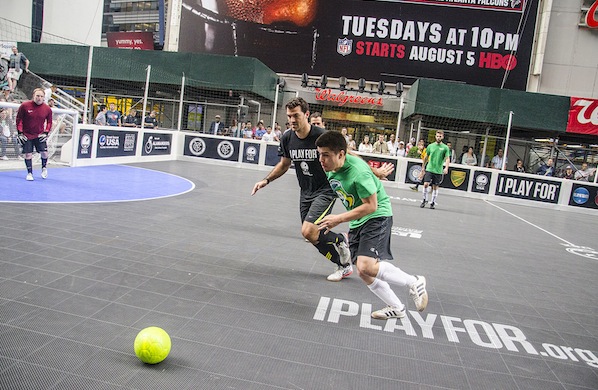 Street Soccer USA National Cup
Civic Center | Saturday, August 16, to Sunday, August 17
Intense games of 4v4 street soccer take over the Civic Center Plaza to decide the city's champion, all while raising money to aid the homeless and at-risk youth. Grab some snacks from the onsite vendors and watch a few matches—each one is only about 20 minutes long.
(1 Dr. Carlton B. Goodlett Pl.; free)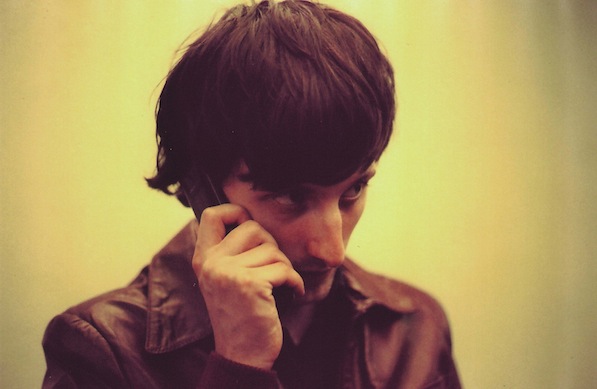 "I Play With The Phrase Each Other"
Mission | Tuesday, August 19
Nicknamed "the cell phone movie" by its own producers, I Play With The Phrase Each Other is a film entirely comprised of phone calls. Show up at the Roxie Theater an hour before the 7 p.m. screening to drink some wine with writer and director Jay Alvarez.
(3117 16th St.; $12; buy tickets here)
SoMa | Thursday, August 21
Score! pop-up events encourage guests to bring their old clothes, housewares, books, and whatever else they're tired of to a communal swap. Everything is free after you pay admission, and other attractions will be close at hand, from food trucks to a screenprinting station.
(SoMa StrEat Food Park, 428 11th St.; $7–$10; buy tickets here)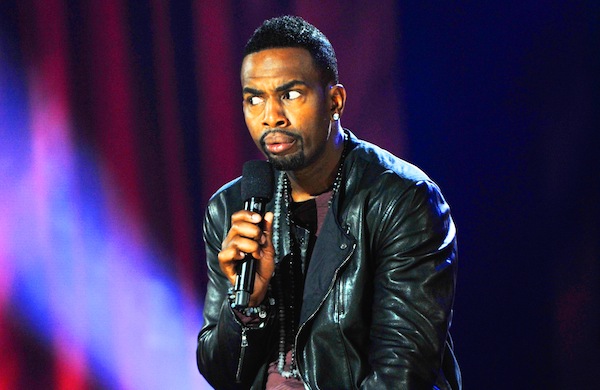 Russian Hill | Thursday, August 21, through Sunday, August 24
Standup comic, movie star, former MTV VJ, and inventor of the term "booty call," Bill Bellamy has a formidable résumé. See him in his element this weekend at Cobb's Comedy Club, so long as you're cool with a two-drink minimum and hilarious stories.
(915 Columbus Ave.; $22.50–$25; buy tickets here, or save with a Groupon)
Image credits: street-food photo by Anita Chu; street-soccer photo by Ye Ming, courtesy of Street Soccer USA; I Play With The Phrase Each Other still courtesy of Jay Alvarez; Bill Bellamy photo courtesy of Wikimedia Commons
BY: Mel Kassel
Guide Staff Writer
Mel writes about food and beauty trends. She would rather give up chocolate than onions.