GROUPON GUIDE TO SAN FRANCISCO
Four Activities for Out-of-Town Guests that Are Better than Sending Them to Fisherman's Wharf
BY: Andi Fisher |
Sep 5, 2014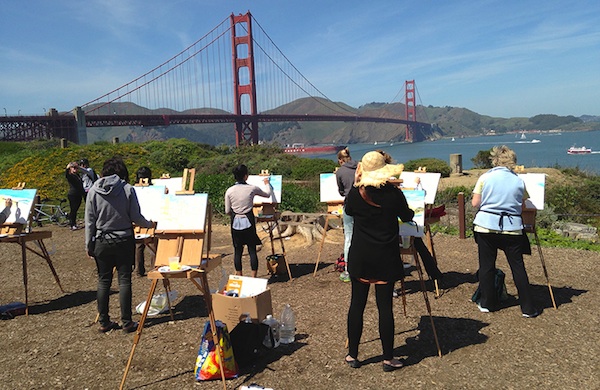 San Francisco has an infinite supply of two things: tech startups and out-of-town guests. And if you work at one, you might not have time for the other. So, what do you do when visitors ask for recommendations? You could direct them to the Golden Gate Bridge (
again
) … or, you could check out these cliché-free suggestions. And, as always, check Groupon for more great
things to do in San Francisco
.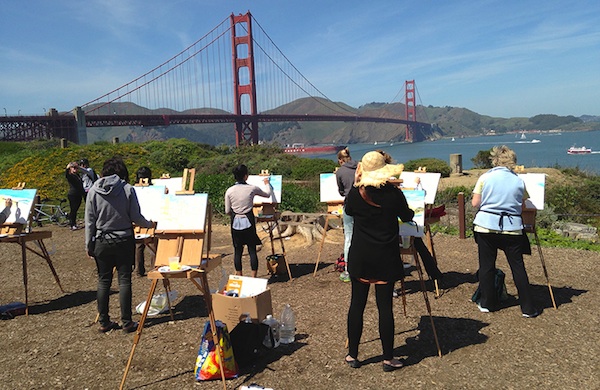 Beyond Canvas
Why take home a postcard when you can create your own painting of a San Francisco monument? With Beyond Canvas, out-of-towners can spend three hours plein-air painting at an iconic location in the city. They'll capture some of the gorgeous San Francisco scenery while creating their own souvenir, all under the guidance of a pro. Plus, the materials are legit: students use French easels and specialized brushes.
SideTour
It's hard to sum up SideTour—it encompasses everything from sailing on the bay to rolling your own sushi. The curated activities are presented by local artisans, chefs, winemakers, and more, so they're a great way for sightseers to experience San Francisco as a diverse cultural powerhouse.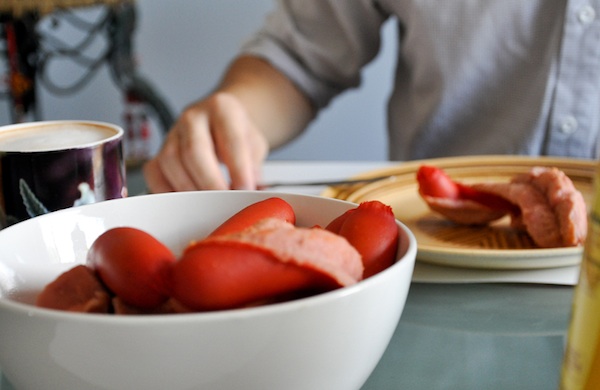 Cozymeal
If you work nights, and you don't want to leave your guests fending for themselves at a restaurant, Cozymeal has you covered. Customers visit a local's home—some hosts are professional chefs, others just like to cook and entertain—where they can break bread, share stories, and learn new cooking techniques themselves.
Nomaders
Nomaders are people who love San Francisco and want to share its secrets with others. They might take your guests out for a killer cup of coffee, a short hike, or drinks at a local speakeasy. Clients can propose ideas for excursions or take a suggestion from the service, but either way, they'll know more about the city than they did before.
Images courtesy of Beyond Canvas and Nipkon Tran