Wisconsin Dells Isn't Just for Kids
BY: Lisa Farver |
May 14, 2015
Owing to an abundance of indoor and outdoor water parks, Wisconsin Dells has gained a reputation as a place with little to offer visitors above voting age. But there are plenty of things to do in Wisconsin Dells that are fun for kids and adults both—from quirky museums to casual dining restaurants (with grownup beverages brewed onsite) to outdoor recreation that lets you take advantage of the Dells' scenic location overlooking the Wisconsin River. Below, we've picked out our favorite Wisconsin Dells attractions that offer fun for the whole family.
Noah's Ark Water Park
It just seems wrong to visit the Dells without hitting up a water park. Noah's Ark is the biggest one in the area—and one of the biggest in the entire country. Set aside an afternoon to get soaked on more than 50 water slides and other high-speed attractions.

What kids will love: Tykes get their own mini park featuring a splash bucket, swings, and slides galore.
What grownups will love: Where does it say adulthood means giving up high-octane thrills? Go ahead and take on a water coaster or 400-foot slide that sends you plummeting at speeds of up to 50 feet per second.
Insider tip: Get liquid courage at one of the park's saloons.
International Crane Foundation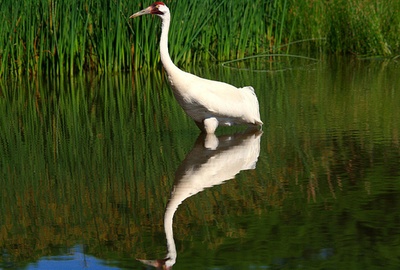 There are 15 species of cranes on the planet, and this 220-acre reserve is the only place where you can see all of them. Enthusiastic tour guides lead you through wetlands and prairies, offering educational info about the park's beautiful residents along the way.

What kids will love: Engaging and friendly staff members entertain young ones with songs and poems inspired by cranes.
What grownups will love: The photo opps are plentiful here, whether you're snapping shots of the birds or the landscape.
Insider tip: Visit the International Crane Foundation's website to find field guides, conservation info, and activities for kids (including instructions for making origami cranes).
Dells Distillery
After a busy day of family fun, you owe it to yourself to relax with a refreshing cocktail. There are several breweries and distilleries in the area that serve up housemade drinks along with tasty meals for diners of all ages. The Dells Distillery is one of the best.

What kids will love: Tater tots come in seven—count 'em, seven—varieties, with toppings like prime rib and cheese curds (otherwise known as Wisconsin's state fruit).
What grownups will love: Grab a seat at a VIP tapper table to try the distillery's whiskey, vodka, rum, or brandy.
Insider tip: Order an old-fashioned—the bartenders here make one that would put (more) hair on Don Draper's chest.
Circus World Museum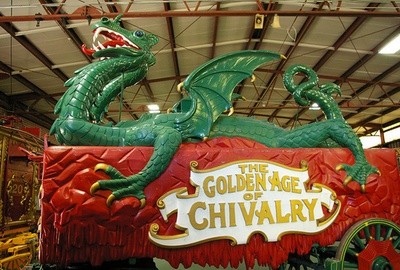 The Ringling Brothers Circus was born right here more than 130 years ago. Today you can explore colorful exhibits and artifacts relating to circus history, including antique traveling wagons, posters, photos, and much more.

What kids will love: An interactive circus lets younger visitors dress up like lions, elephants, and clowns to put on their own show.
What grownups will love: Delve into the archives to find historic sideshow posters and other memorabilia.
Insider tip: Magic shows and circus performances take place throughout the summer.

Photos: Wooping Crane Reflection by NaturesFan1226 under CC BY 2.0 and IMGP4852 by wilko.hardenberg under CC BY 2.0
BY: Lisa Farver
Lisa is a travel writer who once drove from Chicago to Tybee Island in the middle of the night on a whim. In her spare time, she bakes cakes that resemble faces.