This Cocktail Requires an Eight-Hour Wait (But It's Worth It)
BY: Aimee Algas Alker |
Dec 12, 2013
When Chicago nightlife veteran Joy Jara took over Chicago
restaurant
Rodan
(1530 N. Milwaukee Ave.) last year, she was also changing neighborhoods, moving to Wicker Park after 10 years of holding it down in River North. In a neighborhood where everything changes, Rodan's been a standby, recently celebrating its 10-year anniversary in October. Over the years, it's entertained both locals and what she calls "weekend adventurers" as the neighborhood has changed from an artist's enclave to a sparkling destination of shopping, dining, and nightlife. She describes Rodan as an Asian gastropub, serving craft beers and hand-spun cocktails, but that's perhaps only part of the story.

Her new executive chef, Art Ledda, has added his spin to the Eastern-influenced menu (think togarashi burgers and open-faced bao sandwiches).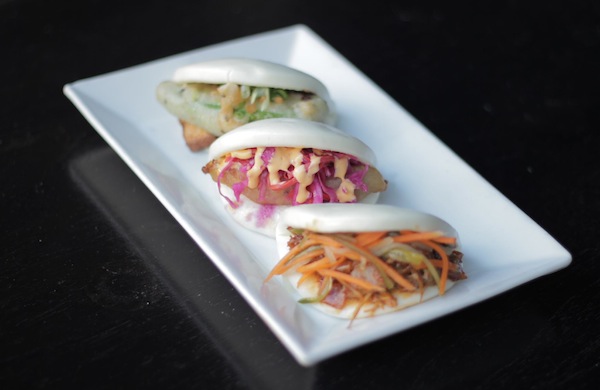 But the sleek interior is still homey and comfortable, and Asian movies flicker on the back wall, adding a touch of irreverence and whimsy to the space. It could be said that this reflects Joy's personality as well. She's stylish and magnanimous, yet she wears 5-inch heels on the regular. And she's just as apt to start a discussion breaking down the Bulls' defense as she is about Joakim Noah's hairstyle. Below, Joy shares a recipe for the Dark Blossom, one of Rodan's signature drinks, which she likes to pair with the kitchen's open-faced bao or housemade ramen. The cocktail is made with aged Japanese whiskey in large batches, but here she pares down the recipe so cocktail aficionados can make it at home.
The Dark Blossom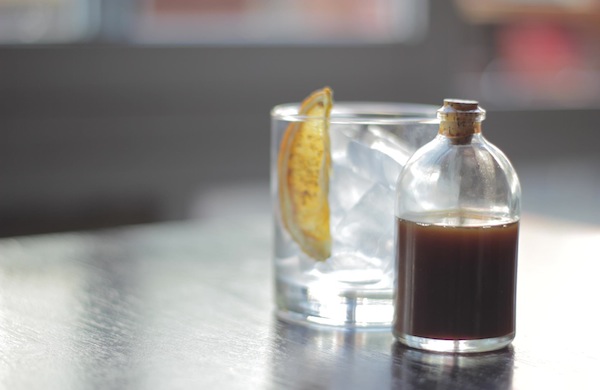 Shake together the following: 1 oz
Yamikazi single-malt Japanese whiskey
(it's aged for 12 years; available at
Binny's Beverage Depot
) 1 oz Heaven Hill bourbon 1 bag of orange-spiced tea 1 1/2 teaspoon black sugar (or kuro sato, aka unrefined cane sugar, available at Asian markets like
Joong Boo Market
or
Super H Mart
) 2 dashes orange bitters Infuse whiskeys, tea, and sugar for six to eight hours in the refrigerator in a container. Fill a rocks glass with ice and pour cocktail over. Top it with the orange bitters and garnish with an orange peel. Stir, sip, and enjoy.
Photos courtesy of Rodan