This Health Coach Knows You'll Be Hungover New Year's Day
BY: Mae Rice |
Dec 30, 2013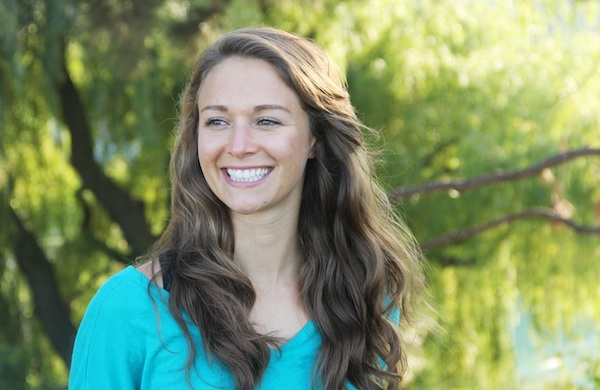 And she wants to help. Katarina Arneric explains how to bounce back from a night of drinking and tells us which healthy resolution can wait until spring.
Last year, Katarina Arneric spent so much time weighing the pros and cons of potential New Year's resolutions that the key to her self-improvement became painfully obvious—she resolved to follow her intuition more. Overcoming what she described as a "really exhausting" natural tendency didn't just help her speed-order at Chipotle: it prompted her to start her own health and wellness business,
Create with KLA
. Through it, she offers health coaching and yoga lessons, drawing on a vast arsenal of credentials that include a diploma from New York's Institute of Integrative Nutrition, a BFA in dance, and a 200-hour yoga instructor certification. Below, she channels her eclectic expertise for advice on how to get a relaxing, detoxifying start to 2014. Her tips range from setting New Year's resolutions to hangover cures, in case, uh, one of your friends or pets has a hangover.
The two components of a great resolution:
As Katarina has suggested on her
blog
, every resolution should have two parts: a goal and an intention. The goal is concrete and measurable, like going to the gym three times a week. The intention, though, is the larger, more holistic purpose that the goal serves—for example, convincing the gym owners to change the gym's name to
your
name. Fitting the goal into a bigger picture, Katarina says, helps with follow-through.
Two rejuvenating stretches for New Year's Day:
Try a twist, one of the more detoxifying stretches. For instance, while lying on your back, hug your right knee into your chest, then hook it over your torso toward your left hip. Open your arms into a T shape and gaze over your right shoulder. Then switch sides. "It's like wringing out a rag," Katarina says, but in this case, the rag is your digestive system. She does have one warning, though: "I don't recommend twisting on a full stomach. It's very uncomfortable." Another good stretch is the backbend. It's what people instinctively do when they wake up in the morning, and for good reason—it sends a jolt of energy through the spinal column.
And in case those stretches don't knock out your New Year's Eve–induced hangover:
Drink a lot of water, both before
and
after the party. "Detox before you retox," Katarina says, pointing out that water helps flush out toxins, as does "a good sweat." Even a low-key workout will help activate your digestive system and expel any lingering confetti deposits.
The healthy resolution that's easy to keep:
If you're not ready to commit to a gym schedule or new eating habits, Katarina recommends a smaller-scale health resolution: drink a full glass of water as soon as you wake up. "Before you have breakfast, before you have your coffee," she says, specifying that hot water or tepid water is best. This simple habit "sets your digestive system up for success," Katarina says. In other words, after a night of rest, it primes your salivary glands and stomach enzymes for action.
The resolution Katarina thinks you should postpone until spring:
The juice cleanse. Katarina kicked off 2013 with one and
blogged about the experience
. The issue for her—although she notes that everyone's body is unique—was the cold weather. Consuming fats, proteins, and fiber helps you stay warm in the winter. Juices lack these (although they're full of vitamins and minerals), so Katarina recommends reserving cleanses for springtime.
Photo by Ashley Wu