This Logan Square Restaurateur Wants to Transform CPS Food Education
BY: Nathalie Lagerfeld |
Nov 21, 2013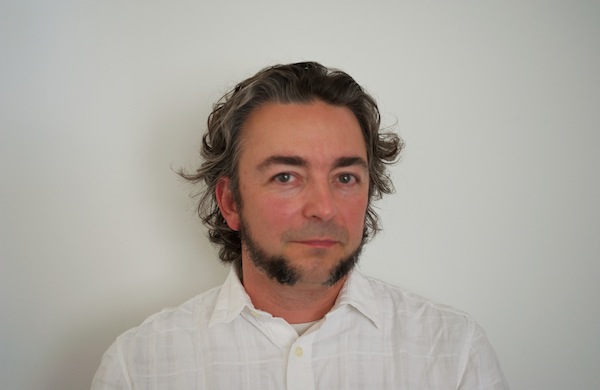 Two successful restaurants: Billy Sunday in Logan Square and Yusho in Avondale. Another, A10, recently opened in Hyde Park. On top of that, two kids.
Chef Matthias Merges has a lot on his plate already, but he still took the time to chat about another, lower-profile project he's devoted many hours to over the past three years.
That project is Pilot Light, a nonprofit he started in 2010 with fellow chef Paul Kahan to help bring chefs' nutritional know-how into Chicago Public Schools. Inspired by Michelle Obama's Chefs Move to Schools program, the organization has grown to include education consultants, teachers at Merges's children's school, and a long roster of other chefs eager to share their skills.
Here's what he had to say about the program.
How it got started:
When we came back from [the Chefs Move to Schools kickoff in] Washington, we realized that there was really no infrastructure from the White House regarding how to move forward and what to do, how to push the program and really utilize whatever materials and assistance they had …
My two girls go to a magnet school in the city, Disney II. And I was already working with them on food-related topics. And myself and Paul Kahan, we were just like, let's get started. We already have an in at a school, we already have an interesting idea of what we wanted to get across.
A unique mission:
There were other groups that … go and teach kids how to make pasta, which is great and we love that. But we realized that after a while, it's too limiting. How do you reach every single kid in CPS in 560 schools? You just cannot do that by saying: we're a bunch of chefs, and we're going to go to every single school, and everyone will have the opportunity to hear what we have to say.
That's just not going to happen. You'd need like 70,000 chefs at that point to do this program.
Well-crafted lessons:
What we decided to do was … to integrate the idea of health, well-being, and food and nutrition [into] the core curriculum … dictated by the Board of Education.
For instance, one of their topics is civil rights … So what we came up with is, we look at civil rights and we look at the lunch counter. [Referring to the Woolworth's lunch counter where African-American students staged a sit-in in Greensboro, NC, in 1960.—Ed.]
We took that as an example and talked about food deserts in the city and … about access to healthy food as a civil right. So it became a great debate with these fifth graders about: is access to fresh, healthy food a civil right or not?
So we're not telling them, "Here's how to cook an omelet" and "Don't go to McDonald's."
We don't do that, nor should we. What we do is we say, "You make the decision. Is it a civil right? And if so, how do you make change?"
A video library:
What we wanted to do … [was] to create this curriculum library … that educators [and] teachers can access virtually and use within their classroom as a teaching aid or tool.
What we're doing currently is we're videotaping, editing, and creating the database. [When we have an in-school session at Disney II,] we take every classroom and we film it. Then we edit it and we make it virtual where people can access it.
Pilot Light will … offer professional development to give assistance to those who wish to take this project on. [To date, Pilot Light has made six tapes for grades K–6, with a goal of expanding the number of tapes and its audience through 12th grade. —Ed.]

Ready to hand-off to educators:
Every class is on a different track. So the kindergarteners might be studying the beginnings of math or geography. And then the sixth graders will study about poetry.
And then [the chefs] get together with the teachers in the classes and we develop a lesson plan. And then we go back and write it, create a PowerPoint, make up a menu. Then we go back in the classroom and do that. So each grade level is a different experience.
Lofty ambitions:
Our idea is not that we want to change food in schools. That's not our goal.
Our goal is to give children the tools to make healthy life choices … We think that for there to be real, serious change you have to have the kids able to choose for themselves. And for them to bring some things home to their families so they can learn to make decisions as well.
Personal motivations:
Myself and my wife, Rachel Crowl, decided that if we live in a city and we have our own businesses, we have a responsibility to … actually start giving back. And we thought about, well, what do we do, and how do we bring that to the table?
My wife, she has her own architecture firm, fcStudio, in Chicago. She's been involved with the LSC [Local School Council] for the past 10 years, and now she's the president. So she's involved that way. She offers her architectural services to schools pro bono. So she works in that way.
I wanted to get involved and work with the schools in what we do. I've always been wanting to do something in that realm. But when we first started talking about it, it was like: how do you make lasting impact? How do you really change and help develop the minds of the youth of Chicago?
That's why we got away from the cooking in the school and the giving kids a little cutting board to make pasta or whatever it may be. We realize that that's really important and that's great. But at the end of the day, you can't hit every child. It can only go so far.
Photo of Matthias Merges courtesy of Yusho
Read more about connecting kids with their food: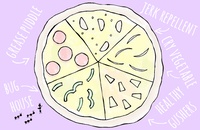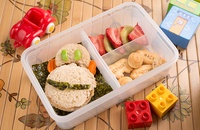 BY: Nathalie Lagerfeld
Guide Staff Writer
Nathalie is a writer and editor on the Guide's food team. Originally from Virginia, she now lives in Chicago, where she regularly indulges her love of tortas, bibimbap, and Cheez-Its. Follow her on Twitter @maviswillsaveus.