This Toy Store is the Reason Godzilla Probably Won't Stomp on Bridgeport
BY: Zach Bosteel |
Mar 17, 2014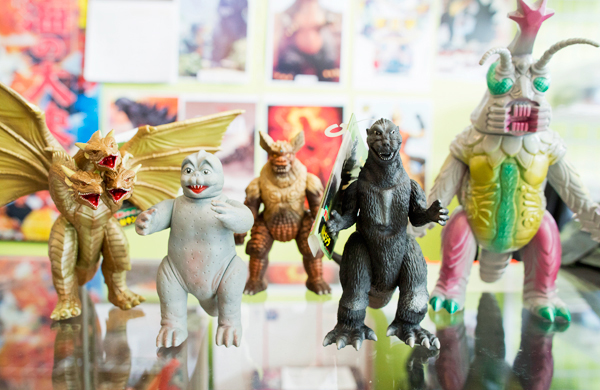 Rampage down memory lane with help from Monster Island Toys, the home of Godzilla, MechaGodzilla, and Ghidorah (he's the one with three heads).
Launched as an online store in 2004,
Monster Island Toys
(750 W. 35th St.) has since evolved into a brick-and-mortar shop full of mutant abominations. Thankfully, most of them are shrunk to a manageable size—owner Loris Basso specializes in movie collectibles and toys. He has an especially soft spot for kaiju, the catch-all term for gigantic monsters whose M.O. is destroying entire cities. These range from the Japanese three-headed dragon Ghidorah to more modern baddies, such as J.J. Abrams's spindly limbed sea creature from
Cloverfield
. Loris's foremost inspiration, though, remains the most famous beast to ever level a metropolis: Godzilla. Here are five Monster Island pieces that honor the King of the Monsters and his descendants, plus a bit of trivia about each one.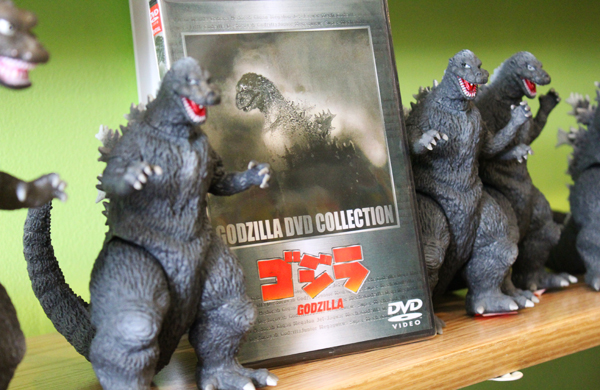 1. Godzilla 1954 Two-DVD Boxed Set ($21.99)
In 1954, as Japan wrestled with the aftereffects of nuclear warfare, Toho Studio gave that struggle a face—or rather, a snout. Godzilla, an enormous sea monster mutated by radiation, stomped onto screens to topple skyscrapers, spit radioactive lightning-breath, and captivate viewers across the world. This two-DVD set debuts the iconic kaiju in all his rubber-suited glory, with both English-dubbed and English-subtitled versions of the original film.
2. MechaGodzilla 1975 Figure with Tag ($75)
Soon after Godzilla became a household name, he began duking it out with other monsters, including enormous turtles and moths. It took 20 years, however, for his true archrival to appear. MechaGodzilla had all the original lizard's abilities in a modern chrome package. He wrecked Tokyo with his metal feet and laser beams, rampaging until Godzilla and his allies managed to take him down. This figure compresses the robotic kaiju to a mere 6 inches, complete with riveted neck and spiky kneepads.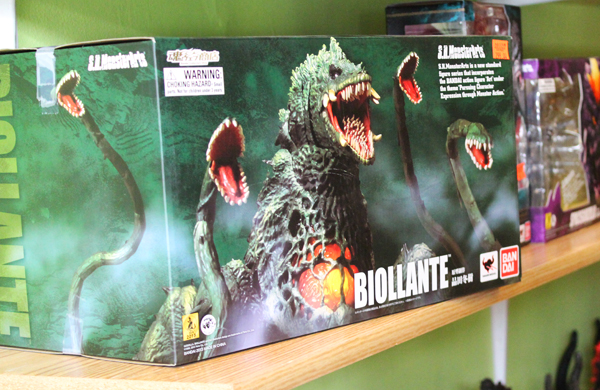 3.
Biollante SH MonsterArts Action Figure
($298.00)
Part human, part rose plant, part Godzilla, Biollante was the unfortunate result of one scientist's attempt to resurrect his deceased daughter. The beast has been reproduced as many impressive toys, and recently, MonsterArts studio recruited the original creator of Biollante's film model to sculpt and approve this collector-oriented item. The extremely detailed figure emits a ferocious roar and lights up with an inner fire. She also comes with snaking plant tendrils, evidence of her thorny origins. Some assembly required!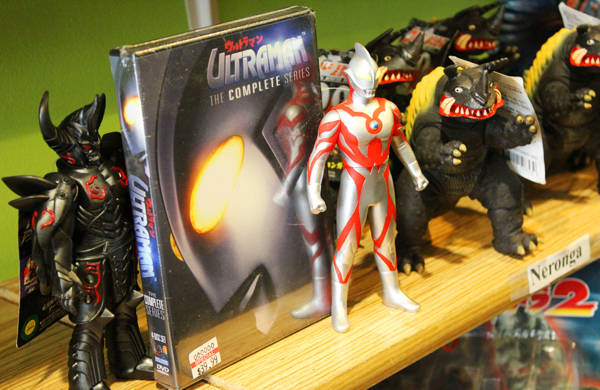 4. Ultraman The Complete Series on DVD ($39.99)
Between 1966 and 1967, a hero finally rose to combat Japan's plague of kaiju. A giant robot with smooth, almost angelic features, Ultraman (also known as the Ultra-Crusader) starred in 39 explosively fun television episodes. Unfortunately for fans, Godzilla and Ultraman never had a showdown. The Godzilla suit
did
make a few appearances though, notably standing in for a different monster in episode 1 of
Ultraman
's preceding series,
Ultra Q
. Other monsters had cameos as well: series creator Eiji Tsuburaya owned all the costumes from the Toho movies, and he used them liberally, pitting the Ultra crew against modified versions of King Kong, Manda, and Baragon.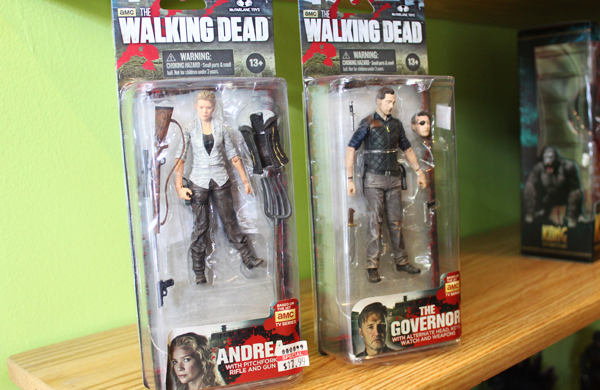 5.
The Governor Action Figure – The Walking Dead
($17.99)
The shelves of Monster Island Toys aren't just for giants. Other toys abound, including vintage G.I. Joe, Batman, and Captain America action figures. Mr. Basso's favorites, though, come from more modern stock, such as Robert Kirkman's indie comic,
The Walking Dead
. And no character embodies the dystopian nature of Kirkman's setting so well as the sociopathic Governor. This figure captures the Governor's initial, seemingly innocuous face, but it comes with a second head. When you swap them out, he suddenly sports scars and an eyepatch—the consequences of picking a fight with the wrong woman.
Photo: Zach Bosteel and Tim Burkhart, Groupon
BY: Zach Bosteel
Zach writes, draws, and develops web applications with pretty much all of his professional and free time. He enjoys spending time with his wife, his two cats, and at his favorite gym, EKF Martial Arts.