GROUPON GUIDE TO WASHINGTON-DC
Three Manicures That Last
BY: Mae Rice |
Sep 10, 2015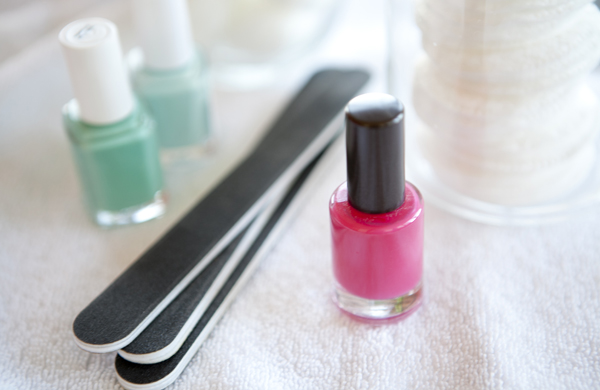 A manicure looks glamorous and professional until it starts to chip. Then you start to look like one of the Boxcar Children. But what if your manicure went weeks without chipping? What if it was so durable, no one noticed you lived in a boxcar in the woods with your siblings? Anything is possible with these no-chip options.
Gel and Shellac Manicures
How long they last: Two to three weeks.
The process: Both of these manicures involve a base coat, a few layers of polish, and a top coat. Both also feature the same twist—each layer of polish needs to set under a UV light. This accelerates the drying process, but more importantly, it ensures the polish won't smudge.
Removal: Removing no-chip polish requires five basic tools: acetone nail-polish remover, cotton balls, a cuticle stick, foil, and a nail buffer. With the foil, bind a remover-soaked cotton ball to each nail, then let it sit until the polish softens—a process that can take up to 40 minutes. Once the polish is soft, scrape it off with the stick, and buff the surface of each nail smooth.
Tips: During the application process, wear sunscreen to keep the UV light from damaging your hands. Also, acetone is very drying, so moisturize after the removal process.
Pick Shellac if: You want a natural look. Gel is visibly thicker than traditional nail polish, but with Shellac, no one will know why your manicure is so durable. They will just quietly believe you are of the occult.
Pick gel if: You want a DIY manicure—CND only sells its Shellac polish to salons. For an at-home gel fix, try the Sally Hansen all-in-one Salon Gel Polish Starter Kit ($40.99).
Pick another option if: You want to remove your polish in casual, carefree way.
The Well-Tended Salon Manicure
How long it lasts: 10+ days.
The process: Get a regular salon manicure, but approach the process strategically. Bring your own nail polish so that you can fill in chips at home. Also, pick a neutral color over a dark or glittery one—glitter polish chips extra fast, and dark polishes simply show chips more clearly.
Tips: To prevent chipping, apply a top coat like Seche Vite ($9.49 at CVS) daily. Its French name translates to "dry fast," and it does, in just 90 seconds.
Pick a salon manicure if: You want to save money and time. It's cheaper than gel or Shellac, and when you're ready, you can remove it with a regular rub of nail-polish remover. No foil finger puppets necessary.
Pick another option if: You're not willing to put in legwork. Salon nails aren't invincible, and you'll have to fill in chips yourself.
The Natural Manicure
How long it lasts: Forever.
The process: Assuming you've been born, you already have natural nails, so the object now is to subtly enhance their appearance. There are a few ways to do this. You can get a salon manicure and ask the technician to buff, not polish. Alternatively, you can achieve this look yourself by exfoliating and moisturizing your hands, trimming and filing your nails, and pushing back your cuticles with a cuticle stick.
Pick a natural manicure if: You want a low-maintenance look. It never grows out, but it can look just as chic and well-maintained as a polish manicure.
Pick another option if: You like a whole rainbow of nail-color choices.
Tips: To keep natural nails extra healthy, try OPI Nail Envy ($16.99 at Walgreens), a clear, calcium-enriched top coat that helps weak nails weather day-to-day tasks, like scratching your biography into a tree.