Three Salads That Look Good In Jars
BY: Nathalie Lagerfeld |
Apr 3, 2014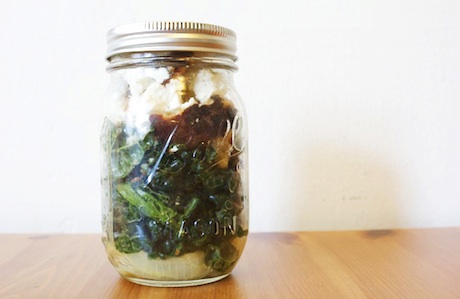 I love packing my lunch in mason jars. Sure, they clank around and feel heavy in my bag on my way to the train. But later in the day, they turn a rushed, fluorescent-lit office lunch into a pleasant aesthetic experience. That's especially important when expensive paninis and gooey slices of pizza are tempting me from across the Groupon cafeteria. The three salads below, I've found, look sweet enough in jars to keep my hungry eyes from wandering every time. A word to the wise: don't dress the salad until right when you're ready to eat. Not only will early dressing application make your greens soggy, but it'll grease up the glass sides of the jar, ruining the aesthetic effect.
1. Caesar-Style Kale Salad with Ricotta Salata from Food52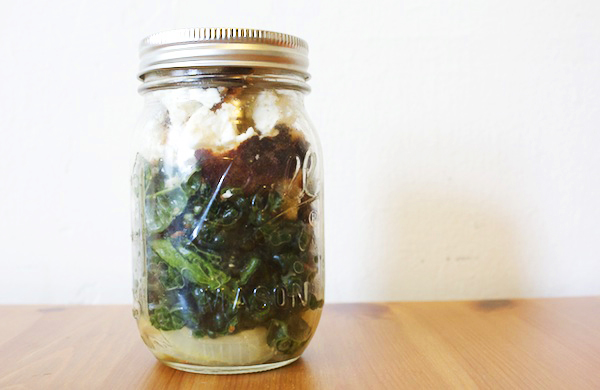 2. Moroccan Carrot and Chickpea Salad from 101 Cookbooks (adapted from Roots: The Definitive Compendium by Diane Morgan)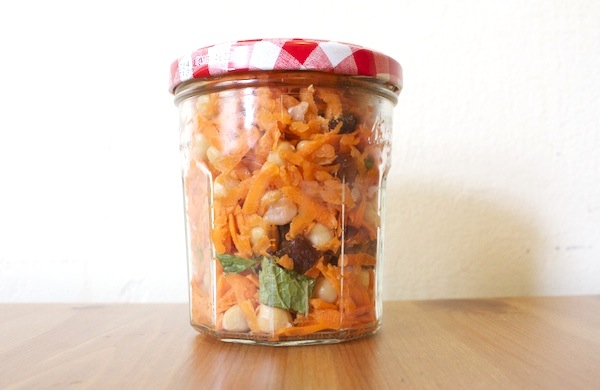 3. Roasted Beet Salad with Wheatberries, Arugula, and Feta from Lottie & Doof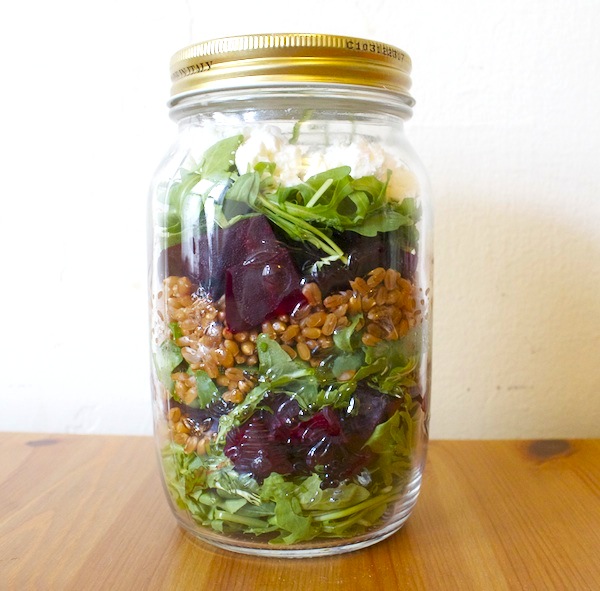 Photos by Nathalie Lagerfeld, Groupon
BY: Nathalie Lagerfeld
Guide Staff Writer
Nathalie is a writer and editor on the Guide's food team. Originally from Virginia, she now lives in Chicago, where she regularly indulges her love of tortas, bibimbap, and Cheez-Its. Follow her on Twitter @maviswillsaveus.