GROUPON GUIDE TO WASHINGTON-DC
'Tis the Weather for Hot Whiskeys
BY: John Flaherty |
Mar 15, 2013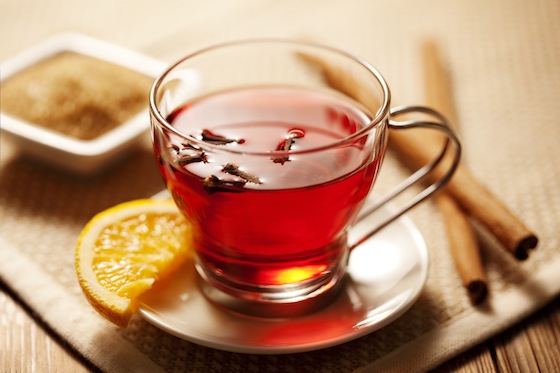 Also called a hot toddy, this aromatic concoction helps shake off the rainy, damp spring that rolls in off the Irish Sea or Lake Michigan.
There are sniffles. There are coughs. And there are guttural hacks that swoon through the Irish air much like, and oft because of, the rain. Yes, it is rainy in Ireland.
Damp
is what the locals call it—a sort of eternal wetness that sops through hats, jackets, and even the lungs. I lived in Ireland for about a year all together. And even though I'm just one generation removed from the rocks and the bogs of the Aran Islands, I suffered through two lung infections during my spell in Galway. I survived thanks to help from two distinct treatments. The first was a daily dose of antibiotics, prescribed for free by a doctor at a government hospital. The second was a nightly dose of hot whiskey, prescribed for free by my grandfather's niece Nellie. Much like the British hot toddy, the Irish hot whiskey leverages the magical healing powers of booze that's been triple-distilled and aged in oak. Cloves, lemon, and boiling water open a bouquet that blitzes the sinuses and respiratory passages. Whether or not you're sick, whether or not it's rainy outside, the hot whiskey is a comfort drink. It is like a potion, and as such, I am not privileged to share Nellie's recipe with the world. However, below is a hot whiskey recipe courtesy of Irishman Garrett Diamond, owner of
Halsted Harp
in Chicago's Lincoln Park.
What You Need:
1 ounce Irish whiskey 1 tablespoon brown sugar 6 to 8 ounces hot water 1 slice of lemon 3 whole cloves
What You Do:
1. Boil water. 2. Pour whiskey into a mug, adding water and dissolving sugar. 3. Punch cloves into lemon and drop lemon into the mug. 4. Slowly sip the drink, while never losing eye contact with the cocksure old man staring at you from the whiskey bottle's label.