Together We'll Ring in the New Year: A Playlist for the Final Moments of 2013
BY: Tyler Clark |
Dec 27, 2013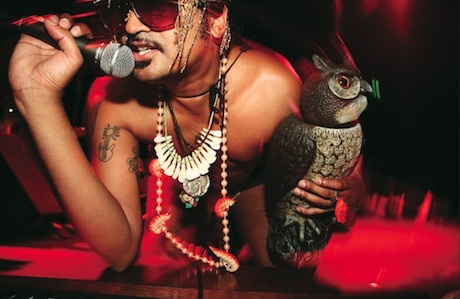 "Auld Lang Syne" is the official song of New Year's Eve, with the Scottish standard sung at midnight at parties around the world. What do you listen to for the 1,439 minutes of December 31, though? With this all-day NYE Spotify playlist, we've got you covered from the time you wake up to the time you shoo the final guest away. Note: some songs are NSFW, so pop on your headphones if you're at the office.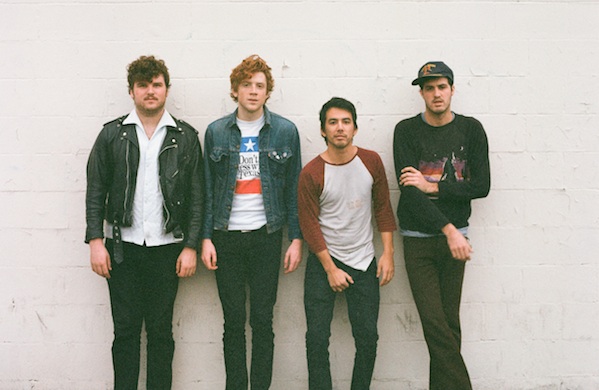 10:56 a.m.
You wake up to pale sunlight on your face. Thanks to your office's generous vacation policy, you have the day off, so your alarm has the day off, too. There's no time for rest, though: you're hosting tonight's New Year's Eve bash, and you have a high-energy day ahead of you. For your first action as host, you crank these LA skate punks while brushing your teeth. The tone is officially set.
1:05 p.m.
Standing in line with an armload of bargain-grade bubbly, you get this text from your Hot Friend: "Toniiiiiiiight. You ready? Can I bring anything?" You want to respond "Just a tastefully written poem confessing your secret love for me," but instead you say "All covered!" and pull up this song on your iPod. You have the biggest grin in the entire line.
5:11 p.m.
After fighting your way home through crowds of last-minute party planners, you turn this on low and crash on the couch for a minute. You tell yourself you're only resting your eyes. You immediately fall asleep.
6:52 p.m.
You and Hot Friend are dancing cheek-to-cheek in the middle of your seventh grade classroom. This song plays on your teacher's record player, which also has a face that mouths along to the words. This seems like a dre—oh hell.
8:32 p.m.
After bolting upright from your accidental nap, you finish prepping the house. Now to get yourself ready. Putting on your best "let's get good-lookin'" face, you queue up this song and hit the shower dancing.
9:47 p.m.
Your friend Todd arrives down in the mouth, and now you know why. "My ex-girlfriend and I met on New Year's Eve," he sniffs. "We danced to Motion City Soundtrack and ran in the snow.
Bet she's at the show tonight
." He moves to the kitchen, where you hear this song through tinny speakers. Peeking in, you see him listening to it on YouTube through his phone. A single tear rolls into his beer. You back away from his feelings.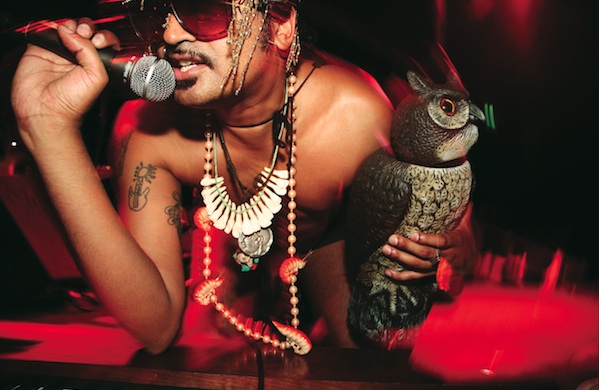 10:10 p.m.
Todd's moroseness threatens to spread to the rest of the party, so you take decisive action. Queuing this up, you march into the kitchen, grab him by the shoulder, and march him right into a lip-synch duet for the ages. He resists at first, but by the second verse, he's totally into it. Someone takes a picture. You don't get to see it, but you can already tell that it's profile material.
11:30 p.m.
Overheard in your dining room: Friend #1: I thought Andre 3000 was dead. Friend #2: Oh, no. You're thinking of Andre the Giant. Friend #1: I am never thinking of Andre the Giant.
12:01 a.m.
The first song you hear in 2014. There's something to be said for staying traditional. As it ends, you get a text from Hot Friend. "Held up at my brother's place. WORST. Will try to make it. Happy New Year." You put on your best "let's have an angry drink" face.
12:30 a.m.
A girl you've never met asks to play some songs from her "really, really, really great" '80s playlist. Not wanting to offend a friend of a friend, you consent and are heartened when you hear the unmistakable synth line of this 1987 classic. Your mood dampens 10 minutes later, when, after two more songs that sound suspiciously similar, you realize the playlist is actually just
Taylor Dayne's Greatest Hits
. You turn your playlist back on and put a password on your computer, just in case.
1:05 a.m.
The people in your living room are jumping up and down so much, you're worried that your floor might collapse and pancake your downstairs neighbor. It occurs to you that this might be the best party you've ever had.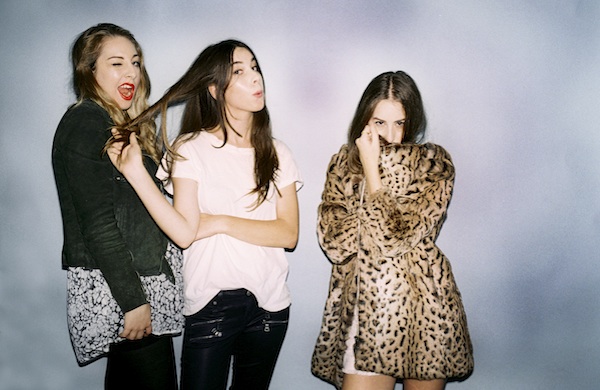 1:29 a.m.
You get into a deep conversation about how 2013 was an excellent year for ladies in rock. You express undying affection for
Este Haim's bassface
. You realize that you may be a little drunk.
2:26 a.m.
Things have started to thin out, and there are only true believers left. Todd and the Taylor Dayne girl are giggling together in the same easy chair. Empty cups litter even the most unexpected corners of your apartment. On your fridge, someone rearranged your letter magnets to spell "YO TURKEY BASTER." You're no longer bummed about Hot Friend not showing up. Putting on a little Mingus, you start cleaning up.
3:15 a.m.
As you chuck the last trash bag into your dumpster and start thinking about bed, your phone lights up. It's Hot Friend. "Boy, do I have a long, surprisingly sober story for you. Up for
Golden Nugget
? I'm out front." On second thought, who said anything about bed? The year is young. You throw on a coat and head off, with visions of 2014, storytime, and a big, buttery plate of flapjacks dancing in your head.
FIDLAR photo courtesy of Paradigm Talent Agency; King Khan photo courtesy of Elastic Artists; Haim photo by Bella Howard
BY: Tyler Clark
Tyler is a writer, storyteller, and musician from Chicago. His stories have appeared on stage at shows including Mortified, Story Club, and Lethal Poetry.