Tomorrow Never Knows Spotlight: Yuck at Lincoln Hall
BY: WILL LANDON | 1.16.2014 |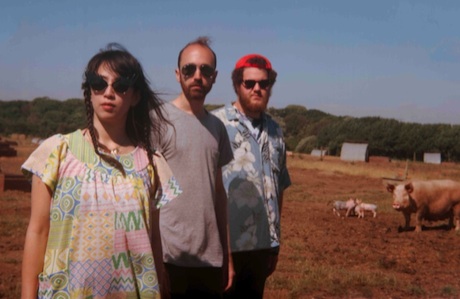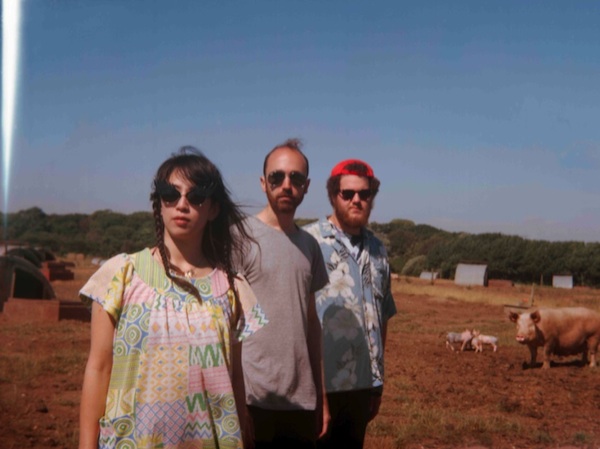 London's Yuck has drawn comparisons to early-1990s shoegaze stalwarts My Bloody Valentine, as well as scene veterans Pavement and Guided by Voices. This would make more sense if the band's members weren't too young to remember Nirvana's Unplugged performance. But singer and guitarist Max Bloom, bassist Mariko Doi, and drummer Jonny Rogoff don't give much thought to generational gaps. Nor do they merely wallow in nostalgia.
So much became apparent when frontman Daniel Blumberg left the band in early 2013. The remaining members faced an important crossroads: try to duplicate their self-titled debut, or seize the opportunity to push their sound in new directions? When Bloom took over on lead vocals, it became apparent that the former option wasn't tenable. He replaced Blumberg's jagged caterwauling with a voice mellow enough to tame a feral cat, and the switch soon found the band exploring calmer, more reflective waters.
With Glow and Behold, Yuck has smoothed over the gaps between the explosive grunge riffs and the quieter moments of their debut. The result is a groove that burns slowly on songs such as lead single "Rebirth." If that track's sun-drenched shoegaze doesn't fill you with the urge to frolic through a hazy field, then consider giving your sweetheart a butterfly kiss to the shimmering  "Lose My Breath." If the young band has evolved this much in just two years, it's worth waiting to see what's in store. (Lincoln Hall, 2424 N. Lincoln Ave. Sunday, January 19, at 9 p.m. Tickets: $15)
The band's latest release, 2013's Glow and Behold, is available via Fat Possum Records.
Photo: Jon Bergman
BY: Will Landon
Guide Staff Writer
Will Landon is a Chicago-based writer who sings punk rock songs with the Blue Ribbon Glee Club and occasionally works for free as an assistant stage director.