Best of the Best Lists: Week of Friday, August 22
BY: Collin Brennan |
Aug 22, 2014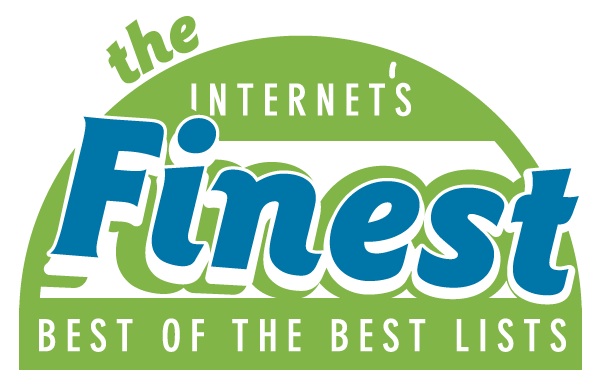 Using our trusty search engines as flashlights, we've scoured the Internet's darkest corners to uncover 10 lists that rank everything from sci-fi to America's state fairs (unfortunately, we couldn't find any that combine the two). Our favorites this week also cover football fans, Emmy rivalries, and the now-ubiquitous ALS Ice Bucket Challenge.
1. Forbes Uses Market Research to Identify the NFL's Best Fans
How do you determine the NFL's best fans without enraging the other 31 fan bases? Well, you make your case with empirical research and market-based data.
Forbes
went ahead and ranked everything from stadium attendance to merchandise sales, using those criteria to determine the most rabid NFL fans.
2. Moviefone Ranks the 30 Best Simpsons Episodes Ever
On August 21, FXX began showing
every single episode
of the Simpsons in a row. That's 522 episodes, and at least 4,578 cans of Duff Beer consumed. If you don't want to get lost in Springfield forever, reference Moviefone's list of the show's 30 most beloved—and most quoted—episodes.
3. The Wire Judges Which Celebrity Made the Best Ice Bucket Challenge Video
The ALS Ice Bucket Challenge has really taken off in recent weeks, raising millions of dollars for charity and making people look silly on the Internet. We're fans of both, as well as of this list of celebrities taking the challenge in the most creative ways imaginable.
4. Trustwave Lists the 10 Business Passwords That are Easiest to Crack
If your password at work is "Password1," you might want to think about changing it. Trustwave's hackers cracked the code on a bunch of corporate computers using these basic—and now basically useless—combinations of words and numbers.
5. Styleite One-Ups Pitchfork, Names the 37 Best Female Albums of the Decade So Far
Indie-music publication Pitchfork recently undertook a wildly premature mission to name the best albums of the decade. That's all well and fine, except for one thing: only 5 female artists made the top 20. Styleite took note of this and cobbled together a counter-list that highlights ladies such as Robyn, Lorde, and Lana Del Rey.
6. Campus Pride Reveals Its List of the Top 50 Colleges for LGBT Students
There are plenty of things to base your choice of college on: academics, dorm food, proximity to Disneyland. Campus Pride adds another with this rundown of the most LGBT-friendly campuses in the nation.
7. Moviepilot Lists the Best Sci-Fi Movies of 2014 (So Far)
Transformers
may be the highest-grossing film of 2014, but money does not equal quality. Just ask the beleaguered team behind
Edge of Tomorrow
, the fantastic sci-fi epic that just couldn't get any love at the box office. At least Tom Cruise can take solace in his film's high ranking on this list.
8. The Chicago Tribune Names the Best Social-Media Platforms for Breaking News
There's rich irony in a publication like the
Chicago Tribune
naming the best social-media platforms for news. After all, those same platforms (Twitter, Facebook, etc.) are the same ones now driving print news out of business. Oh well, if you can't beat them…
9. Rolling Stone Sheds Light on 15 Legendary Emmy Rivalries
The 2014 Primetime Emmy Awards are set up to be to a little awkward, as several co-stars will be facing off against one another. To prepare viewers for the more uncomfortable moments,
Rolling Stone
reviews the results of past red-carpet rivalries.
10. The Huffington Post Sets Its Sights on America's Best State Fairs
Fried Oreos, beer-flavored gelato, and a life-size cow made of butter. America's state fairs are where the traditional and the weird intersect, with results that tend to be as glorious as they are confusing. Kind of like the Internet, right?
BY: Collin Brennan
Guide Staff Writer
Collin is a senior editor and a staff writer for Consequence of Sound. He self-publishes zines and moderates writing workshops for The Chicago Publishers Resource Center (CHI PRC).