Top 5 Date Night Cocktail Lounges in Chicago
BY: Stephanie Hsieh |
Jan 8, 2015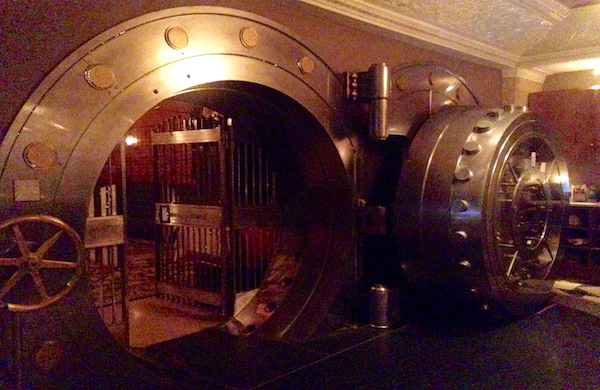 The Violet Hour – Nestled behind the wall of a mural that is constantly changing, an innocent bystander would never know what lies within. But once inside, past the thick velvet curtain, you're welcomed into a dim, whimsical world where mixology thrives. While their house rules include no Grey Goose or cosmopolitans, their menu boasts nothing but artistically crafted cocktails. Be adventurous here – your taste buds will be aptly rewarded. While there may be a line, it is always worth the wait.
The Bedford – While the city is chock full of bars and lounges, only at The Bedford can you travel back in time and enjoy a cocktail inside a 1920s bank vault. Enclosed in a magnificent steel door and lined with hundreds of copper safety boxes, one of their specialty cocktails will serve you just right in this timeless venue.
RM Champagne Salon – The West Loop never disappoints, and RM Champagne Salon is no exception. Tucked inside a curious corridor on Green Street, this French champagne bar is gorgeously decorated from beautiful chandeliers to electric trinkets. Here, everything is cause for celebration so pop the bubbly!
Three Dots and a Dash – Three Dots and a Dash is anything but your standard bar. All thoughts of polar vortexes and frostbite are forgotten when you enter this tiki bar. The drinks are perfectly crafted and strong, and it doesn't hurt that they're served in fun, tropical glasswear. Not feelin' so hot? The Painkiller No. 3 should do the trick.
The Barrelhouse Flat – At Barrelhouse Flat, a good time is always guaranteed. If you're looking for a casual speakeasy vibe, this is it. Grab a seat at the bar, pick a cocktail off their extensive drink list, and take a load off.