GROUPON GUIDE TO SAN FRANCISCO
Top 5 Foodie Spots in Hayes Valley
BY: Anjali Shah |
Mar 3, 2014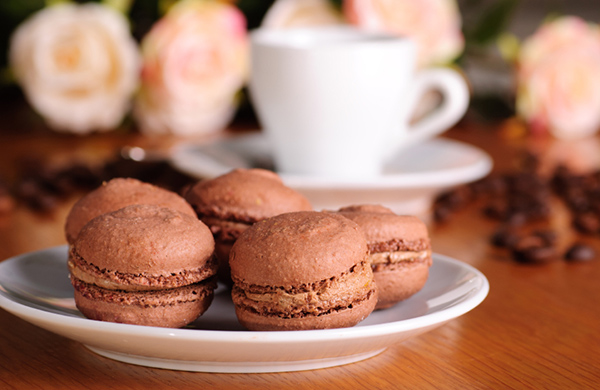 Hayes Valley has traditionally been an area known for boutique shopping, but is now emerging as a top foodie spot in San Francisco. Just a short walk from City Hall, Hayes Valley has a more small-town feel with a hipster-vibe than the sprawl of downtown. You can easily spend the afternoon here enjoying a good meal, window shopping, and drinking at outdoor beer gardens without having to push through the crowds or climb steep hills.
Here are 5 foodie spots in Hayes Valley that are not to be missed when visiting this area!
#1: Smitten Ice Cream Parlor. This is not your typical ice cream shop! Handmade ice cream is churned on the spot here using liquid nitrogen, which is quite a sight to be seen! Flavors are unique such as Earl Grey with Milk Chocolate, Brown Sugar with Cinnamon Shortbread, and Strawberry White Balsamic.
#2: Absinthe Brasserie and Bar. A classic French restaurant that is a must-visit for brunch: they have a raw oyster bar, freshly baked french pastries, and the most delicious cheese selection around! Be sure to make a reservation before you arrive.
#3: Chantal Guillon. Authentic French Macarons, made fresh daily. They have more flavors of macarons than you can imagine, and some flavors are only available in certain seasons (e.g. Cherry Chocolate in the winter, Raspberry Lemon Verbena in the summer)
#4: Zuni Cafe. The ultimate sidewalk cafe, with indoor and outdoor seating. An eclectic, Mediterranean inspired restaurant, Zuni has something for everyone. The brick oven chicken (for two) is the "stuff of dreams," and the oyster bar is to die for. Upon walking in through the glass doors, you'll feel at home in the loft-like, two-story space with mahogany wood tables and a lively bar. The eclectic ambiance and friendly wait staff makes for a wonderful dining experience.
#5: Biergarten. Drink up and gorge on German food in this outdoor restaurant. They will usually have about 6-9 different beers on to try, as well as German bar bites for a meal (pork belly sliders, deviled eggs, pretzels, potato salad, and bratwurst to name a few). It's a great way to spend a sunny weekend afternoon in SF. Be sure to get there early if you want to get a table -- it gets crowded fast!
BY: Anjali Shah
Anjali Shah is a food writer, certified health coach, and owner of The Picky Eater, a healthy food and lifestyle blog. She taught herself how to cook and now creates healthy, flavorful recipes made with simple, wholesome ingredients. A Bay Area native and a self-proclaimed "foodie," Anjali has become an expert on all things food & health in the SF Bay Area. Through her blog, The Picky Eater, Anjali shares her passion for local finds and tasty, healthy cooking.