Top 8 Places for Great Mole in Chicago
BY: Rachell * |
Dec 3, 2014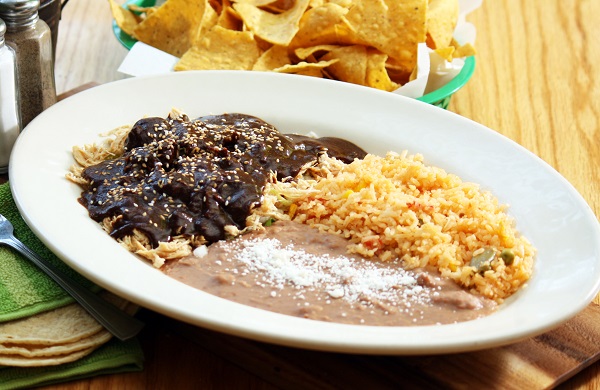 Mole is a sauce often served at Mexican restaurants all over the world. Most believe that mole sauces must contain chocolate, however they do not. Checkout these eight spots across Chicago and the Suburbs showcasing housemade mole of all types.
Mixteco Grill
The dining room at Mixteco Grill celebrates art with beautifully done paintings placed around the room. The chef specializes in Oaxacan cuisine and the mole Negro is one of the best around. They are also one of the few Mexican restaurants in Chicago to offer a brunch menu. BYOB.
Frontera Grill
Acclaimed chef Rick Bayless opened his flagship restaurant in 1987 and has been cranking out some of the worlds favorite Mexican food ever since. The mole trio at Frontera Grill is a popular menu item that skillfully showcases a variety of mole preparations. There has also been careful consideration given to the tequilas chosen for the restaurant.
La Quebrada
La Quebrada's authenticity draws in the locals so there is always a packed house. Service is prompt and ingredients are always fresh. The mole is a featured sauce on their menu, often ordered with their chicken or goat. They also feature a local Mariachi band a few times a week.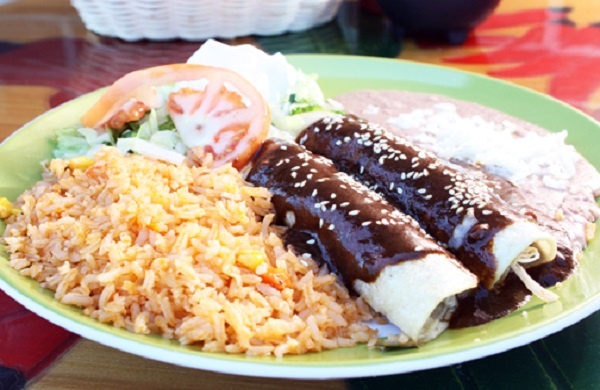 Taco Nano
Chef Freddy Sanchez set out to introduce the North shore to his vision for fast casual Mexican food. Taco Nano focuses on using fresh organic ingredients in creative ways. They offer a duck confit taco topped with a black mole and crowd pleasers like their various fish tacos. The restaurant is vibrant, colorful, and inviting.
El Barco
Seafood, seafood, seafood, is the reason why most visit El Barco. Popular among locals, it's also a destination restaurant for foodies seeking a whole fried red snapper. Their mole is served with fresh chips at the beginning of the meal, but also available as an accompaniment for other dishes.
Aguamiel
Popular among the after work set, Aguamiel of Clarendon hills has an impressive menu. The executive chef Enrique "Kike" Gomez learned from world renowned chef Rick Bayless while working at Frontera Grill for many years. The restaurant offers a variety of mole selections on the menu.
Salsa Verde
Located in a busy strip mall along RT. 34 in Yorkville, Salsa Verde serves up a great mole. The restaurants owners encourage families to dine out, often offering deals for children. The fresh and unlimited salsa bar located in the dining room is a real crowd pleaser.
Tacos Tequilas
Specializing in Margaritas and tacos, Tacos Tequilas aims to have something for everyone. The restaurant keeps late hours in an intimate setting. The red mole chicken tacos are a popular menu item, regularly ordered by repeat diners. The owners have set out to honor tradition while adding a modern touch.
Photo of mole dishes courtesy of Salsa Verde Restaurant