Top Holiday Concerts for When You're Sick of Singing Along to Mariah Carey in the Car
BY: Collin Brennan |
Nov 25, 2013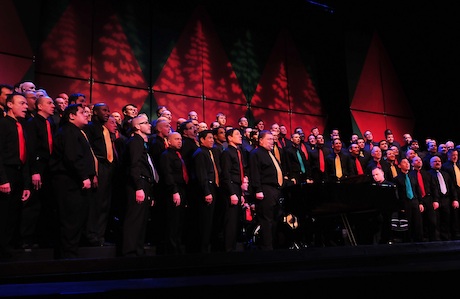 Within the coming weeks, an endless barrage of holiday music will flood Chicago's airwaves and concert venues, reminding listeners once again of the icicle-thin line between tradition and torment. But before you contemplate roasting your radio on an open fire, check out our list of holiday concerts that appeal to anyone sick of the season's clichés.
For the Hyper-Caffeinated Churchgoer: "Merry Christmas, Ya Filthy Animals" with Rainbow Rhythms at Schubas
If you've ever wondered what a southern gospel choir might sound like if its members were all cyborgs with metronomic hearts, Schuba's has an early Christmas gift for you. The members of
Rainbow Rhythms
take their worship seriously, but that doesn't stop them from letting loose during their frenetic live shows. The band's bass-heavy electronic thump is a match made in heaven with
Schubas
' cathedral-like acoustics. But don't let the religious undertones deter you—dancers of all ages and denominations are welcome. (
3159 N. Southport Ave. Sunday, December 1, at 6 p.m. Admission: $12 advance; $15 at the door.
)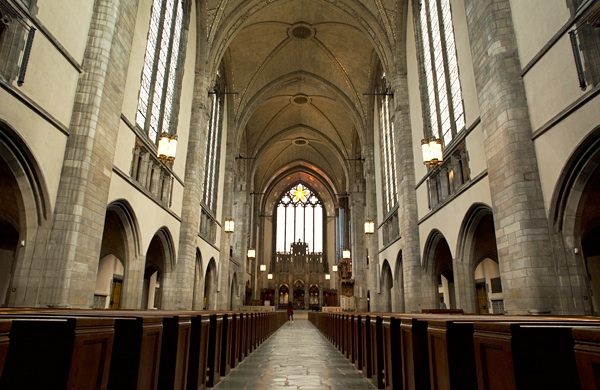 For the Classically Inclined: Handel's Messiah
at the University of Chicago's Rockefeller Memorial Chapel
We talked at length about the neo-Gothic Rockefeller Memorial Chapel in
our feature on the Hyde Park Jazz Festival
, but the venue's magnificent stone walls, vaulted mosaic ceiling, and stained-glass windows warrant a second look. Fortunately, the first week of December presents an ideal opportunity to take that look during the evening performance of Handel's
Messiah
. A Hyde Park tradition since 1930, this year's incarnation of the beloved oratorio draws on the combined vocal talents of the University Chorus, Motel Choir, and Rockefeller Chapel Choir. (
5850 S. Woodlawn Ave. Friday, December 6, at 8 p.m. Admission: $5–$45.
)
For Bickering Family Members: "Duke It Out: Dueling Nutcrackers" at  Nichols Concert Hall
The holidays have always been a time for generations of family members to come together and argue about whose music is better. The Music Institute of Chicago honors this age-old tradition of infighting with Duke It Out: Dueling
Nutcrackers
, a musical death match that pits the classical Tchaikovsky
Nutcracker
against Duke Ellington's updated version. Between the two shows (one at 10 a.m., the other at 11:45 a.m.), kids can play with the instruments at the Music Institute's Petting Zoo while parents weigh in on the duel with members of the faculty and staff. (
1490 Chicago Ave., Evanston. Saturday, December 7, at 10 a.m. and 11:45 a.m. Admission: $5 minimum donation.
)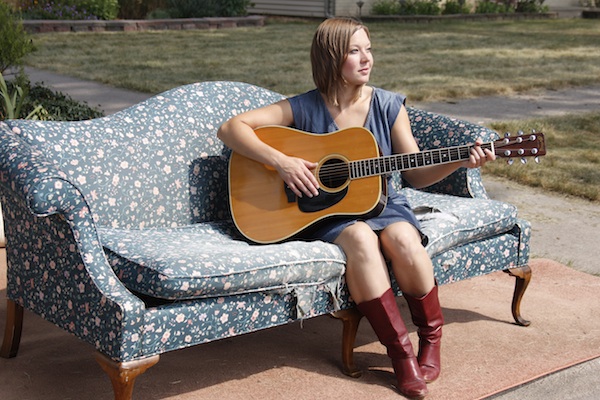 For the Folk-Loving Feminist: "The Second Annual Woman Power Holiday Show" with Liza Day at Schubas
Schuba's continues its slate of holiday shows with a benefit concert for
Deborah's Place
, Chicago's largest provider of supportive housing for women in need. Leading the fundraising charge is Liza Day, an alt-country songwriter who fittingly takes her stage name from social activist Dorothy Day. She looks to more obscure sources for her musical influences, pulling her deadpan vocal delivery from Appalachian folk and her magnetic stage presence from traditional gospel and soul. Day shares the bill with two similarly strong-voiced women in Diana Lawrence (
Diana and the Dishes
) and
Lady Laura
. (
3159 N. Southport Ave. Sunday, December 8, at 8 p.m. Admission: $10 advance; $15 at the door.
)
For the Hipster with a Heart of Gold: Notes and Bolts Toy Drive with Sister Crystals, Peekaboos, Coffin Ships, and The Iceberg at The Empty Bottle
The Empty Bottle will have a full bag of presents to pass out to Chicago's children this holiday season, thanks to an ambitious toy drive sponsored by local vinyl and cassette label
Notes and Bolts
. For much of the year, the label—which describes itself as "67% DIY and 100% independent"—focuses on unearthing the weird and the spectacular within Chicago's music scene. Four of its most recent finds will take the stage at the first annual toy drive, including lo-fi rockers
Peekaboos
and the sweet and shoegazy
Sister Crystals
. (
1035 N. Western Ave. Tuesday, December 10, at 9 p.m. Admission: $5 or free with a toy donation.
)
For the Grown-Up Charlie Brown: Beer and Carols at Maria's Packaged Goods & Community Bar
Drinking several pints of barrel-aged stout or smoked porter won't stop you from slipping out of tune, but it might stop you from noticing when you do. That's the idea at Beer and Carols, an evening of haphazard caroling held on the enclosed patio of
Maria's Packaged Goods & Community Bar
. Guests aged 21+ are invited to sing and play along on their own instruments, but let's be honest—Maria's nearly 500 craft beers are the real draw on what promises to be a chilly December night. (
960 W. 31st St. Thursday, December 12, at 8 p.m. No cover.
)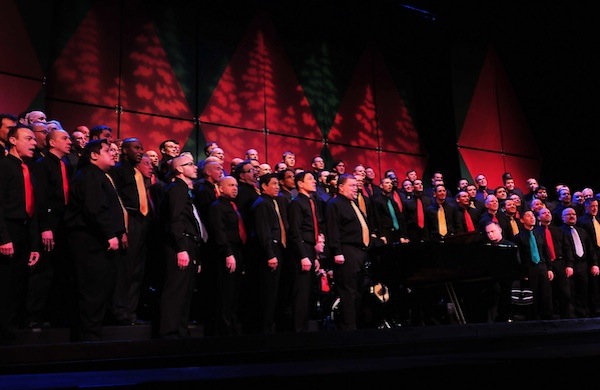 For Scrooges, Gay or Straight: Chicago Gay Men's Chorus Presents "Making Spirits Bright" 
You might have heard that Illinois recently became the 16th state to legalize same-sex marriage. As if the
Chicago Gay Men's Chorus
needed another reason to be over-the-top jubilant this holiday season. To celebrate its 30th anniversary, the group will sing a grand total of 30 songs: 10 that reprise its most popular holiday moments, 10 created for the occasion by artistic director Patrick Sinozich, and 10 never-before-heard tunes that are destined to be hits. (
Various locations. Weekends through December 15. Admission: $20–$50.
)
For the Cultural Historian: Irish Christmas in America at The Old town School of Folks Music
For such a small island, Ireland has made a disproportionately large contribution to world music. The gifts keep on coming this holiday season, courtesy of the ninth annual Irish Christmas in America show at the Old Town School of Folk Music. The wildly popular show is produced by
Oisín Mac Diarmada
, who also lends his fiddling talents to the ensemble. While Diarmada and his fellow musicians do an admirable job weaving Irish humor and history into their performance, the highlight of this year's incarnation is the return of stunning vocal group
Lumiere
. (
Maurer Hall, 4544 N. Lincoln Ave. Wednesday, December 18, at 8 p.m. Admission: $25 general admission; $23 for members.
)
Photos:
Timothy Burkhart, Groupon (Rockefeller Chapel); Bethany Tayler (Liza Day);
Kat Fitzgerald (Gay Men's Chorus)
BY: Collin Brennan
Guide Staff Writer
Collin is a senior editor and a staff writer for Consequence of Sound. He self-publishes zines and moderates writing workshops for The Chicago Publishers Resource Center (CHI PRC).