Exploring Ponce City Market a Few Months Ahead of Schedule
BY: Catherine Lee |
Jul 31, 2014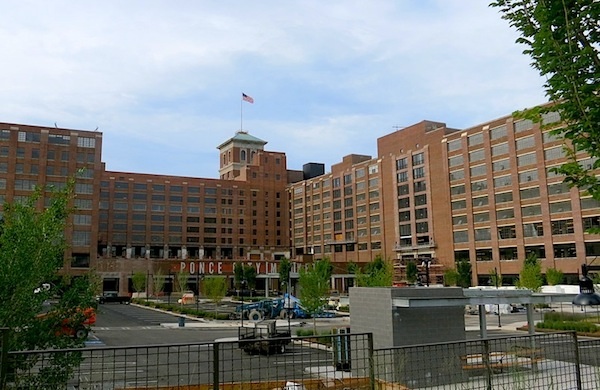 The economic downturn is officially over in Atlanta—at least if you're judging by the amount of high-rises popping up across Midtown. And nothing is more telling of Atlanta's building boom than the newly renovated and soon-to-be fully opened
Ponce City Market
. Ponce City Market is the giant mixed-use development that's set to occupy City Hall East, formerly the home of a Sears, Roebuck & Company retail and distribution center. The main building is huge, measuring in at more than one million square feet. That's plenty of space for all the
shops, restaurants, offices, lofts, and entertainment venues
the developers have in mind. While the site is still under construction, a number of shops and restaurants have already signed leases to move in, and the first section of residential lofts should be fully leased by this fall. In anticipation of the Market's popularity, the surrounding neighborhood is likewise in the midst of a major renaissance. Look around at the brand-new condos, the beautiful city park across the street, and the
BeltLine Eastside Trail
that hugs the east side of the Market, and you'll agree that this place is set to become a major attraction on Atlanta's east side. But before Ponce City Market becomes a full-fledged hub brimming with activity, it's worth exploring. Make the most of your visit by checking out the following places: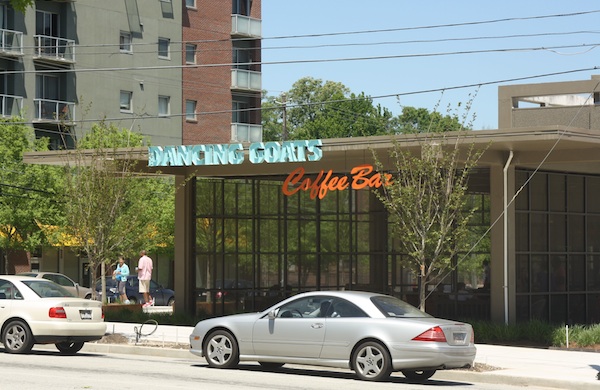 Dancing Goats Coffee Bar
A pleasant morning or afternoon can be spent walking the city block and its surroundings. Start out at Dancing Goats Coffee Bar, located at the southwest corner of Ponce City Market. Dancing Goats is the first shop of its kind to move into the development, and it's home to one of the largest outdoor patios in town (which is saying something for a city that loves its patios). Grab an iced latte and sit on one of the outdoor couch swings so you can really take in your surroundings. Before leaving the coffee bar, check out the 3d model of Ponce City Market in the hallway between the barista counter and the bathrooms.
The Leasing Office (and Pop-Up Art Gallery)
Next to Dancing Goats is the leasing office. Stop in to preview one of the well-designed
residential lofts
—if you're in the mood to splurge, you can even sign a lease for your own. Across from the leasing office, there's a space that's frequently used for pop-up gallery exhibitions. Follow Ponce City Market on
Facebook
or
Twitter
to keep tabs on upcoming
events
.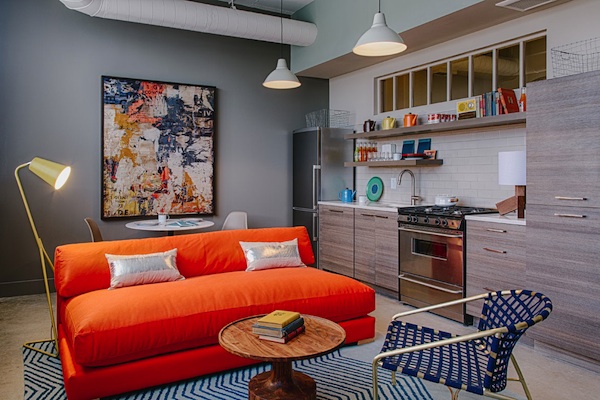 Historic Fourth Ward Park
By this point, you've seen all there is to see on the inside (for now). Follow the sidewalk along the south side of the building to check out the area that will soon become the outdoor hub of Ponce City Market. The Historic Fourth Ward Park is just across the street, and it offers some of the best views of the building and its surroundings. The park is filled with benches, fountains, winding paths, and plenty of places to stop for a picnic.
4th & Swift
If picnicking isn't your thing, head west for half a block and have lunch at 4th & Swift, a modern American restaurant and longtime staple of the Old Fourth Ward. Chef and owner Jay Swift takes a creative approach to traditional comfort foods, and his
rotating menu
has featured everything from hand-rolled potato gnocchi to pan-roasted red hen. If you want to learn more about Ponce City Market before everyone else does, tours are offered throughout the year. Visit the Market's
website
and sign up for the official newsletter, which includes information about upcoming tours.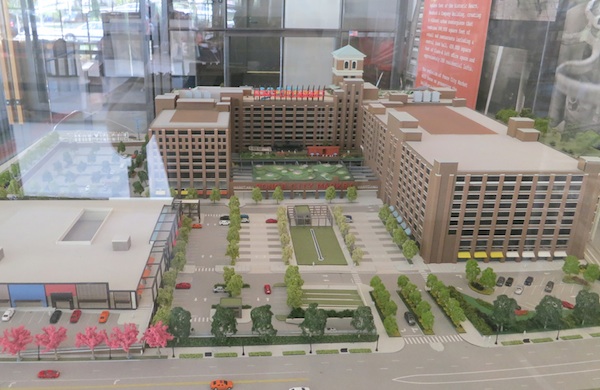 Photos: Catherine Lee (exterior and model); Jewel Hazelton (Dancing Goats); Ponce City Market (flat)
Check Groupon for even more great things to do in Atlanta.
BY: Catherine Lee
Cath moved to Atlanta for college over a decade ago, and hasn't wanted to live anywhere else since. She loves Atlanta's neighborhoods, Decatur in particular, and uncovering the city's hidden gems. In 2007, Cath and her twin sister started their fashion and lifestyle blog, Creative Loafing's 2012 "Best Fashion Blog," AsianCajuns, having realized there weren't any blogs that focused on the potential greatness of life in Atlanta. Although her sister moved to Scotland in 2011, Cath continues to share her personal style in her adventures throughout the city for all of her readers.