Travel Tip Sheet: Wisconsin's Road America
BY: Tyler Clark |
Jun 11, 2014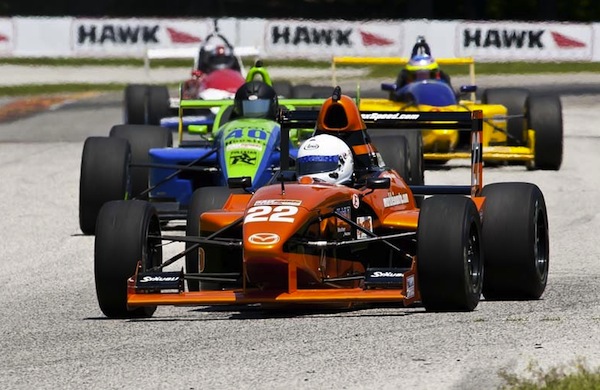 Some sounds will forever be associated with racecars: the low rumble of an engine, the squeal of tires on asphalt, the gobble of a wild turkey. That last one may seem out of place, but it's par for the course at
Road America
, a 4.05-mile, 14-turn race track set amid 640 acres of Wisconsin's scenic Kettle Moraine. In addition to turkeys, the forest that surrounds
the track
is home to deer, wildflowers, and more than a dozen other forms of wildlife. It's no wonder, then, that it's sometimes referred to as America's National Park of Speed. Whether you're a lifelong race fan or someone who can't tell a carburetor from an actual car, the track's natural charms make it an enticing
summer getaway
.
When to Go
Road America hosts
races
from May to September, but June is a particularly active month. After two weekends of motorcycle races, the track welcomes the amateur racers of the
Sports Car Club of America
for their famed
June Sprints
. The next week, the professional stock-car pilots of the
NASCAR Nationwide Series
arrive for one of only three road races on the series's schedule. Check out this video to get a driver's-eye view of Road America's track:
Where to Watch
Unlike traditional oval tracks, the seating at Road America isn't limited to a single grandstand. Instead, there are general-admission viewing mounds and hillside bleachers scattered throughout the grounds, giving fans the opportunity to change their vantage point throughout the day.

We recommend heading down the steep, tree-lined staircase that leads to turn 12 (known to track insiders as Canada Corner). This section features some of the best passing opportunities on the course, and its ample shade makes it a cool refuge on hot summer days.
Learn the Lingo
Like many famous road courses, Road America sports colorful nicknames for many of its turns and straightaways. Before you go,
consult a map
and familiarize yourself with the following names: Thunder Valley (the echo-filled stretch between turns 12 and 13), Road America Straight (the speed-friendly straightaway between turns 14 and 1), the Hurry Downs (the downhill straightaway entering turn 8), the Carousel (the track's drum-shaped midpoint), the Kettle Bottoms (the bend between turns 11 and 12), and the aforementioned Canada Corner.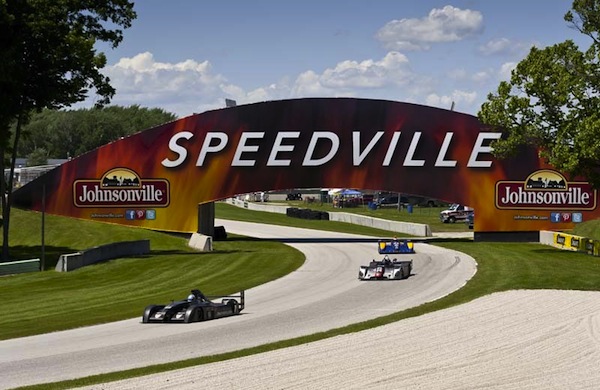 What to Eat
Speaking of maps, be sure to brush up on your
concession-stand map
. Road America has some delicious food options befitting its location in the heart of sausage country. Start your day with a cheese-covered breakfast sandwich from a stand run by one of the local charity groups (we've always been partial to the Kiwanis outside turn 5). There's an extended break between races around lunchtime, so join the crowd in line at the Lugnut for a loaded Wisconsin brat. And after the race ends, head into Elkhart Lake proper for a visit to
Siebkens Resort
, the famed lakeside inn whose homey tavern has been welcoming racers and spectators for generations.
Where to Stay
Many fans take advantage of Road America's
camping opportunities
, pitching tents or parking RVs amid the track's abundant natural scenery. Those in search of creature comforts might snag a room at Elkhart Lake institutions such as Siebkens or
The Osthoff
, a posh resort listed as one of
Travel + Leisure
's
World's Best Hotels
in 2014.
Revved up for summer? Discover more sporting events in and around your city, or check out Getaways to plan your next vacation.
Photos courtesy of Road America