Traveling with Getaways and Why I'd Recommend It To Anyone
BY: Karly C. |
May 22, 2015
Sometimes I wake up and have to pinch myself, because I'm not sure my life is real. Do I really blog for a living? Did I really just get to go on two trips through Getaways and call it work? Yep! I'm a lucky girl and I couldn't love my job any more than I do!
I wanted to share my experiences working with Getaways with all of you.
I've eyed the Getaways for a long time now, but had never actually booked a getaway until I got an email asking if I wanted to help spread the word about the amazing travel deals they offer.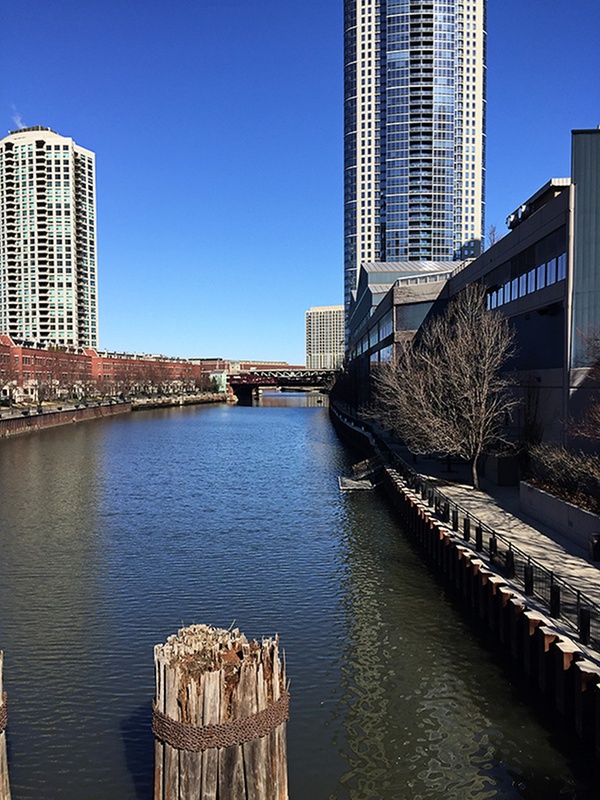 I was able to book two getaways through Groupon. One trip was within driving distance and I dragged my husband along for the ride. We spent a long weekend in downtown Chicago, enjoying the sights, eating the food, drinking the drinks, and just have some quality time together away from the kiddos.
We swung by a cupcake ATM, because did you read those words? Cupcake ATM! I couldn't pass that up.

We saw a show and we went to an improv comedy venue. Groupon had tickets to the comedy show for half price, so it was an awesome deal and the show was just hilarious.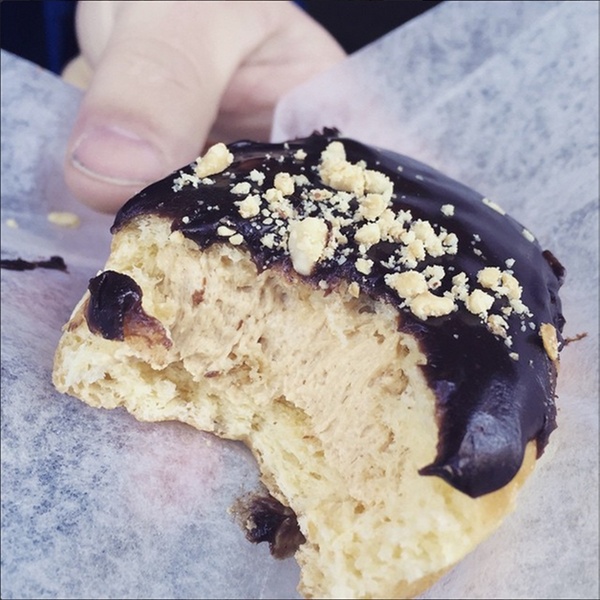 The husband and I also went on a little self made donut tour. Groupon offered a ton of food tour options, but we couldn't agree on a pizza tour or a dessert tour, so I finally just took control and mapped us out a little donut tour to do on our own. Donuts always win, you guys.

The hotel we booked through Groupon was gorgeous and was right off the Magnificent Mile. We got a great rate going through Groupon at right around $90 a night. What a steal!
For my second trip, we busted out the passports. I decided to make it a girls' trip and invited my mama, aunt, and cousin along for the ride. We all chose Puerto Plata in the Dominican Republic. Beach time, y'all!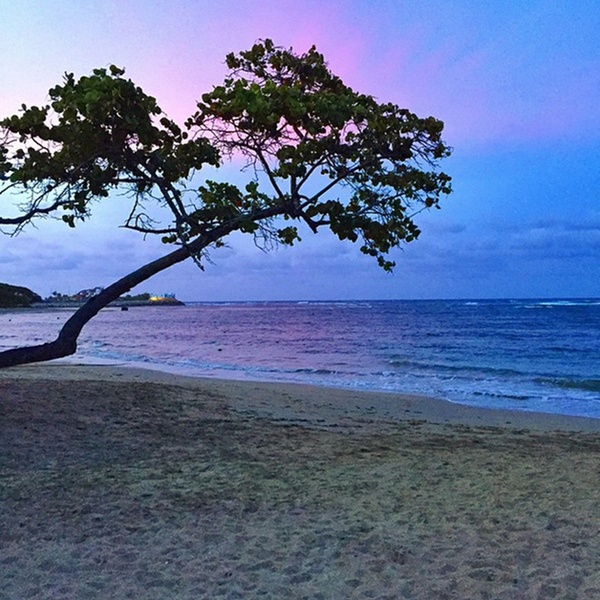 Puerto Plata is just beautiful. Tons of beaches and the resort had gorgeous pools everywhere you looked.
I even came back home and recreated this amazing recipe for potato salad that we ate while there. It's full of pico de gallo instead of the traditional mayo and I can't stop eating it!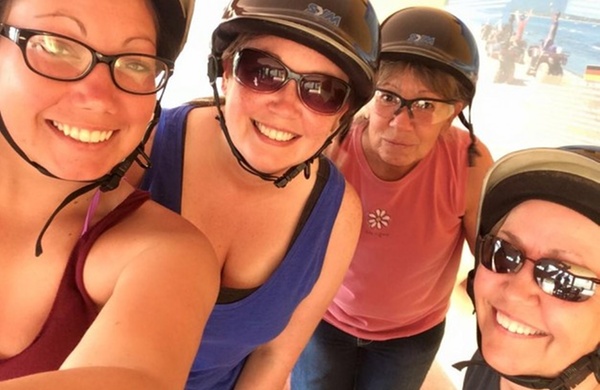 While in Puerto Plata we also took an ATV tour up and around a mountain, through some small villages, and stopped to visit at a local farm. It was a fabulous way to experience the culture of the Dominican and one of the highlights of the trip.

Our trip came in under $4500 for four people which is really a great deal for an all-inclusive tropical vacation with airfare!

I wouldn't hesitate to recommend Getaways to anyone. The booking process was simple and straight-forward. The prices were even cheaper than I anticipated for most of the trips, and I expected to find bargains through Groupon. The range of options was incredible. We were choosing between Jamaica, Mexico, Scotland, Ireland, China, India, Dominican Republic and more. You could seriously travel the world with Getaways on a budget, which is what I hope to start doing!

All in all, it was a wonderful experience that I'm so happy to have had.

Photos: Mile North Hotel courtesy Groupon; all other photos courtesy Buns in My Oven
BY: Karly C.
Karly traveled to the Dominican Republic and Chicago as part of the Getaways World Tour.