Treat Yourself to an Adventure Day
BY: Jewel Hazelton |
Jan 16, 2014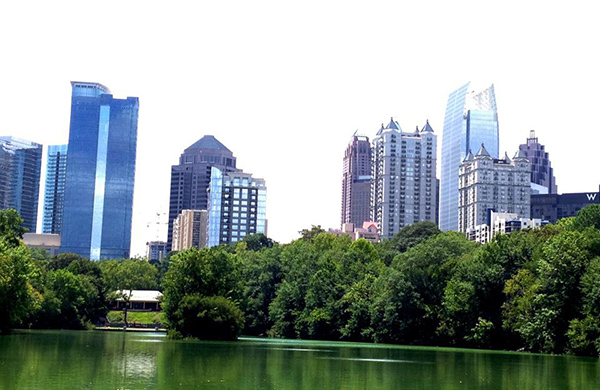 It's time to break away from your normal weekend schedule and explore all that the city has to offer.  Time for an adventure in your own city! Atlanta has several places to explore that won't break the bank
(To save even more, check out all of our things to do deals)
.
Piedmont Park
An adventure day doesn't have to be filled with skydiving or bungee jumping. One of the cities oldest outdoor parks is the perfect place for an in town adventure. During the daytime the park is filled with people running and walking along the surrounding trails. You will also find activities like intramural sports and roller skating going on throughout the park.
Skyview Ferris Wheel
Skyview Ferris Wheel is Atlanta's newest attraction located in Centennial Olympic Park. Riders can view the entire downtown skyline from the top at 20 stories high. Each Gondala can hold up to six people and has central air conditioning, keeping passengers cool during those hot summer months in Georgia.
Atlanta MotorSpeedWay Driving School
Head 30 miles south of the city to the Atlanta Motor Speedway. Want to be a Nascar driver for the day? The Atlanta Motor Speedway offers several different driving experiences for speed enthusiasts to test out their driving skills on the track.
ZipLining
Head north to Rome, Georgia for an adventure in the air at
Daredevil Ziplines
. Daredevil Ziplines offers zip lining and obstacle courses. Adrenaline junkies can get their adventure thrill sailing through the air on a zipline at a speed up to 40mph at 600 ft high.
SkyDive Atlanta
Skydiving is the ultimate thrilling seeking adventure. Take a chance to soar like bird with the diving experts from Skydive Atlanta. Skydive Atlanta is one of the cities popular and most trusted companies for Skydiving. You will be paired up with a Skydiving instructor as you jump out of an airplane from 14,000 feet.
BY: Jewel Hazelton
Jewel Hazelton is the founder of Eat.Drink.Shop.Love, a lifestyle blog about her love of food, fashion, interiors, travel, entertaining and things to do around Atlanta. Jewel spends her free time trying new recipes, exploring Atlanta's dining scene, traveling to exciting destinations, and discovering all that her hometown has to offer.