Swim Next to Ancient Mayan Ruins in Tulum, Mexico
BY: MOLLY METZIG | 11.4.2014 |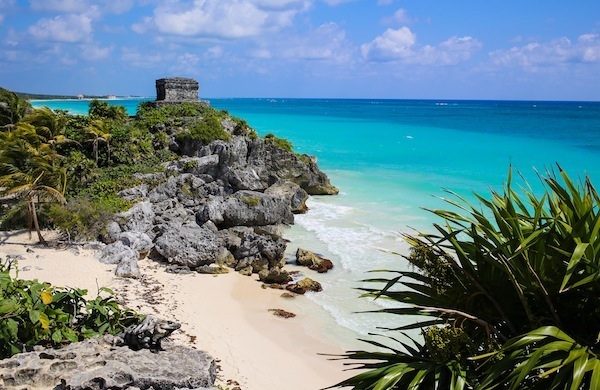 Tulum, Mexico, has a few things in common with its northerly neighbors, Cancún and Playa del Carmen: warm weather, white-sand beaches, and tons of spots for snorkeling. But you won't find neon lights and thumping nightclubs here. Instead, there's something much rarer: ancient Mayan ruins. The main structure, a massive stone fort known as El Castillo, sits on a cliff looking out on the Caribbean Sea. It's surrounded by palm trees and inhabited by iguanas, and just below the cliff—accessible by a sturdy staircase—is one of Mexico's most exquisite beaches.
Why it's worth the trip: The juxtaposition of haunting ruins and a gorgeous beach is unforgettable. These are the only Mayan ruins situated on the Caribbean Sea, so you won't see this anywhere else.
Where to stay: The Tulum ruins are an easy day trip from Cancún or Playa del Carmen; there are also some hotels in Tulum.
How to get here: Fly into Cancún International Airport. From there, you can rent a car (the drive to Tulum takes about two hours) or take a bus to Playa del Carmen, where you can then catch a bus to Tulum.
Best time to go: October and November—after hurricane season and before tourists really start pouring in.
What to bring: In addition to a camera, bring a swimsuit and a towel. Many tourists come unprepared, not knowing that the beach is perfectly suited for swimming. If you get there early in the morning, you could have the beach to yourself.
Photo: One of the guardians of Tulum by Lars Plougmann under CC BY-SA 2.0

Check off more activities on your Caribbean bucket list: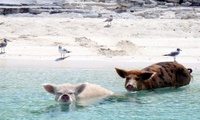 BY: Molly Metzig
Guide Staff Writer
Molly has been to nine countries, but loves traveling in the United States. Her favorite trip is the drive from San Diego to Eugene (Go Ducks!).