Two Ways to Wear Emerald Eye Shadows
BY: Sara Tremblay |
Oct 18, 2013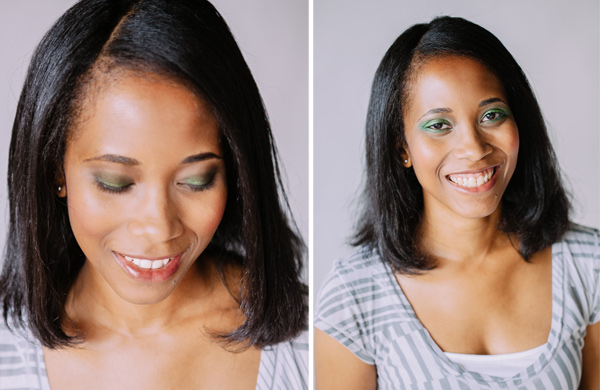 Every December, when Pantone announces its Color of the Year, fashionistas go wild. They leave no physical or virtual shelf unturned as they hunt for clothes and makeup that sparkle with the in-demand hue—and for 2013, that hue was emerald.
Since receiving its new title, the jewel tone has been ubiquitous, tinting scarves and sundresses everywhere as well as the smoky, smoldering eye makeup on models for Jason Wu's Fall 2013 collection. Makeup artist
Jen Brown
likewise hones in on the eyes as she harnesses the glamour of emerald. Here, she creates two looks—one natural, one dramatic—that highlight the fall 2013 trend. FOR A NATURAL LOOK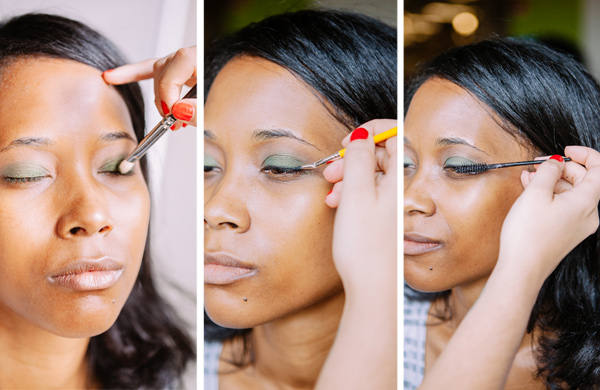 "Jewel tones look great on nearly every skin tone," says Jen as she swipes a deep emerald shadow across our model RaShawn's eyelids. She makes sure to buff out the color at the edges but draws further attention to the eyes by applying a thin line of black gel liner to each lid. Jen then applies a highlighter to RaShawn's brow bones. Finally, she lightly colors her bottom lash lines with the same dark emerald shadow she used on the lids, lending the eyes "a little extra pop." FOR A DRAMATIC LOOK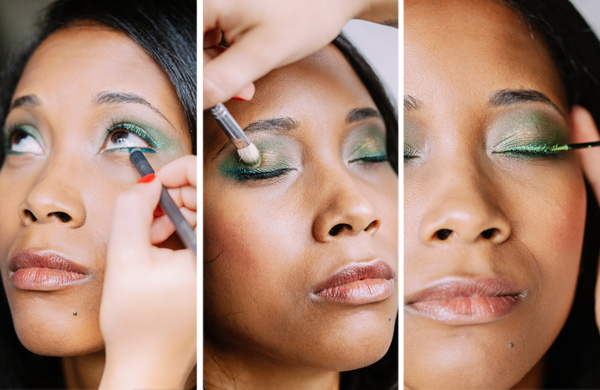 "Emerald is such a bold color, and when paired with lime green, it's explosive," Jen says. She begins the dramatic look with deep emerald smoky eyes, mixing a range of light and dark emerald shadows. Jen then incorporates lime green by topping the smoky eyes with a cat-eye liner (another Fall 2013 trend). For this step, she uses
NYX Cosmetics Studio Liquid Liner in Extreme Green
, a highly pigmented formula that's more fashion forward than over the top.
To complement this trend with another, see a past tutorial on 1970s-inspired hair.
Photo: © Stephanie Bassos, Groupon