Unconventional Beauty: Placenta Facials
BY: Sara Tremblay |
May 30, 2013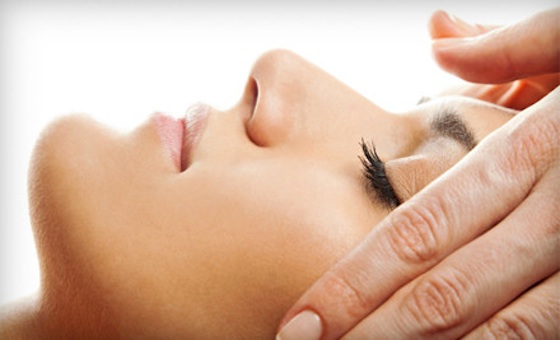 It turns out that lying back while someone smothers your face with human placenta isn't just a popular satanic ritual—it's also a trendy beauty treatment. In recent years, the placenta's antioxidant-rich structure has made it a sought-after ingredient in the kind of high-end skin products some aestheticians charge hundreds to administer.
Savon Spa's
Slava Dovenka is one such aesthetician. As Dovenka explains, there's a certain logic to basing skincare products on a substance whose primary purpose is to transmit nutrients. "[Placentas] have a lot of amino acids, proteins, vitamins, nucleic acids, minerals, and … human growth factors," she says. "This helps the skin become strong and healthy. It boosts the [skin's] metabolism [by working at] the cellular level." To improve the treatment's effectiveness, Dovenka uses an ultrasonic device that pushes the products deep into the epidermis. Dovenka says that by combining these products with this technology, clients will see a noticeable brightening of the skin post-treatment. "The results are really nice, especially if someone has really dry, dull skin. Smokers really benefit," she says. Dovenka concedes the treatment sounds icky, particularly because her version uses skincare products made from human placentas—not the sheep ones preferred by European aestheticians. "People come in and get scared when they hear [the placenta] is from a human," Slava says. But she argues there's no logical reason to object to the service. Not only is the placenta considered a source of health in many cultures—it's a common ingredient in some forms of traditional Chinese medicine—but obtaining it is humane and harmless. "Nothing happens to the baby. [Doctors] take the placenta after the baby is delivered and store it in a fridge." JBP, a large manufacturing company in Japan, then collects the organs to create its
GHC skincare line
. The line includes vials of placenta extract and the placenta-infused lotions Savon Spa uses, which are essentially indistinguishable in terms of scent and texture from any other lotion you might encounter during an average skincare service. The placenta facial isn't the most requested service at Savon, but that may have as much to do with the $200 price tag as anything else. Dovenka recommends saving the treatment for "a special occasion." In other words, she agrees with Mother Nature: placentas should be reserved for birthdays.
BY: Sara Tremblay
Guide Staff Writer
Sara is a filmmaker by trade, copywriter by choice, and forever in love with British television.