Unconventional Beauty: Vintage Bourbon Massage
BY: SARA TREMBLAY | 8.2.2013 |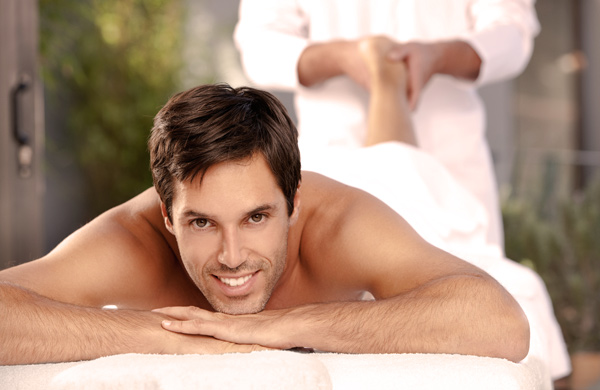 Whiskey has a long history of making people more relaxed, but usually you have to consume it for it to work. Not so at the Four Seasons Hotel Chicago, home to the Vintage Bourbon massage ($160 for 55 minutes; $210 for 80 minutes). The treatment is a nod to Allium, the hotel's restaurant, which serves its own signature bourbon. But it's also a tribute to a certain class of spa-goer, the kind who would rather wind down with a nice glass of brown liquor than with chai tea and scones. If Ron Swanson were to get a massage, this would be it.
The service begins with a back scrub with FarmHouse Fresh's Bourbon Bubbler Body Scrub, a vegan balm infused with Kentucky bourbon extract. The scrub skips the oppressively flowery fragrance possessed by others of its ilk, but it won't leave you smelling like a liquor cabinet either—gingersnap and pecan are the primary scents. When massaged in, its fine granules of brown sugar exfoliate dead skin cells. For its part, the bourbon extract kills bacteria without drying out the skin—a plus for those suffering from back acne and clogged pores.
The next part of the treatment, the full-body massage, doesn't incorporate bourbon directly, though clients might feel like they're a few belts deep after hot stones send them drifting into a dreamy state. The massage uses Epicuren 50/50 cream, which is a blend of lotion and essential oils such as kukui nuts. Like the body scrub, this hydrating cream smoothes the skin, all while massage strokes release tension and relieve aches. Still, the best part doesn't come until after the massage.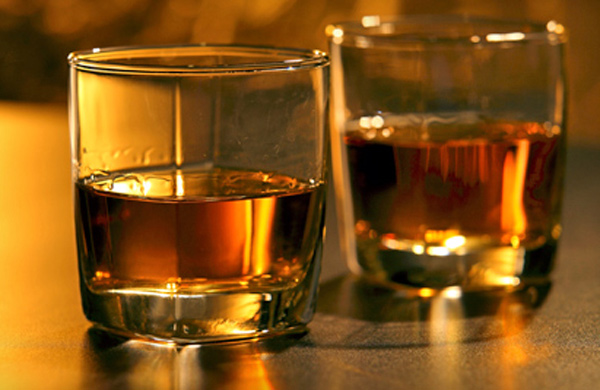 That's when clients head to the spa's relaxation lounge to lie back and sip a glass of single-barrel whiskey delivered straight from Allium. The whiskey, officially a bourbon but with some characteristics of a rye, is specifically crafted for the restaurant by Few Spirits in Evanston, Illinois. Coming after the massage has created a deep state of calm, it goes down smooth. Clients can also enjoy complimentary nuts and berries in the intimate eight-person lounge or head to the hot tub for a soak (drinks not allowed, unfortunately).
If all that isn't enough, guests can add on a men's Bourbon Retreat service, which includes a warm bourbon soak for the hands and feet, plus another glass of Allium's signature bourbon.
If the idea of basing multiple spa treatments around bourbon sounds odd, consider that whiskey, like vodka and wine, is a natural astringent, meaning it's good at removing oil and protecting the skin. Also consider: it tastes a lot better than a big glass of mashed-up aloe vera.
BY: Sara Tremblay
Guide Staff Writer
Sara is a filmmaker by trade, copywriter by choice, and forever in love with British television.