The Five Most Unique Bars and Nightlife Trends Around the World
BY: Michelle Schuman |
May 1, 2015
Let's pretend you're traveling abroad. It's getting dark outside. You're thinking about where to go out. What's your first idea? For many, it's "going to a nightclub." Not a bad idea—it is night, after all, and you pretty much know what to expect.

But if you're halfway around the world, why not switch up the routine? If you're looking for a little more local flavor with your beer while traveling, here are some late-night and early-morning happenings you may not want to miss.
Drink in an Abandoned Building in Budapest, Hungary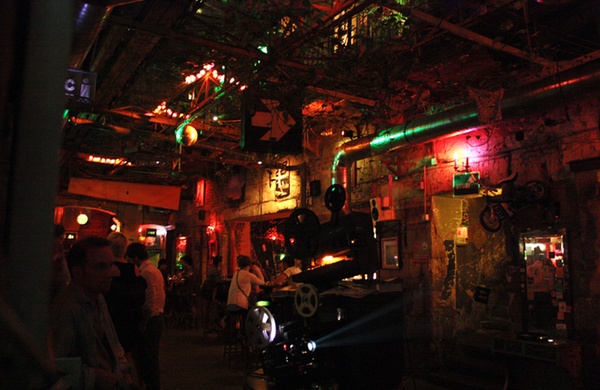 In Budapest, not all abandoned buildings are what they seem. Pass by one with boarded-up windows and you may hear music and jovial conversation coming through. If you do, there's a good chance you've stumbled upon one of the city's most unique bars: the ruin pub.

Initially part of an organic, grassroots movement, the ruin pub has sprouted into a nightlife trend. The city is home to dozens of these eclectic watering holes, and though each has its own flavor, they have a few common hallmarks. Decor is often made up of thrift-store finds. Many are adjacent to an outdoor lot with a makeshift beer garden. Live music and DJs help liven up the dancefloor.

Ruin pubs often have cheap beer and food, which helps attract a cosmopolitan crowd—you'll find locals and tourists of all ages mingling with the bohemians, sharing drinks and swapping stories.
Start a Street Party in Rio de Janeiro, Brazil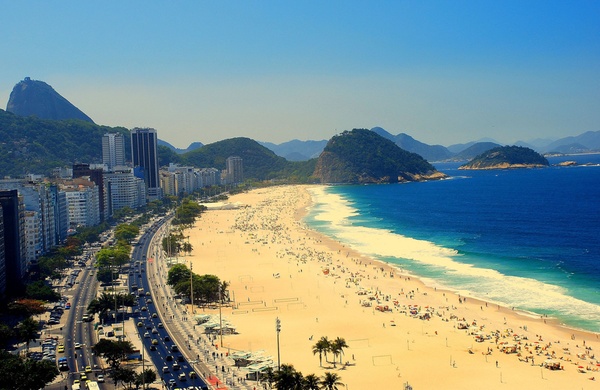 In Rio, a street party called a "point" (pronounced poin-chee in Portuguese) can pop up almost anywhere, at any time. Here's how: some locals run into a few friends in a popular nightlife district. They all head to a street vendor for some food and beers. A few more friends stop to chat, then a few more. A crowd forms, attracting more street vendors. Before you know it, you're in the middle of a full-blown block party.

Despite their spontaneous nature, these points tend to happen often in the same neighborhoods, so there's a good chance you can experience one while vacationing here. Stick to the streets around Rua da Lapa and Rua Joaquim Silva, which regularly find their streets as hopping as the clubs, samba joints, and bars that line them.
Get to Know Your Chef at a Puerta Cerrada in Buenos Aires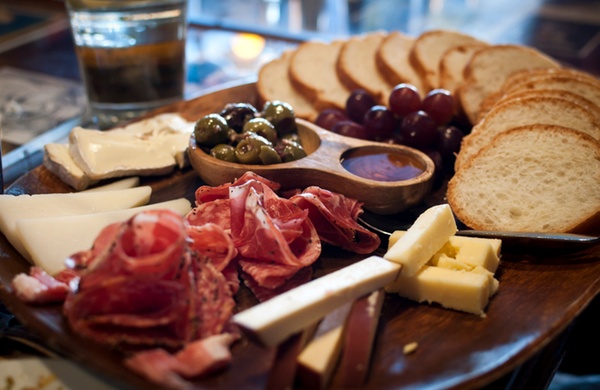 When you're dining out, it's rare to see the chef. It's rarer, though not unheard of, to have him or her carefully explain each course on the menu to you. In puertas cerradas, a popular Buenos Aires tradition, the chef does just that. Even better, the restaurant is right inside the chef's home.

Anywhere from 10 to 30 people will be in attendance at the puerta cerrada. As you sample your host's cuisine du jour, you'll meet people from all over the world, including locals, expats, and fellow travelers.

Puertas cerradas are very popular and fill up fast, so advance reservations are necessary.
Swim in a Floating Pool in Berlin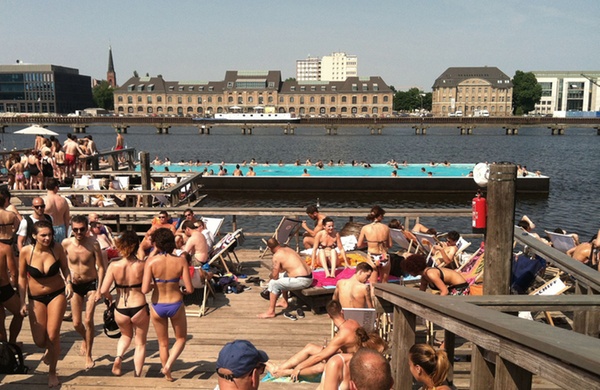 Berlin's River Spree is too polluted to safely swim in. But swimming isn't impossible thanks to Badeschiff, a floating, open-air pool moored to the shore.

What began as an art installation has become a German institution. During the day, people pack into the massive pool—crafted from a converted barge—and sun themselves on the man-made beach on the shore. After sunset, the area transforms into a popular nightlife spot. The pool lights up, and night owls flock in for parties, concerts, and open-air film screenings. If you forget to pack refreshments, you won't have to go far for sustenance: there's an onsite bar and a cafe that churns out sausages, steaks, and other traditional German food.

Whether you're there for the pool, the company, or the concerts, you'll be treated to an impressive view as you wade through the shimmering waters. From here, you can see the Oberbaum Bridge, the Fernsehturm TV tower, and the Molecule Man sculpture.
Rave at Sun-Up in London, New York, Sydney, Tokyo, and More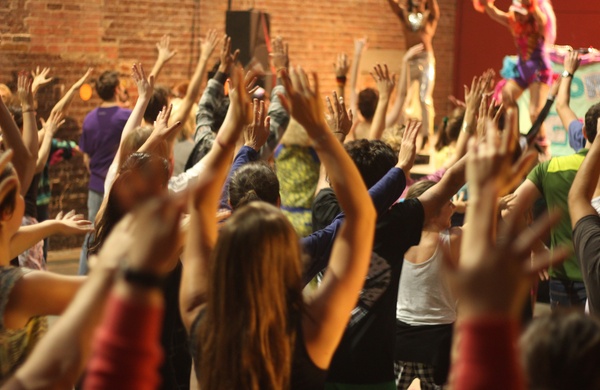 Big party cities such as Ibiza and Madrid are known for dancing until sunrise and beyond. Morning Glory, known as an "early-morning rave," puts a new spin on that concept: the dance party starts at 6:30 a.m., and you must show up sober.

Morning Glory was designed as an alternative to drinking coffee and reading the morning headlines. In addition to waking yourself up, the goal is to shake your way to a more energized, relaxed, and free mindframe.

These anything-goes daily events attract people (and alter-egos) from all walks of life. You're as likely to see someone wearing stilts and glitter makeup as you are a business suit. To help get people into the groove, some raves have vendors offering superfood smoothies or free massages.

They also last for four hours, so no matter what your schedule looks like, you'll likely be able to fit in a song or two—even if you were up dancing all night.

Photos: Szimpla Kert by Daniel Edwins under CC BY-SA 2.0; Copacabana Beach, Rio by miguelangelpulidoj under CC BY-SA 2.0; Dinner at Buenos Aires by vxla under CC BY 2.0; Badeschiff by Alexandra Barao under CC BY 2.0; Morning Glory by villunderlondon under CC BY-ND 2.0
BY: Michelle Schuman
Michelle is a freelance fashion designer and dancer from Detroit. She has traveled the US extensively (and loves it!), but her biggest goal is to travel abroad.