Urban Adventure Quest
BY: Heidi Gollub |
Aug 7, 2013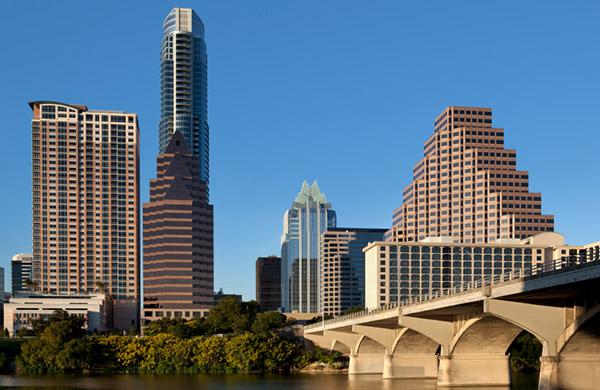 On a recent visit to the in Orlando, my three boys joined forces to play an interactive secret agent game.  Communicating by cell phone with Agent P – the secret identity of Perry the Platypus from the Disney show
Phineas and Ferb
- they set off on a mission to thwart the evil plots of Dr. Doofenshmirtz.  Racing around Epcot's World Showcase, tracking down leads and solving clues, my little super spies succeeded in saving the world.  Not bad for a half hour adventure. Back home in Austin, I stumbled upon a similar mobile, interactive scavenger hunt, and knew we had to give it a try. Billed as part game, part city tour, Urban Adventure Quest invites locals and tourists alike to explore downtown Austin, while following clues and solving puzzles.  There is no Dr. Doofenshmirtz, but there are teams, tricky challenges, points, and a race to the finish! All you need for this fun family outing – after paying online to participate - is an internet capable smart phone or tablet.  At the starting point, you log in to the Urban Adventure Quest website and receive the first of 18 challenges.  Each directive sends you in search of a new destination - finding it is part of the challenge - and requires your team to solve a complex puzzle.  By the completion of your quest, you will have traveled two miles and seen a good deal of the city. You will also have learned several fun facts about the history of Austin.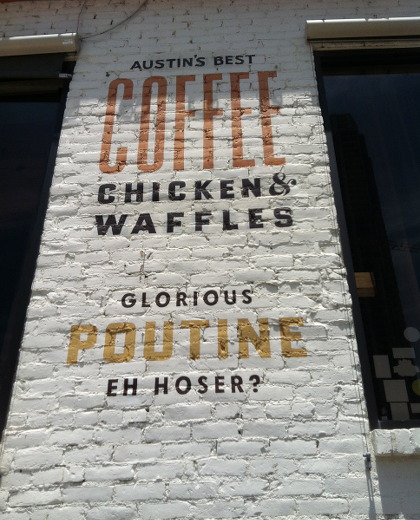 Urban Adventure Quest is recommended for ages seven to 70.  The most enthusiastic and helpful member of our team was my 11-year-old son.  Having recently completed the
39 Clues
series, he was well versed in decoding with ciphers and unraveling word puzzles.  He mentioned that our downtown quest was similar to the fast-paced books, but "without people trying to kill you."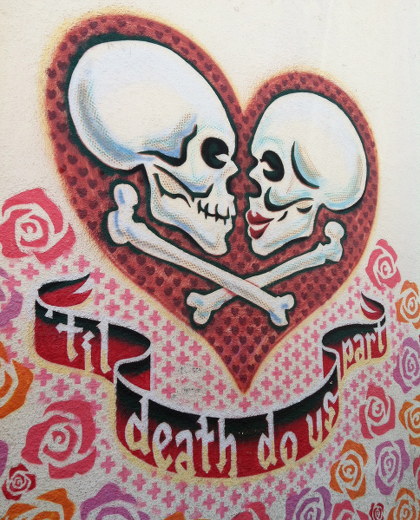 That's not to say there isn't an adrenaline factor. If you are a competitive sort, you will feel pressure to score big points in little time, ensuring that you rank high on the online Leader Board.  There are hints available throughout the Quest, but they will cost you five points a pop.  Bonus questions are also provided, offering the chance to gain 15 points per correct answer. My son got so into racking up points that when we were ready to head home he exclaimed, "Our car wasn't towed! 15 points!"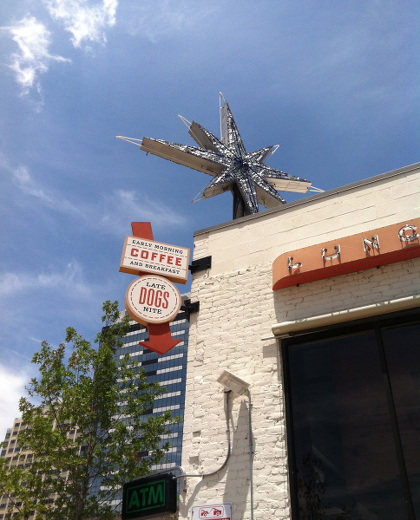 Urban Adventure Quest is a nice motivator to get out of the house and take a turn as a tourist in your own city.  Even as frequent visitors to the Capitol, my family discovered statues, mosaics, a memorial, and historical markers that we had never noticed before.  If you can tamp down on your competitive spirit, you may even opt to extend your downtown exploration, with a little mid-Quest dining and local shop browsing. But, that's not the way to dominate the Leader Board!
BY: Heidi Gollub
FreeFunInAustin.com was voted Best Hyperlocal Blog in the 2010 Austin Blogger Awards, was a Critics Pick in The Austin Chronicle's 2011 Best of Austin, was honored at The Statesman Social Media Awards in 2012, and has won Best Website in the Austin Family magazine awards for the past two years. Heidi Gollub started Free Fun in Austin in 2010 as a way to get out of doing housework.  Her theory was that running her five kids all over town on adventures for material to write about was a pretty awesome excuse for not doing dishes.  This worked swimmingly as her husband bought into her "I'm too busy being a good mother to bother with dusting" schtick and people not even related to her began visiting the website. Heidi's work on the website even led to other fun gigs, like writing for magazines and working as a True Local expert for the Austin Convention and Visitors Bureau.  All things considered, her kids don't really need clean clothes, do they?