Beekeeping Tips from Krista Conner
BY: Leslie Seaton |
Aug 8, 2014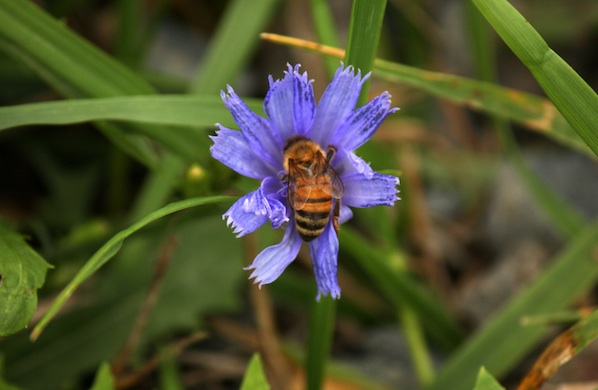 Beekeeping, with its veiled protective gear and plumes of smoke, can seem a bit intimidating to the outsider. To help demystify the art, we spoke to Krista Conner, the president of
Puget Sound Beekeepers Association
(PSBA) and owner of beekeeping consulting business
Seattle Bee Works
. Below, she offers up some tips and advice to help get the novice beekeeper off to a good start.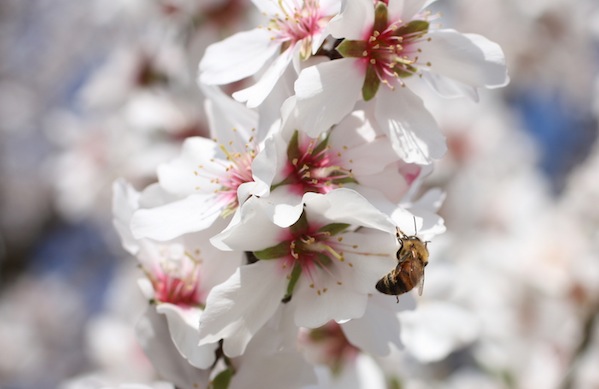 Know the time and cost involved
While beekeeping can be relatively lower commitment compared to other urban farming activities—say keeping chickens or goats—it still will require a considerable investment of time and money. Krista recommends at least two hives to start (most Seattle lots are zoned for up to four) and estimates the cost at about $500 for the equipment, hives, and bees. As for the time commitment, each hive will require about 20 minutes for inspection, performed every one to three weeks, depending on the time of year. "[Beekeeping] kicks up late March in the Seattle climate and shuts down in the October timeframe," said Krista, noting that beekeepers start checking hives in March to early April about every three weeks. During early summer, it will move to every week, then taper down to every two weeks as the season progresses.
Volunteer
Krista recommends that newbies find a mentor and spend some time with their hives to get a sense if the activity is truly for them. Don't know any beekeepers yet? The PSBA has an apiary at the
Washington Park Arboretum
(2300 Arboretum Dr. E), where volunteers can sign up for a work party and get some hands-on experience. Another benefit of having a mentor? A backup beekeeper who can check your hives if you plan to go on summer vacation.
Get to know your neighborhood
"Think beyond your yard when keeping bees," Krista said. If beekeeping is already popular with your neighbors or the area doesn't have enough pollen-producing flowers, your hives might not have enough resources to survive. Bees will fly about 1–2 miles to forage, so take an inventory of the flora within that radius to make sure your hives can thrive. Another tip: look up. Flowering trees like linden and maple are also good signs that your neighborhood will support your bees.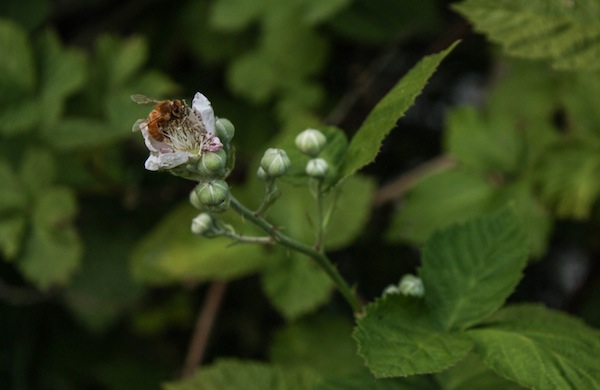 Learn to love the Himalayan blackberry
Seattleites already live with some level of ambivalence for this plant. On the one hand, it's invasive, thorny, and unstoppable, choking out native plants and taking over green spaces. On the other, it produces a pretty tasty berry that's free for the foraging. But for beekeepers, there's another entry in the pro column: the plant's abundance sustains much of the honeybee population. If you have a corner of your yard that's succumbed to this invader, consider leaving it in place for the benefit of the bees.
Be safe
With proper precautions, beekeeping is generally safe. Krista said she's been stung fewer than 10 times in about as many years of beekeeping. Hive placement can be critical: you'll want to make sure the bees' flight path doesn't head toward other areas of the yard used for recreation (or straight toward your neighbor's deck.)
Be patient
"For the first-year hive, [new beekeepers] shouldn't plan to get honey," Krista said. The bees will need about 60 pounds of honey stored up to winter successfully, and their first year in the hive might only produce enough for their own survival. But with patience and a pollinator-friendly neighborhood, beekeepers can ideally begin harvesting in year two. Krista's most productive hives (those near a green belt) yield her 30–40 pounds of honey a year.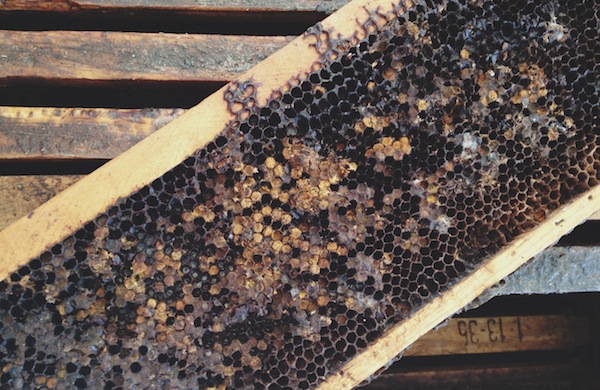 Learn more
In addition to working with a mentor or at PSBA apiary work parties, there are several ways to learn more about urban beekeeping. The PSBA generally offers a beekeeping series in the spring, and
Seattle Tilth
offers a variety of beekeeping classes throughout the year. Corky Luster of the
Ballard Bee Company
(producer of the popular local honey by the same name) periodically teaches classes at
Swansons Nursery
(9701 15th Ave. NW); check
his site
for the schedule.