Vance Joy is the Next Aussie Sensation to Win Hearts Stateside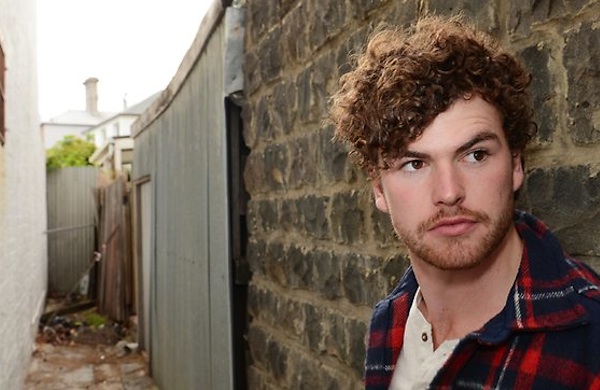 Oceania isn't messing around. Lorde and Gotye have already conquered American airwaves, and Vance Joy—who strums a mean ukulele—is poised to be next.
It's a wonder Vance Joy's ukulele hasn't dissolved into dust. He strums it so hard on "Riptide," a rollicking folk-pop ditty that dominated Australian radio last year, that you can practically hear the strings wincing in pain. Joy's sheer intensity is what separates him from his contemporaries in the blossoming earth-pop movement, popularized by the likes of Mumford & Sons and recent Grammy winners Imagine Dragons. Well, that and genuinely provocative lyrics that reference Michelle Pfeiffer. Joy, who gets his stage name from the Peter Carey novel
Bliss
, is one of several musicians from Oceania who've recently made their mark on the American music landscape. New Zealand–based chanteuse Lorde is the foremost example, but the Belgian-Australian multi-instrumentalist Gotye also raised plenty of eyebrows last year. Unlike them, Joy's not playing stadiums just yet. Rather, he's making the rounds at the same venues as his electro-minded contemporaries Chet Faker and Flume, two other Aussies busy getting their sound out in the States. One such venue is the Riviera, where Joy will open for indie-rockers Young the Giant on Saturday, March 22. If it's anything like his show at Lincoln Hall last year, he'll have no trouble commanding the cavernous stage all by his lonesome, furiously strumming away on that poor uke. If you see him afterward, don't be afraid to strike up a conversation. After a pleasant chat, he offered to send a friend of mine the ukulele tuning and chords for "Riptide." Sure, he never did it, but she said he really seemed like he meant it. That counts for something, right?
(Saturday, March 22, at 8 p.m. $28; buy tickets here)
Watch the video for "Riptide" from Joy's 2013 EP,
God Loves You When You're Dancing.
Photo: Andy Drewitt