Veggie Galaxy's Food Tastes Like Home—But Better
BY: Amanda Maguire |
Sep 8, 2014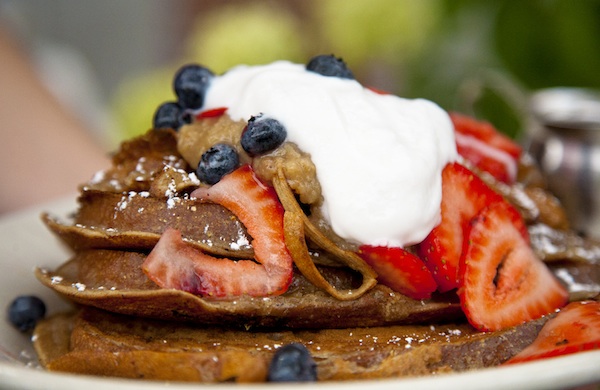 This article is part of Amanda Maguire's Vegan Guide to Boston, which profiles Boston's best vegan products and businesses.
One of the biggest concerns in going vegan is the prospect of having to give up your favorite comfort foods: the baked macaroni and cheese, the burgers with all the toppings, the old-fashioned milk shakes too thick to drink with a straw. Fear not, because
Veggie Galaxy Diner & Vegan Bakery
(450 Massachusetts Ave., Cambridge) has you covered. Owned by Adam Penn, Veggie Galaxy serves up plant-based meals that will take you right back to your childhood. Well, assuming your childhood included delicious meals made from scratch, right down to the burger buns and ketchup. I paid a visit to Veggie Galaxy to chat with Penn about his epic diner food and what makes it so noteworthy.
GROUPON: What is Veggie Galaxy's best-selling menu item?
ADAM PENN: Our best-selling item since the beginning has been the Kendall Square Burger. [
Editor's note: It's a black-bean or mushroom-chickpea burger topped with beer-battered onion rings, roasted red pepper purée, roasted garlic mayo, and baby arugula.
]
G: Could you tell us a little about the inspiration behind this dish and whether you initially expected it to be so popular?
AP: As a vegetarian/vegan diner, we knew from the beginning that there would always be some tension regarding … healthy food versus traditional comfort food. The Kendall Burger, topped with giant deep-fried onion rings, was our nod to the comfort food side of things, and it quickly became clear that that's what most of our customers are looking for. We still try to provide some healthy options as well, but most of our customers come to us because we're first and foremost a diner.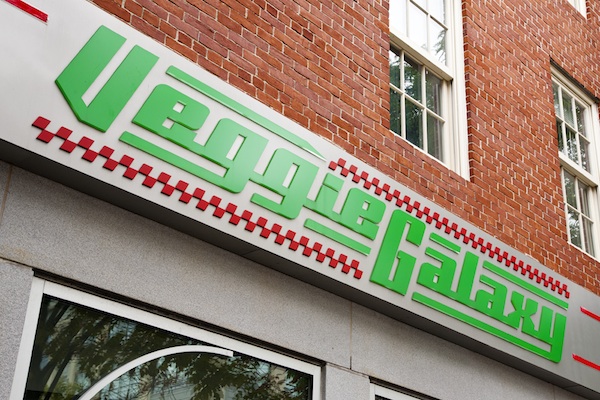 G: Are there any new menu additions you're particularly excited about? I noticed you offer Blue Plate Specials each week.
AP: Our most recent weekly Blue Plate Special is vegan chicken and waffles. It [was] a customer request a while back, and we finally got around to doing it. It's been more popular than we even imagined, so we extended it to a second week and are now planning to put it on our late-night menu. … We also recently added a Meatless Monday meatball sub, which is one of my personal favorites.
G: What makes Veggie Galaxy's food taste like home?
AP: Pretty much everything is prepared from scratch, including items that people at home would normally just buy from the grocery store, like our condiments, our seitan, and our burger buns. So, in our opinion, it's better than home.
G: Why did you opt to go plant-based with your menu and strictly vegan with your baked goods?
AP: The reasons for going vegetarian and vegan are pretty well known at this point, and it's not something we like to preach about. We're providing vegetarians and vegans the opportunity to enjoy classic diner foods without the meat. While we do have dairy and eggs on the menu, pretty much anything can be made vegan. We wanted to make sure vegans could enjoy our desserts, too, so we left the eggs and dairy out of those altogether.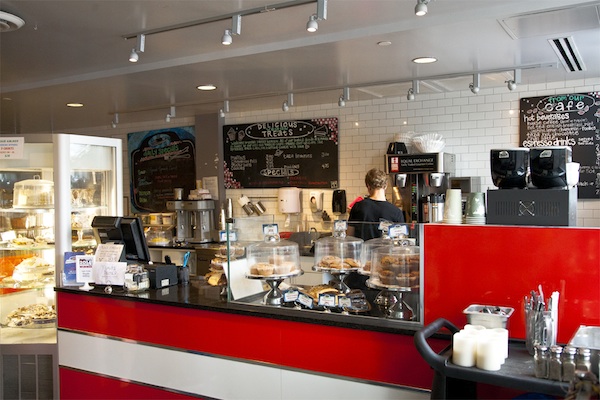 G: What has been your best moment as a business owner at Veggie Galaxy?
AP: I don't know if I can point to one best moment. When we have a full dining room of happy customers, I can look back on all the effort that has been put in to get to this point and feel content in knowing that we're doing exactly what we set out to do.
G: When you're not making french toast stuffed with vanilla-nut vegan cream cheese, grilled corned-beef seitan reubens, and lemon meringue pie (my personal favorite), what are you cooking at home?
AP: Neither my wife nor I are really cooks. When we do cook, we keep it simple—herbed roasted vegetables over couscous is a favorite. I'm personally a big fan of pasta, so pasta and veggie meatballs are a favorite of mine. Though I have to admit that at home, as opposed to at the restaurant, we just buy the meatballs from the store.
Still hungry? Check out Groupon's latest deals on vegetarian restaurants in Boston.
Photos: Aaron Scott