Want to Get on Daisyhead's Good Side? Demolish Their Furniture.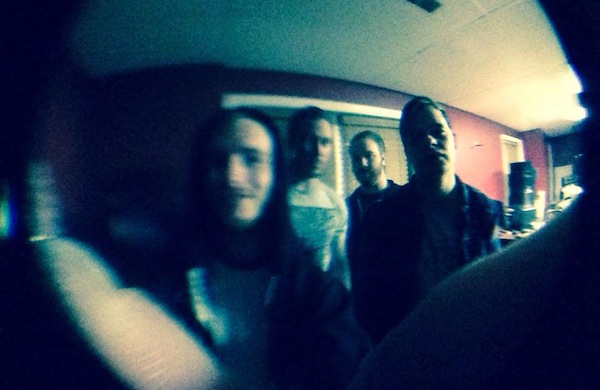 If Daisyhead held grudges, the world would be one visceral, chest-pounding split EP poorer. Fortunately, they're Nashville's most forgiving ragers.
When No Sleep Records called post-hardcore outfit Daisyhead and asked if they wanted to release a split EP with Baltimore's Have Mercy, vocalist Michael Roe had to laugh. The two bands had crossed paths once before, when a tour brought Have Mercy to Nashville and the band spent their day off destroying Roe's apartment. "Toward the end of the night…the Have Mercy guys (apparently per usual) were practicing wrestling moves and blasted through my couch, breaking the arm off it," Roe tells us. "You know in the movies when something really awkward happens and you hear a record scratch, then hundreds of people look at one person? Yeah, it was like that. Then I shrugged and said 'Oh well!' and we continued to rage." It makes sense that a vocalist known for his visceral, emotional delivery wouldn't waste any feelings by crying over spilled furniture. "[I] joke that our music coaxes your emotions to the front, then shoves them right back in your face," bassist Zach Chiarizzio says. "The subject matter of the songs is something that many people can identify with or understand, so it's all about that emotion."
Daisyhead's "Taste of Nashville" tour with Cove, Nest, and Chicago's own Rainmaker rolls into Beat Kitchen on Thursday, April 4, at 8:30 p.m. Tickets are $10 and can be purchased here.
Listen to the title track from the band's 2013 EP,
I Couldn't Face You
: