Ways To Beat The Summer Heat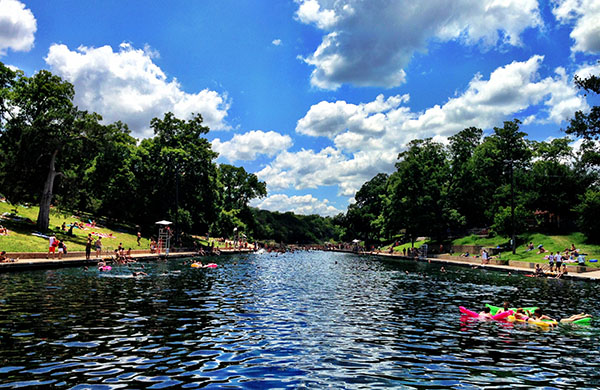 It is hot, hot and there are plenty of ways in Austin for you to try and beat the heat. Jumping into a pool of water is normally the go-to way to cool off but a snocone or concert under the shady trees at Shady Grove can also do the trick. Here are some of the best ways to stay cool.
Barton Springs Pool –
This spring fed pool remains a constant 68 degree which makes it a refreshing stop during the so called dog days of summer. It attracts all walks of life so don't be surprised if you see an occasional topless sunbather. A fun Barton Springs fact: Robert Redford learned to swim in this pool.
SnoBeach –
SnoBeach is the ultimate summer must in Austin. They have been making legendary SnoCones since the early 90's.  SnoBeach makes their own syrup with pure sugar (opposed to corn syrup) right here in East Austin. Their homemade concoction is a home run. The line can get long, so the best time to go is before 2:30 p.m. or after 7:00 p.m.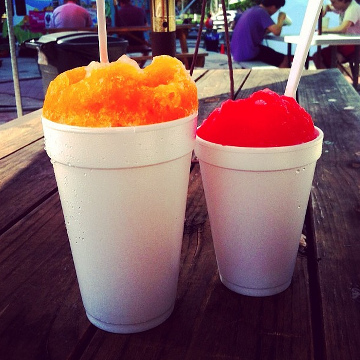 Hamilton Pool –
The serene surrounding of Hamilton Pool makes you feel as if you are in a postcard. The water spills over the limestone and creates a waterfall. Once in the park there is a shot ¼ mile hike from the parking area to the pool. The hike includes a series of rock steps descending into the canyon, that being said, choose footwear appropriately!  The pool does reach capacity so during the summer months a line a wait of up to two hours can happen during peak times.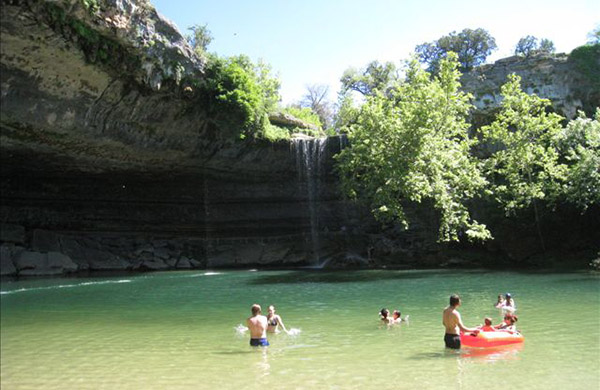 Deep Eddy Pool –  
Deep Eddy is the oldest swimming pool in Texas, it is as a historic landmark on the National Register of Historic Places. This swimming pool is located in the heart of Central Austin. Each summer they have a Splash Movie Night series where they bring out the big screen and play a movie at sundown.
Butler Park Splash Pad –
This hidden gem is easy to miss if you are not looking for it.  The splash pad is an area with nozzles that spray water from the ground basically creating a fountain but sans the pool of standing water. It will have you jumping around, splashing and enjoying your inner child.  A real treat is to come at night when the splash pad gives you a full on light show with downtown in the background. The lights, water, and downtown make for a magical experience. Don't forget to walk up to the top of the nearby hill for a panoramic view of downtown.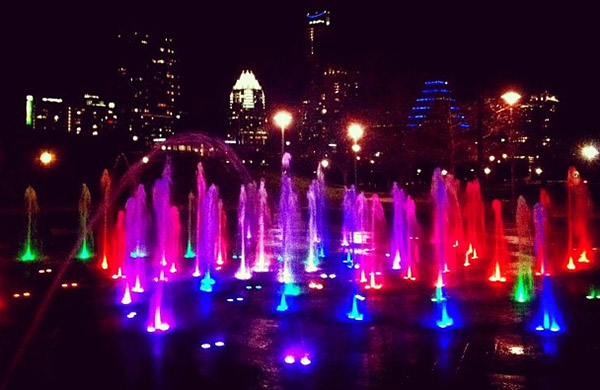 Unplugged At The Grove –
Unplugged at the Grove is among the longest running free music series in Austin. Every Thursday Shady Grove has a free concert under their large oak tree. They bring in a wide range of bands throughout the summer.  The drink specials, home style cooking Shady Grove offers and live music make it a summer must year after year.