Wear the Boot. Don't Let the Boot Wear You.
BY: Mae Rice |
Dec 26, 2013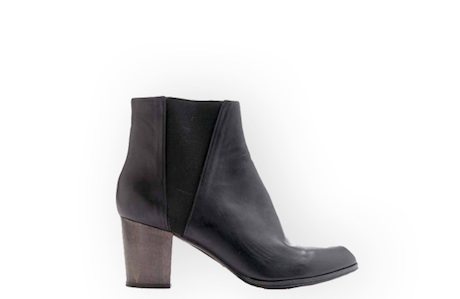 Experts at Akira, City Soles, and Asinamali pick their favorite boots and tell us how to rock them. 
Boots are a winter staple, but the sheer number of styles can make shopping for them  overwhelming. Do you want stiletto heels, chunky heels, or no heels at all? A thigh-high boot or a bootie? Is bootie spelled "bootie," "booty," or, in an unexpected turn of events, "bootii"? To answer these burning questions, we talked to shoe experts from three local shoe stores. They shared their boot recommendations, suggested matching outfits, and told us how shorter people can rock boots without looking stubby.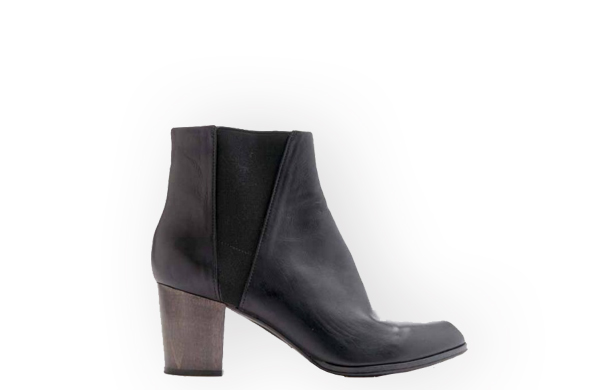 ANKLE BOOTS
Tip from:
Trevor Carreon, head sales associate at
City Soles
(2001 W. North Ave.)
His favorite ankle boot:
The Audrey
by Coclico ($415)
Why he loves it:
The shape speaks for itself—it's "hardcore rocker without any buckles or studs," he says. The boots are comfortable to walk in, too, with memory-foam insoles.
His tip for shorter people:
When you're wearing ankle boots, try not to break up the line of your leg too much. Wear them with skinny jeans, for example, or tights and short-shorts. Steer clear of anything (skirt hems, tall socks) that hits midcalf.
MIDRISE BOOTS
Tip from:
Hannah Friedman, assistant manager at
Asinamali
(1722 Sherman Ave., Evanston)
Her favorite midrise boot:
The midshaft
Frye Harness boot
($269.50)
What she loves about it:
"The leather ages beautifully, so the more you wear it, the better it looks."
What she loves about midrise boots in general:
"Ankle and tall boots both go in and out of style," she says. Midrise boots, on the other hand, are classic.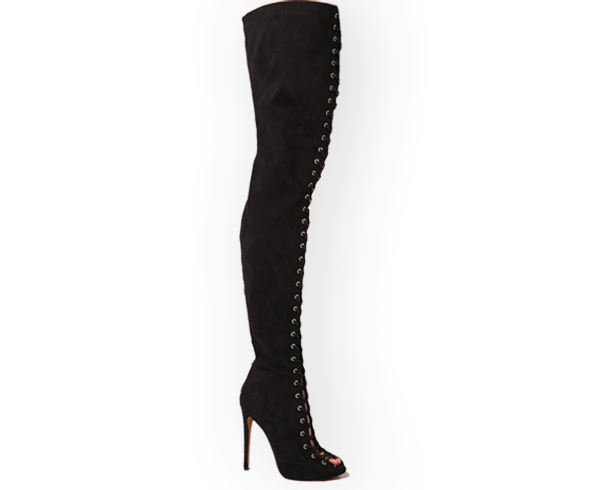 HIGH BOOTS (KNEE-HIGH AND HIGHER)
Tip from:
Yoly Rojas, store manager of
Akira
's Diversey location (643 W. Diversey Pkwy.)
Her favorite high boot:
Akira's
Zigi Piarry thigh-high boot
($229.90)
How high it is:
4.75-inch heel, 26-inch shaft
Why she loves it:
The thigh-high style lengthens the leg, and there's no platform in the toe of the boot, "which softens the strong vibe." The boot also accommodates legs of all shapes and sizes: "The lace-up, military style makes it easy to adjust," Yoly says.
Why she loves thigh-highs in general:
They're a stylish approach to "unforgivable Chicago winters." When going out, she recommends wearing them with leggings and an oversize sweater.
Her tip for shorter people:
Show some leg with your outfit. That way "it looks like you're wearing the boot [and] the boot's not wearing you."'
BY: Mae Rice
Guide Staff Writer
Mae Rice is a staff writer who writes about eyelash extensions, French food, what "business casual" even means, and other style and food topics.