Wedding Advice from Around the Groupon Water Cooler
BY: Favin the Maven |
Mar 17, 2014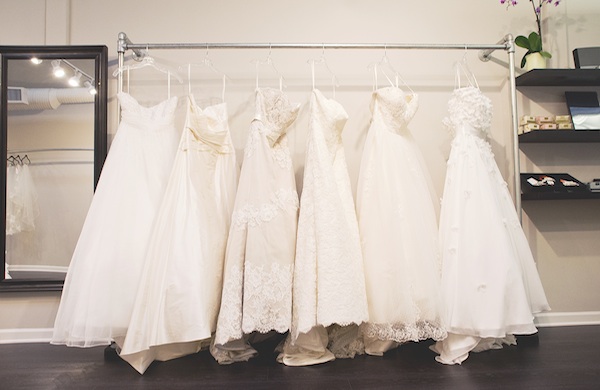 It seems like everyone at the office is getting married. I'm not planning a wedding, but that didn't stop me from asking my coworkers for their tips.
I love weddings, and I'm awed by all the decisions that go into planning one—I have a hard time just choosing a color for my mani! With wedding season upon us, I asked some of my engaged and newlywed coworkers to share their tips for making the planning process as effortless as possible.
THE ADVICE GIVERS
* Amy, communications liaison. She just married Sam, also a Groupon employee, last fall. They are adorable. * Amanda, editor. She's not married, but feels strangely attached to her fancy tea mug. More importantly, she helped her big sister plan her wedding last June. * Marc, photo editor. He's in the process of planning his wedding with his fiancée, Kim. * Cat, marketing manager. She and her fiancé are planning their wedding, too, all while adjusting to living in a new state.
ON FINDING INSPIRATION
Pinterest can be a great resource.
"My sister Courtney created a Pinboard and shared it with all her bridesmaids so we could gather inspiration for hair, makeup, flowers, etc. With everyone on a different schedule and in a different ZIP code, this was definitely a timesaver." – Amanda
It's also possible to OD on Pinterest.
"Pinterest is good for some things, but it will give you FOMO if you spend too much time on it. There are endless possibilities for how you can decorate/run your wedding; if you try to entertain them all you will lose your mind." – Amy
Experts can help you flesh out your vision.
"I knew nothing about flowers, and neither did Kim, so when we went to meet with florists, we told them as much. Each one showed us dozens of different types, and after the second meeting, we were looking forward to learning more and becoming very handson with designing bouquets, boutonnieres, and table settings. Now I know what waxflowers, dusty miller, and curly willow are!" – Marc
ON STAYING UNDER BUDGET
Think outside the box when you're dress shopping.
"Courtney did two smart things here: first she found her dress at a bridal salon that sells discounted sample dresses as well as consignment dresses. Also, saint that she is, she let her bridesmaids wear a black dress
of their choosing
. I actually wore a dress I already owned." – Amanda
Don't underestimate the Internet (or logistics professionals).
"Setting up an online RSVP (even Google forms could work) means saving money on postage. And if you don't have a full wedding planner, think about hiring a day-of coordinator. They can sign for deliveries, keep the ceremony moving, and hand out tips at the end of the night." – Amy
Not every tradition is mandatory.
"You don't have to have flowers. They are expensive and no one remembers them." – Amy
Consider skimping on the look and investing in the feeling.
"One of the best pieces of advice I read was that you'll remember how your wedding felt, not how it looked. A family-style meal at big tables was important to us, because of the feeling it would give our guests, but the pricey custom farm-wood tables? We're using regular tables with butcher paper instead. it may not look as Pinterest-worthy, but the feeling is still there." – Cat
ON AVOIDING STRESS ULCERS
Keep a to-do list so you know you're on top of everything.
"The
to-do checklist
on
The Knot
was the most exhaustive and customizable list I found. There are things on there that I still don't know if I needed to do. (Insure your wedding ring! Preserve your dress!)" – Amy
Work with the person you're engaged to.
"During this process, I've found it's stereotypical that the bride plans everything while the groom stays home and doesn't care. People are usually surprised when I show up as well. But the groom can help with planning too (and have a good time doing it)! A wedding is for two people—both of you should have input and the wedding should equally represent both of you." – Marc
Replace as many interviews as you can with online research and emails.
"Use online reviews to your advantage. We spent an exorbitant amount of time researching vendors online and emailing back and forth with various ones, but in the end, we only had to meet with one venue space, one photographer, one caterer, etc. The time we put into planning upfront definitely paid off when it came to trying to schedule actual meetings and coordinating times. Even better, we could do it in our pajamas." – Cat
Photo: Tim Burkhart, Groupon
BY: Favin the Maven
For me, both beauty and fashion need to be accessible and not intimidating. I love a great deal and a good DIY beauty treatment. I pride myself on trying new trends, being open minded and getting a great treatment without breaking the bank. In the name of beauty I will try anything once.