Weekend Agenda: December 20–22
BY: Tyler Clark |
Dec 19, 2013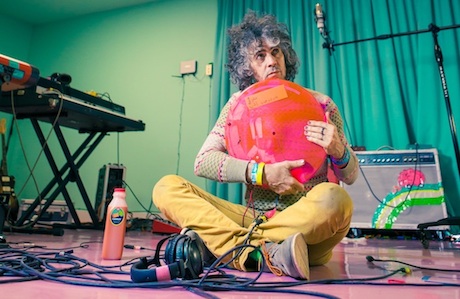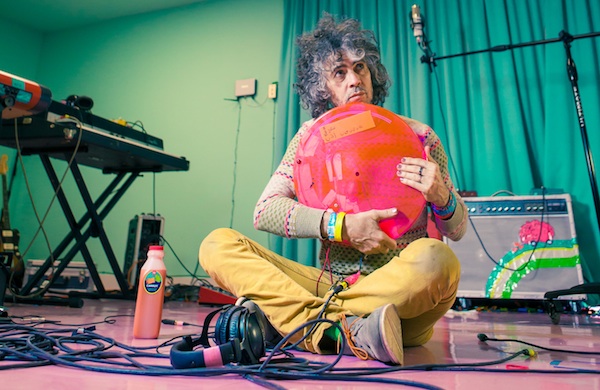 Wayne Coyne
Flaming Lips frontman brings his winter signing tour (and anatomically correct chocolate skulls) to Permanent Records
When it comes to Flaming Lips frontman Wayne Coyne, surprise comes in the form of understatement rather than ostentatiousness. After
showing off his intensely weird house
,
taking a bath on Google Street
, and
embracing life as an Instagram scofflaw
, Coyne is indeed going small. He's embarked on a brief signing tour of Midwestern record shops that makes a stop at
Permanent Records (1914 W. Chicago Ave.)
tonight. For anyone worried that the bizarro-rock legend might be going soft, never fear: in addition to selling new pressings of the Lips' early recordings, Coyne's also hawking life-size chocolate skulls containing gold coins redeemable for future concert tickets. Your move, Mr. Wonka.
(Friday, 8 p.m.; admission free)
"Inside Llewyn Davis"
The Coen brothers bring '60s Greenwich Village to life in this critically acclaimed film inspired by the life of Dave Van Ronk
The free-wheeling world of Greenwich Village folk hits the big screen this weekend with the Chicago debut of
Inside Llewyn Davis
. The latest opus from the Coen brothers follows its itinerant title character (played by Oscar Isaac in a breakout turn) during a single week in 1961, the year before Bob Dylan's debut album set the folk explosion in motion. Inspired in part by legendary Greenwich denizen
Dave Van Ronk
, the film is both a love letter to one of America's most vibrant music scenes and a rumination on the price of artistic integrity. So far, it's been a winning combination; critic A. O. Scott declared it
his top film of 2013
, and its three Golden Globe nominations portend a potentially lucrative awards season. Catch it before then at
Landmark Century Centre Cinema (2828 N. Clark St.)
in Lakeview.
(Rated R. $11.50; first show of the day, $9; buy tickets here)
Quimby's Winter Solstice with Paper Moon Pastry
Quirky Logan Square bookshop celebrates the year's shortest day with goodies from Paper Moon Pastry
Saturday is the shortest day of the year, which means that we've all got an airtight excuse to curl up with a good book and forget that anything exists past our darkened windows. Before the sun sets, skip the library and head over to
Quimby's Bookstore (1854 W. North Ave.)
in Wicker Park instead. In addition to picking up the latest zines, comics, and books from left-field publishing houses, you can also grab a special solstice-approved snack: from 1 p.m. to 5 p.m., Ana Katsenios of
Paper Moon Pastry
will be slinging fresh-baked cupcakes, gingerbread, and dulce de leche cookies.
(Saturday, 1 p.m. to 5 p.m.; admission free)
"El Stories: Holiday Train"
Hear real-life stories of Christmas El encounters performed by actors from Waltzing Mechanics
The holidays bring out a lifetime's worth of emotions and wistfulness, which means a single ride on public transit in December can expose you to enough material to power an entire creative writing MFA. Or, in this case, a beloved holiday storytelling series. Making its annual return to the
Greenhouse Theater Center (2257 N. Lincoln Ave.)
,
El Stories: Holiday Train
recreates real-life tells of El encounters derived from actual rider interviews. Actors from
Waltzing Mechanics
give voice to these stories, reminding everyone that—Ventra aside—the train is still one of the city's best places for people-watching. In addition to hearing the prepared tales, audience members are encouraged to share their own holiday El stories for possible inclusion in a future show.
(Saturday, 11 p.m.; $20; buy tickets here)
Bitter Betty Bazaar
Pop-up holiday market pairs artisans from Logan Square, West Town, and Ukrainian Village with spiked hot chocolate
Christmas is just on the other side of this weekend, which means that holiday market season is drawing to a close. Still, as long as Santa hasn't cleared the sleigh for takeoff, there's time to squeeze in a little artisan-friendly shopping. On Sunday afternoon,
Innertown Pub (1935 W. Thomas St.)
in Ukranian Village trades hangovers for handmade goods with the Bitter Betty Bazaar. Vendors including
PearTree Preserves
,
Tarnish
, and
Flux of Feathers
will help shoppers finish off Christmas lists with goods ranging from jewelry and jams to leather motorcycle jackets. To keep the chill (and visions of January credit-card bills) at bay, you can sip spiked hot chocolate and concoctions from the bloody-mary bar as you browse.
(Sunday, noon to 6 p.m.; admission free)
Photo by George Salisbury
BY: Tyler Clark
Tyler is a writer, storyteller, and musician from Chicago. His stories have appeared on stage at shows including Mortified, Story Club, and Lethal Poetry.