Weekend Agenda: January 24–26
BY: Tyler Clark |
Jan 24, 2014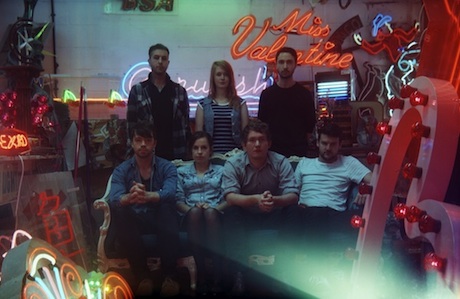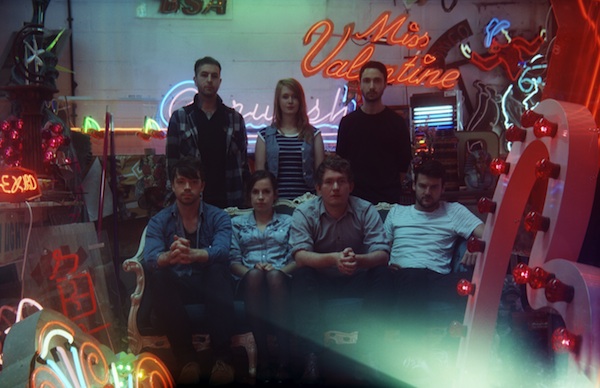 The return of Los Campesinos!, a world-premiere play by Rebecca Gilman, and the 109th annual Norge Ski Jump Tournament, all on this weekend's list of recommendations.
Los Campesinos!
Older, wiser Welsh septet ends its quick US tour with a Saturday-night stop at the Metro 
For Welsh septet Los Campesinos!, "maturity" is the buzzword that just won't go away. Since making their North American debut at Lollapalooza 2007 behind the youth-in-revolt classic
Sticking Fingers into Sockets
, singer Gareth David and his six bandmates have spent multiple LPs grasping for, with, and against the idea of growing up. The battle continues on their latest album,
No Blues
, but
as David recently told NPR
, the storminess that lingered over previous efforts has eased up a bit. That's not to say the band's trademark fatalist whimsy's gone, though: as the video for lead single
"Avocado, Baby"
proves, the band's songs still run hottest when they cut sober appraisals of emotion with a little lyrical cheek. David and company bring this newfound optimism back to Chicago on Saturday night, ending their speedy, four-city US swing with a set at the
Metro (3730 N. Clark Ave.)
.
(8 p.m., doors open at 7 p.m.; $21.50; buy tickets here)
"Luna Gale"
New play by Rebecca Gilman explores redemption and deceit in the world of social services
Although she lends her name to the title of this new play by acclaimed playwright Rebecca Gilman, Luna Gale exists less as a character and more as a possibility. Still an infant when she's removed from the custody of her well-meaning (but drug-addicted) young parents, Luna becomes the concern of Caroline, a world-weary social worker bowed under the weight of the system's inadequacies. What begins as a by-the-book case takes a turn when Luna's fiery evangelical grandmother enters the scene. Then, the play shifts into a keen, heartbreaking examination of religious faith, family secrets, and the high, hard cost of compassion.
Luna Gale
is currently at the beginning of its world-premiere run at the
Goodman Theatre (170 N. Dearborn St.)
.
(Friday and Saturday at 8 p.m., Sunday at 2 p.m.; the show runs through Sunday, February 23; $27+; buy tickets here)
Polar Adventure Days
Explore Northerly Island's wintry landscape at this discovery event sponsored by the Chicago Park District
The good news: this weekend, we'll have the warmest weather we'll have for the next 10 days. The bad news: the high is still only 32. Before you hunker down in anticipation of Polar Vortex II: The Foreversnow, head to
Northerly Island (1521 S. Linn White Dr.)
for Polar Adventure Days. Sponsored by the Chicago Park District, the latest edition of this monthly series features kid-friendly activities culled from frosty traditions from around the world. This month, learn to navigate the tundra with dogsledding demonstrations, come nose-to-beak with
Flint Creek Wildlife Rehabilitation
's birds of prey, or engage your artistic side at a craft station sponsored by the
Art Institute of Chicago
. The first 500 attendees can also warm up with a complimentary cup of chill-busting hot cocoa.
(Saturday, 10 a.m.–4 p.m.; admission is free; limited parking available for $3; cash only)
Norge Ski Club Ski-Jump Tournament
Members of the US Ski Team and junior athletes from around the world compete at this annual ski-jump competition
For 109 winters, alpine enthusiasts have converged at
Norge Ski Club (100 Ski Hill Rd., Fox River Grove)
to do battle in the polar elements. Their method of combat? The ski jump. This year is no different: on Saturday and Sunday, skiers from around the world will once again mount the 70-meter hill, take a conquering look at the surrounding landscape, and send themselves hurtling down the ramp below. These aren't just weekend warriors, either—competitors include members of the US Ski Team and junior athletes looking to qualify for the upcoming national championship. The spectacle hasn't changed all that much in the last century, and neither have the concessions. Guests can chow down on tried-and-true eats including brats, popcorn, and beer from the IPA experts at Lagunitas Brewing Company.
(Saturday and Sunday, noon to 4 p.m.; two-day buttons $10+; buy tickets here)
"The Modernist Landscape"
Painters Andrea Jensen and Letha Kelsey reexamine modernism's impact on landscape painting techniques
Modernism changed the way that we look at the world around us, but do those lessons still mean anything? That's the question posed by painters Andrea Jensen and Letha Kelsey in
The Modernist Landscape
, which opens this evening at
Gallery 19 (1967 W. Montrose Ave.)
in Ravenswood. Jensen and Kelsey reexamine the techniques made famous by 20th-century masters such as Kandinsky and Matisse, using vivid color and a blend of concrete and abstract figures to create works that recognize and subvert the earnest anxieties of modernism. Kelsey's work is particularly resonant, with cool blues and gentle slopes recreating the dream-like scenery of her 500-mile walk across Wisconsin. For more from Kelsey, check out
this video interview
from Gallery 19's blog.
(Opening reception Friday, 6:30 p.m.–10 p.m.; show runs through Friday, February 28; admission is free)
Photo by Jon Bergman
BY: Tyler Clark
Tyler is a writer, storyteller, and musician from Chicago. His stories have appeared on stage at shows including Mortified, Story Club, and Lethal Poetry.