Weekend Agenda: January 31–February 2
BY: Tyler Clark |
Jan 30, 2014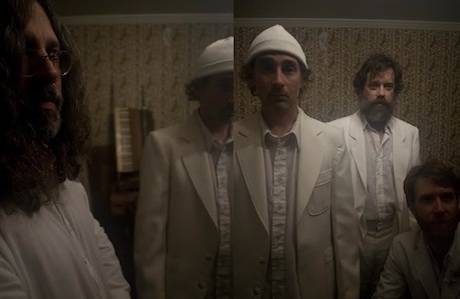 A Califone homecoming, Chinese New Year, and the home movies of the legendary Ralph Metcalfe, all on this weekend's list of recommendations.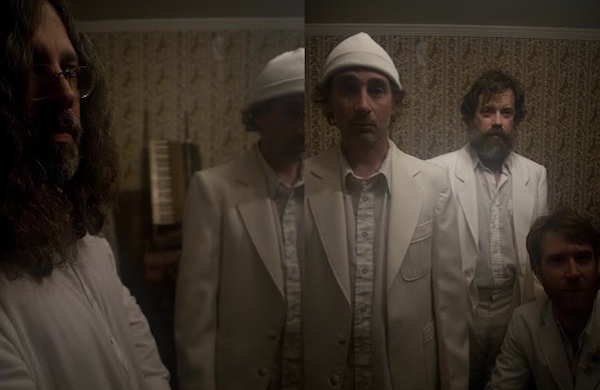 Califone
Chicago native Tim Rutili returns from the lonesome west for a homecoming show at Lincoln Hall
Califone frontman and Chicago native son Tim Rutili makes a long-awaited homecoming this Saturday night, heading to
Lincoln Hall (2424 N. Lincoln Ave.)
for a show in support of 2013's
Stitches
. Although it's a happy occasion, he's got a little explaining to do:
Stitches
is the first record in the band's mammoth 13-album catalogue to be recorded entirely outside of the Windy City. We can't get too mad, though—crafted beneath Arizona's desert sun and the teeming canyons of Los Angeles (Rutili's home since 2005), the album breathes an extra level of warmth into the band's already trail-weary sound. Before you head to the show, check out this newly embraced Southwestern sensibility in the
video for lead single "Movie Music Kills a Kiss."
(Saturday, 9 p.m.; $18; buy tickets here)
"Dada Gert"
The dancers of Striding Lion honor German cabaret legend Valeska Gert with this rowdy multimedia showcase
During the turbulent days of the Weimar Republic, cabaret artist Valeska Gert translated the upheaval into a career as one of the country's most challenging performance artists. Her surreal, visceral "dance satires" earned her acclaim in Germany's budding art film movement, but her career shuddered to a sudden, ugly halt: as a Jewish performer, she was exiled from the stage when the Nazis tightened their grip on the nation's culture. This weekend, the dancers of
Striding Lion
resurrect Gert's iconoclastic prepunk spirit with
Dada Gert
, a multimedia tribute show at Northwestern University's
Marjorie Ward Marshall Dance Center (10 Arts Circle Dr., Evanston)
. If the prospect of ruminating on art's role in rebellions (doomed or otherwise) sounds like your kind of thing, don't dally—of the troupe's four shows this weekend, three have already sold out.
(Saturday, 9 p.m.; $10+; buy tickets here)
Chinese New Year
Ring in the Year of the Horse with dragon-filled Chinese New Year celebrations at sites around the city
Horses, it's your time to shine. Chinese New Year begins today, bringing with it boisterous celebrations in all corners of the city. The festivities kick off this afternoon, when the
Chinese Fine Arts Society
will fill
Daley Plaza (50 W. Washington St.)
with traditional performance arts and music highlighted by an appearance from the fearsome but gentle lion dancers. The weekend features two
parades
, with revelers cavorting through the streets in both
Chinatown (Sunday, 1 p.m.)
and
Uptown's Argyle corridor (Saturday, 1 p.m.)
. Perhaps the biggest party unfolds at the
Chinese-American Museum (238 W. 23rd St.)
: on Saturday afternoon, guests welcome the Year of the Horse with a luck-summoning lion dance, explorations of holiday traditions, and treats including New Year's cake and sesame balls.
(Reservation required; call 312-949-1000 or email office@ccamuseum.org to RSVP)
Home Movie Day
Return to the South Side of the mid-20th century with the home movies of legendary Congressman Ralph Metcalfe
He sprinted to the medal stand with Jesse Owens at Nazi Germany's infamous 1936 Olympics, battled for freedom in World War II, and cofounded the Congressional Black Caucus. The late Rep. Ralph Metcalfe led a legendary life, but even legends have time to bust out the camcorder once in a while. In honor of
African American History Month
, historians at the
Chicago Public Library's Hall Branch (4801 S. Michigan Ave.)
in Bronzeville will present Home Movie Day, a screening of digitized 8mm and 16mm home movies from the
Metcalfe Collection
. Shot during Metcalfe's time as Third Ward alderman in the '50s and '60s, the footage gives viewers a rare glimpse at the future congressman's home life on the South Side. Apparently, this presentation is just the beginning—according to
his interview with the Chicago Sun-Times
, collection curator Ralph Metcalfe Jr. still has more than 1,300 photographic slides awaiting digitization.
(Saturday, 1 p.m.; admission is free)
"Chicago Artists Interpret Shakespeare in 2014"
Works from 47 Chicago artists celebrate Shakespeare's visual side on the eve of his 450th birthday
Although the Bard is best known for his contributions to the page and the stage, William Shakespeare still inspires artists across all disciplines. This weekend, head down to the
Beverly Arts Center (2407 W. 111th St.)
for the encore performance of
Chicago Artists Interpret Shakespeare in 2014
, a group show exploring the visual side of Shakespeare's most famous works. Originally mounted in 2012, the show incorporates an eclectic mix of pieces from 47 local artists, with entries ranging from faithful re-creations of Shakespearean scenery to abstract works drawn from the plays' deep well of emotions. The encore comes at a fortuitous time: portions of the show will be filmed for an upcoming WTTW documentary in celebration of Shakespeare's 450th birthday in April.
(Friday and Saturday, 9 a.m.–5 p.m., Sunday, 1 p.m.–4 p.m.; the show runs through Sunday. February 9; admission is free)
Photo: Chris Strong
BY: Tyler Clark
Tyler is a writer, storyteller, and musician from Chicago. His stories have appeared on stage at shows including Mortified, Story Club, and Lethal Poetry.